The sofa beds that refuse to compromise
Stylish. Check. Functional. Check. Long-lasting. Check.
https://www.made-to-last.co.uk/knapwell-4-seater-sofa.html
: Sleeping Beauty – Made to Last
Introducing the Sofa Bed collection from sustainability champions Made To Last.
Handmade in the UK, Made To Last's collection of sofa beds have been built to offer an amazing night's sleep, as well as a stylish seating space when not being used as a bed. The key is Made To Last's commitment to source the best-quality 14cm mattresses to sit atop their handmade frames. What's more, all frames are made using timber from FSC certified sources, while the fabric is incredibly durable with an average rub count of 50,000.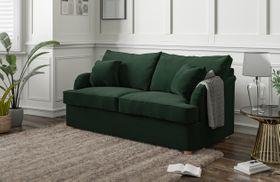 https://www.made-to-last.co.uk/knapwell-3-seater-sofabed.html
: Sleeping Beauty – Made to Last
Plus, all Made to Last sofabeds come with a 15-year guarantee, so customers can be confident each sofabed has been built to last. Joel Chudleigh, Director of Made To Last, said: "For too long, people have had to compromise on sofa beds. Whether that's putting sleeping before sitting or style before comfort. "This collection features design-led pieces that have considered all aspects of sofa beds. Comfort really is key, but that in no way detracts from the aesthetic impact."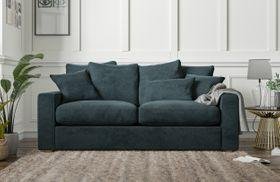 https://www.made-to-last.co.uk/mallowmore-4-seater-sofabed.html
: Sleeping Beauty – Made to Last
Like everything in the Made To Last collection, all sofa beds have been designed and handmade in the UK by quality craftspeople. From Chesterfields to streamlined Scandi inspired sofa beds, Made To Last's extensive collection has something for all interior styles. Prices start at £727.98 and are available now from made-to-last.co.uk