Suncamino, the world's first floral rum, launches in the UK today. Aged for up to 8 years, and infused with Hibiscus, Honeybush and Orange Blossom, Suncamino Floral Rum combines premium aged spirit, natural ingredients, and botanicals to reinvent rum and lead the category beyond the traditional horizons of a masculine spirit with nautical themes and pirate stories.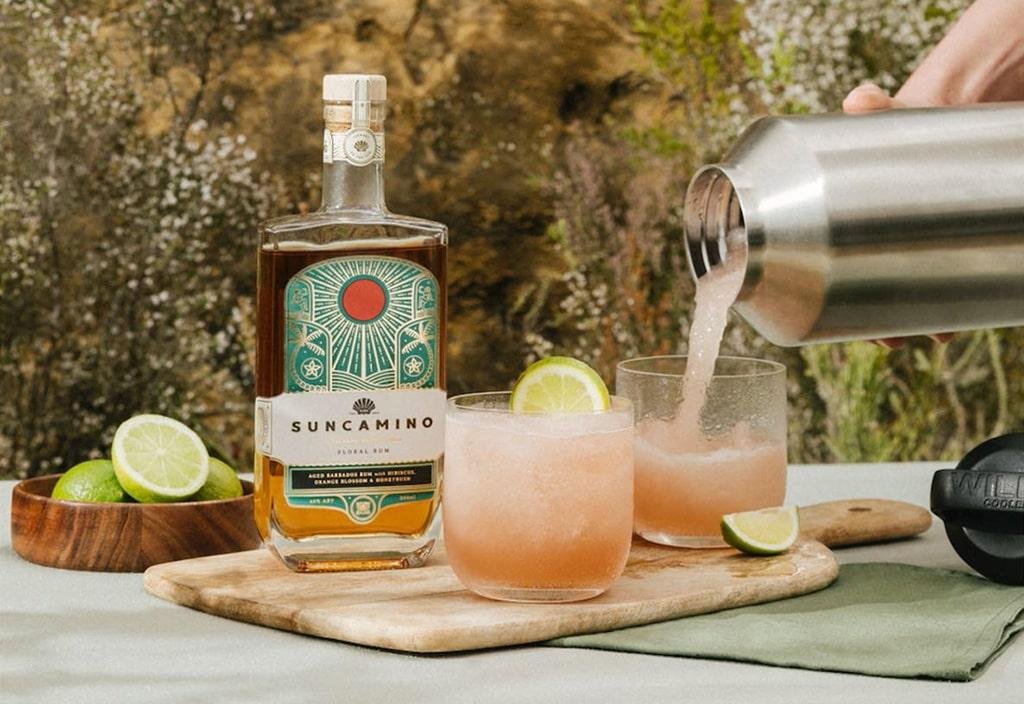 The name Suncamino means "journey to the sun". It is a sense of pilgrimage that resonated with two Capetonian friends with a love for adventure, the outdoors and the ocean.
Founders Stewy Van Der Berg and Inus Smuts take a unique, brand-forward approach to rum. "We created Suncamino to inspire moments of storytelling. We wanted to bottle and share the feeling of Cape Town where wild, picturesque landscapes meet an eclectic mix of cultures, tastes, sounds and sights. When people drink Suncamino, they do so because they want to become a part of a lifestyle that's represented by the brand – one that is centered around creativity, individuality and adventure."
It started with sourcing the finest ingredients. Caribbean sugarcane molasses is fermented using South African Distillers yeast, which is distilled in both pot and column stills. The signature blend is then aged in French oak, ex-bourbon barrels under the tropical cask aging Barbadian climate. It then travels to the Cape Floral Kingdom in South Africa, a world heritage site famous for its floral diversity, where their botanist adds a fragrant bouquet of Hibiscus, Honeybush and Orange Blossom extracts to complement the rum's signature notes. Suncamino is matured to perfection and bottled by hand.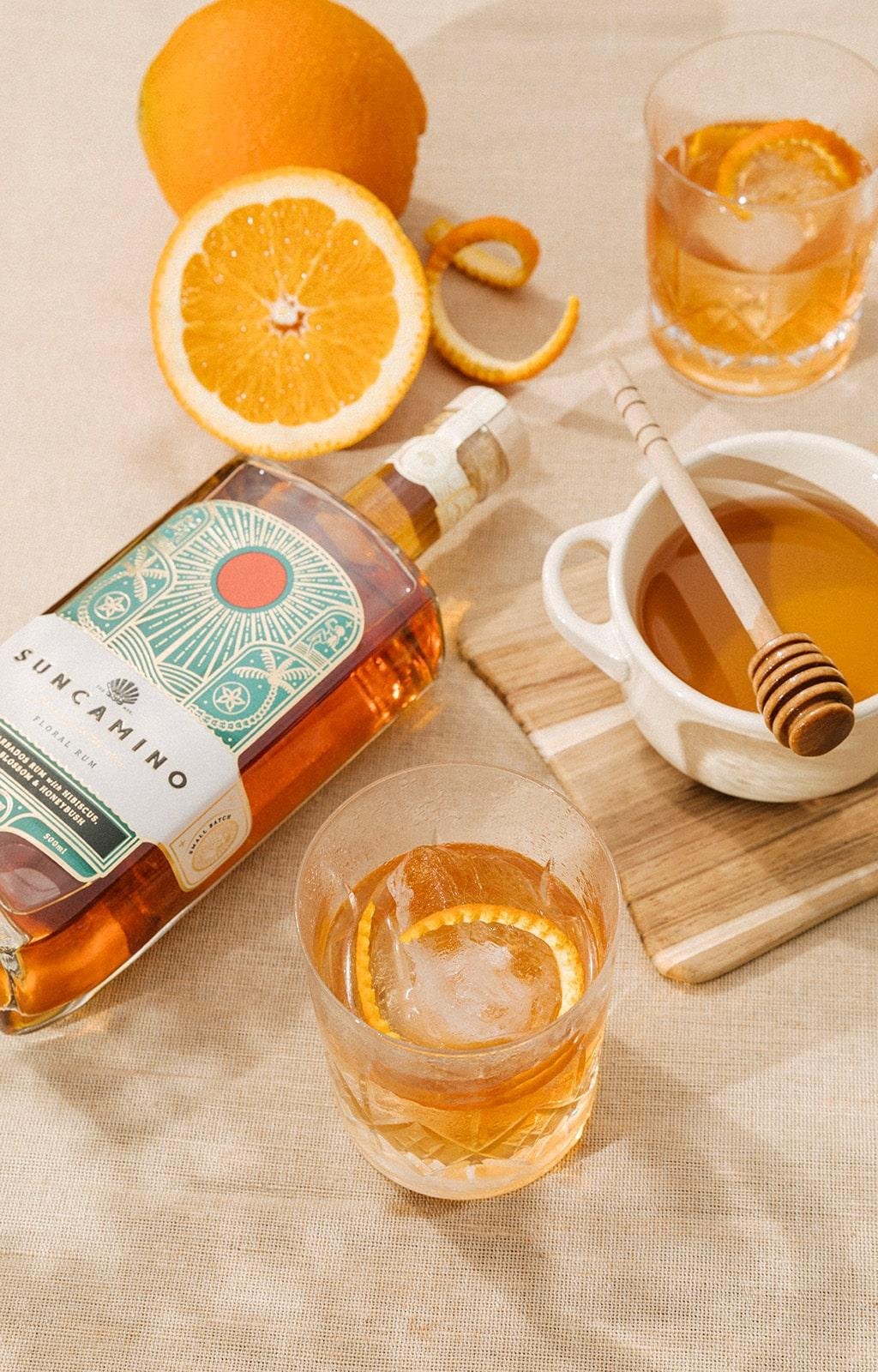 Suncamino offers an alternative for those looking for craft credentials in another spirit category. It encapsulates the essence of summer with a unique Capetonian flavour, and their signature serve, The Suncamino & Tonic (with a dash of fresh lime), is the perfect gateway tipple.
With their marketing tagline "Feeling Adventurous?", this award-winning, adventure lifestyle rum, challenges drinkers to drop their historical perceptions and venture out of their comfort zones, and they wouldn't have to venture too far; Suncamino appeals to the gin drinkers with its floral aspect, the whisky drinkers with its oak-aged character, and the rum drinkers with its innovation within the category.
Surprise and impress with Suncamino Floral Rum, perfect for sundown drinks to kick start an evening or to wind-down the night. The luxurious bottle with its eye-catching gold detailing would be a striking gift to inspire a new found love of rum.
Suncamino Floral RumRRP: £28.95 for a 50cl bottle. ABV: 40%. Available at 31DOVER
Signature Serves:
Suncamino & Tonic:
50ml Suncamino Floral Rum | Tonic Water | Generous Squeeze of Fresh Lime, also used as garnish
Suncamino OId Fashioned:
50ml Suncamino Floral Rum | 3 Dashes Angostura Bitters | 1/2 Shot simple syrup (1-part sugar, dissolved in 1-part boiling water and cooled) | (or honey simple syrup) | Garnish with fresh orange peel
Suncamino Light & Sunny:
In a tall glass with ice | 50ml Suncamino Floral Rum | Half Ginger Ale | Half Soda Water | Squeeze of Fresh Lime