When a very old house on his estate needed redeveloping, it was time to compose something musical…
Having been uninspired by traditional building designs, the Lloyd Webbers were alerted to the work of Baufritz through a friend. As fans of modernism, they wanted something inspirational. The house takes its form from The Father of modernist architecture Le Corbusier and his Notre Dame du Haut chapel in eastern France. The non-symmetrical sloping roof and walls with differing sized windows,reflect the chapel's unique design. Being that this is rural Hampshire the house had to fit into the landscape. "Flint has been used in buildings here for centuries, so we decided to have  flint-clad walls. Every piece was hand chipped by craftsmen," Madeleine Lloyd Webber said.  Prefabs are usually associated with generic low-cost homes. However, Baufritz uses the technique to deliver bespoke luxury houses.  "When it came to the interior design the Baufritz model supports the process. I went to the Factory in Germany to choose all the fixtures and fittings. It was fun but exhausting. I had forgotten how many decisions you have to make", Madeleine said. The Baufritz design centre allows clients to get up close to the materials and all have been tested to make sure that the house works.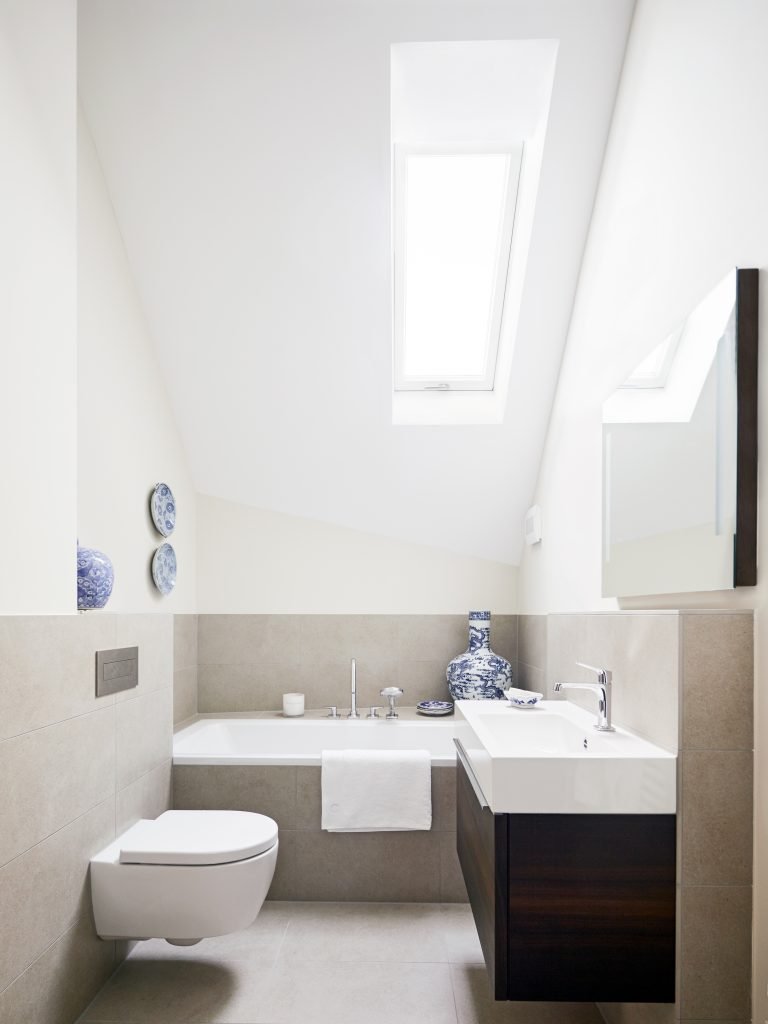 Arriving on the back of a truck, the shell construction was completed in days, which is a benefit of using the prefabrication process. As the construction is highly engineered in the factory all elements fit together perfectly. This tight seal paired with smart heat pump technology means the five-bedroom house is very energy efficient. The current residents' energy bills are half that of their previous house.
Baufritz manufacture using only natural sustainable materials. They create healthy houses with a very low carbon footprint.  All the materials are tested for harmful chemicals as the company's ethos is healthy homes mean healthy residents. Baufritz uses only timber construction to create ecological and healthy homes. 
Read the full story here: www.baufritz.co.uk