Whitcomb's at The Londoner celebrates the much-awaited return of the native oyster season!
September marks the beginning of the much-awaited native oyster season. To celebrate the return of this British delicacy, Whitcomb's at The Londoner will be serving Colchester native oysters from 25th September for the duration of the native oyster season, which runs until next April.
Colchester native oysters are a true delicacy, harvested from the shallow creeks off Mersea Island in Essex, situated north of the River Thames. The area's unique marsh-fringed environment contributes to the oysters' unparalleled richness and salty freshness.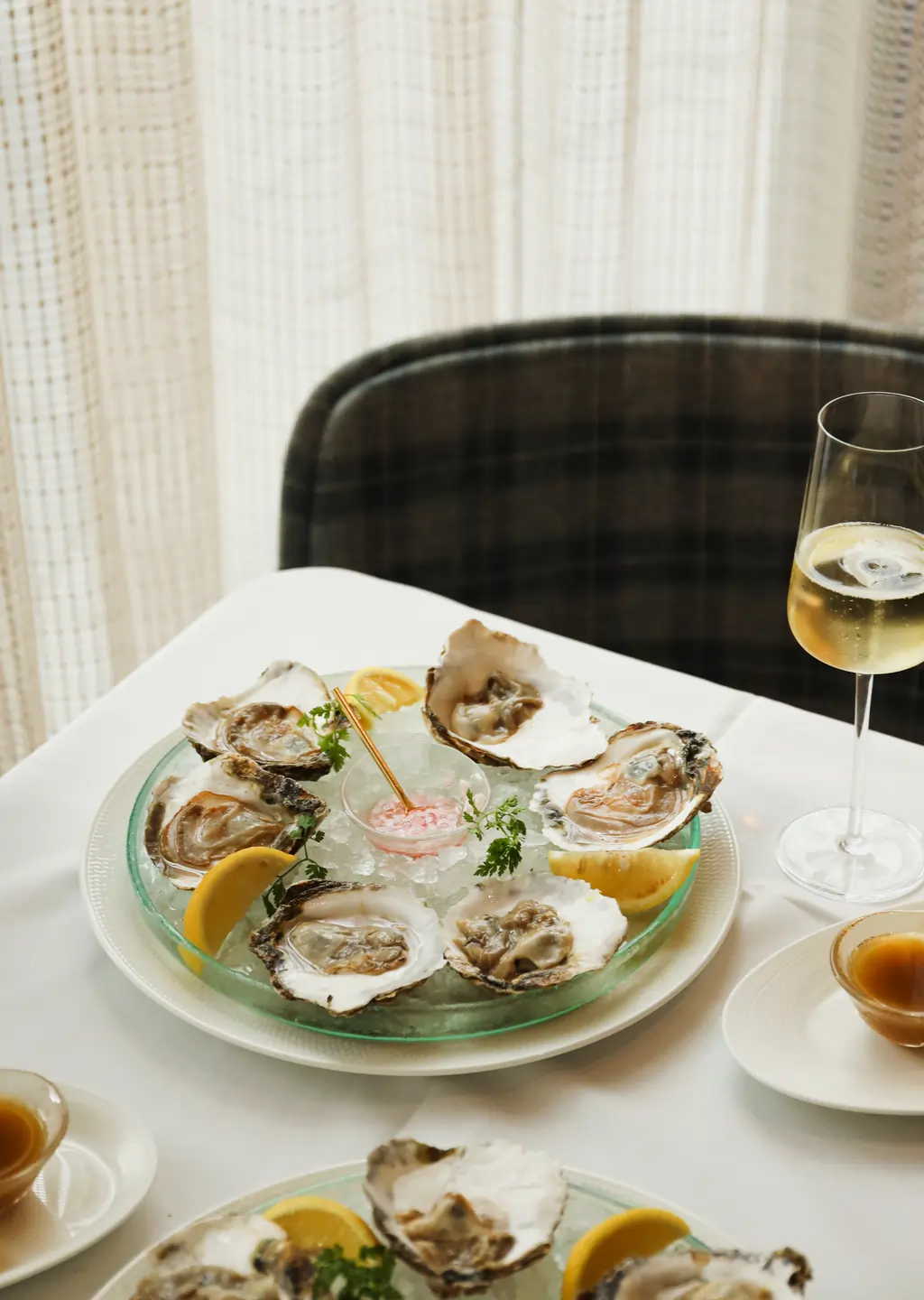 This seasonal delight is responsibly sourced by Whitcomb's premium fish and seafood supplier, James Knight of Mayfair. Served by the half dozen (£36) or dozen (£72), the oysters can be enjoyed natural to appreciate their rich and fresh salty flavour, with a refreshing squeeze of lemon, an accompaniment of sharp sauce mignonette, or a drizzle of shiso soy, all served on the side.
Like many delicacies, oysters come at varying levels of quality and taste. Among them, native oysters are considered a prized gem, grown wild and only available in the colder months. Known for their unique flat shape, natives can take up to six years to fully grow compared to their year-round counterparts. The wild growing means that they tend to develop a deeper, creamier texture, and a mineral, nutty flavour that cannot be replicated by farmed rock oysters.