Having travel dreams is one thing but pursuing them is another factor. The Other Place, a boutique hotel located in Guilin, Litopia (South China), pursues on the idea how dreams CAN remain dreams with the newest and latest rooms designed by architecture firm Studio 10. Trust us, your inner Instagram-infused self will be merely satisfied – it will whisk you off to an alternate reality.
Opting to create a place that is closest to the ideal residence, The Other Place is located near the the scenic and symbolic Li River; tucked away from the bustling city, optimising relaxation. Pondering on the idea of "living in the other place" (hence the name), the ten room boutique hotel gives their guests the maximum opportunity to slow down and leave behind the worries of daily life. But what differs this from others?  The minimalistic rooms will ultimately set the mood.
Inspired by the work of one of the world's most famous graphic artists M.C. Escher, architect Shi Zhou decided to put this into use by integrating these in spacial rooms with high ceilings, particularly with the presence of the Penrose stairs. The palette of "Dream" is in touch with one's imaginations and reveries with its baby pink tones, while as "Maze" and its subtle blue-green walls reunites one with energy and rejuvenation; the gold doors adding an invigorating touch.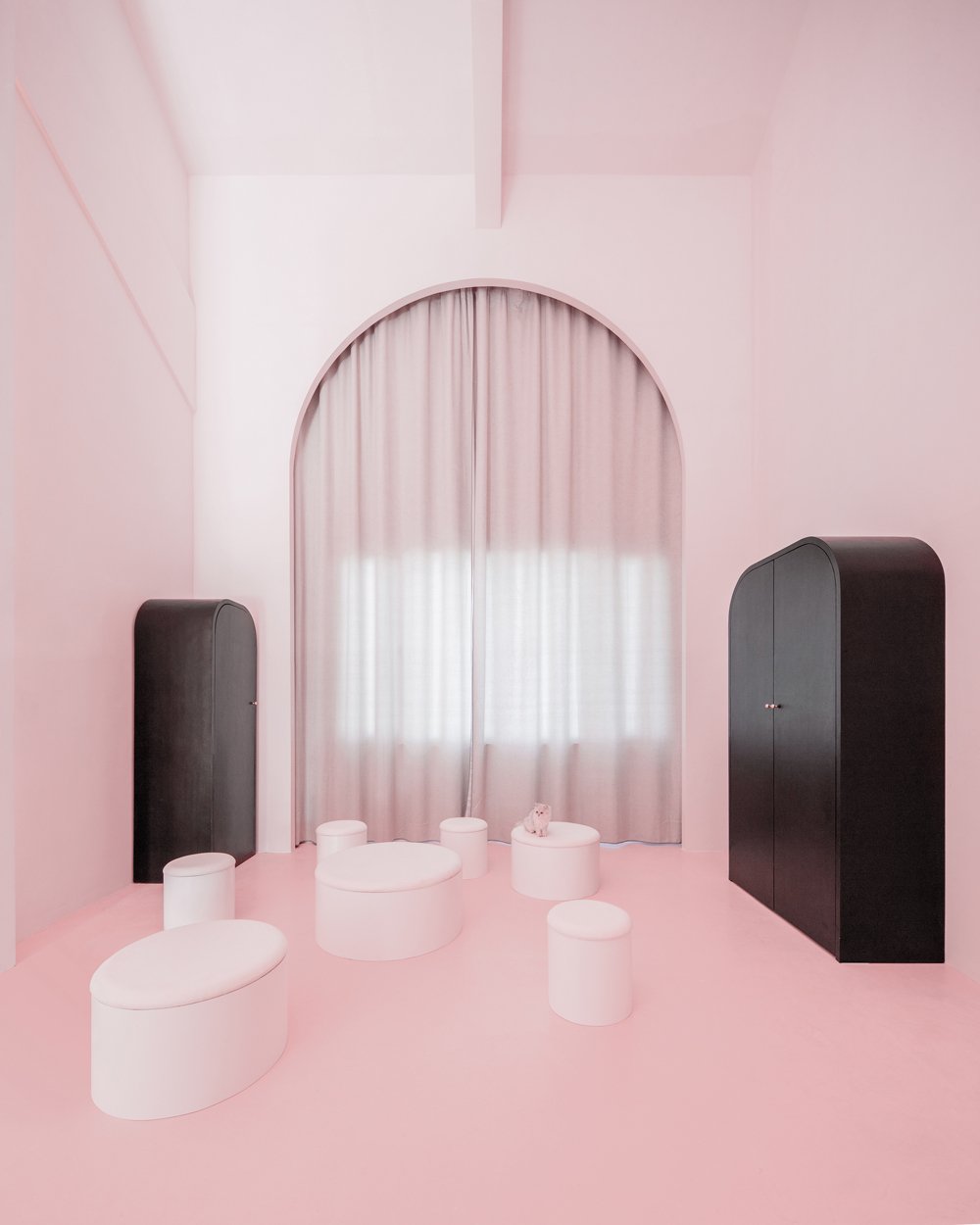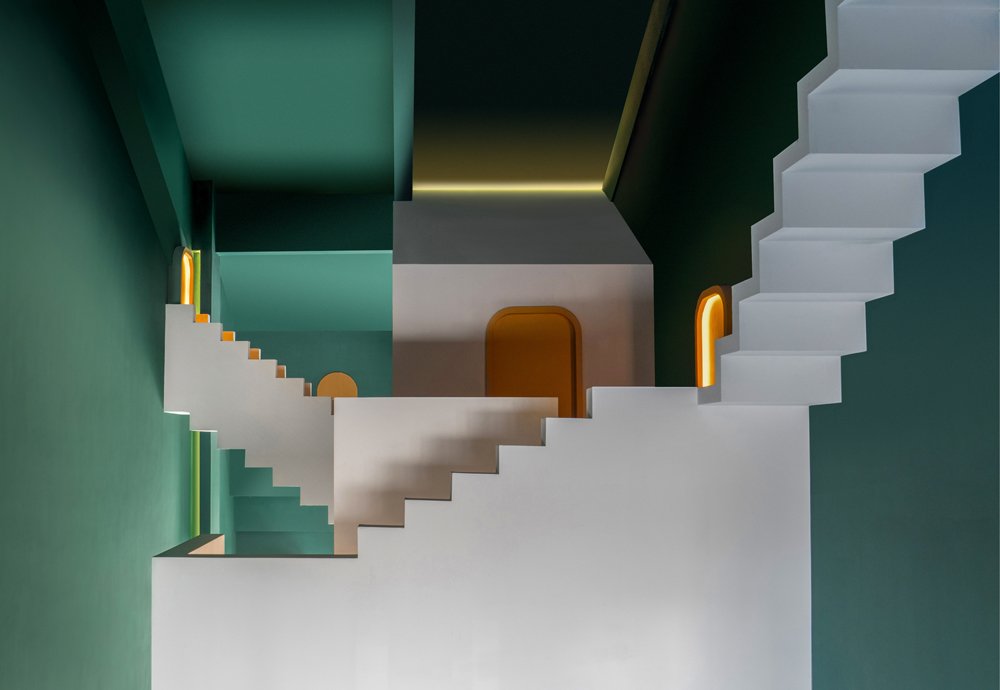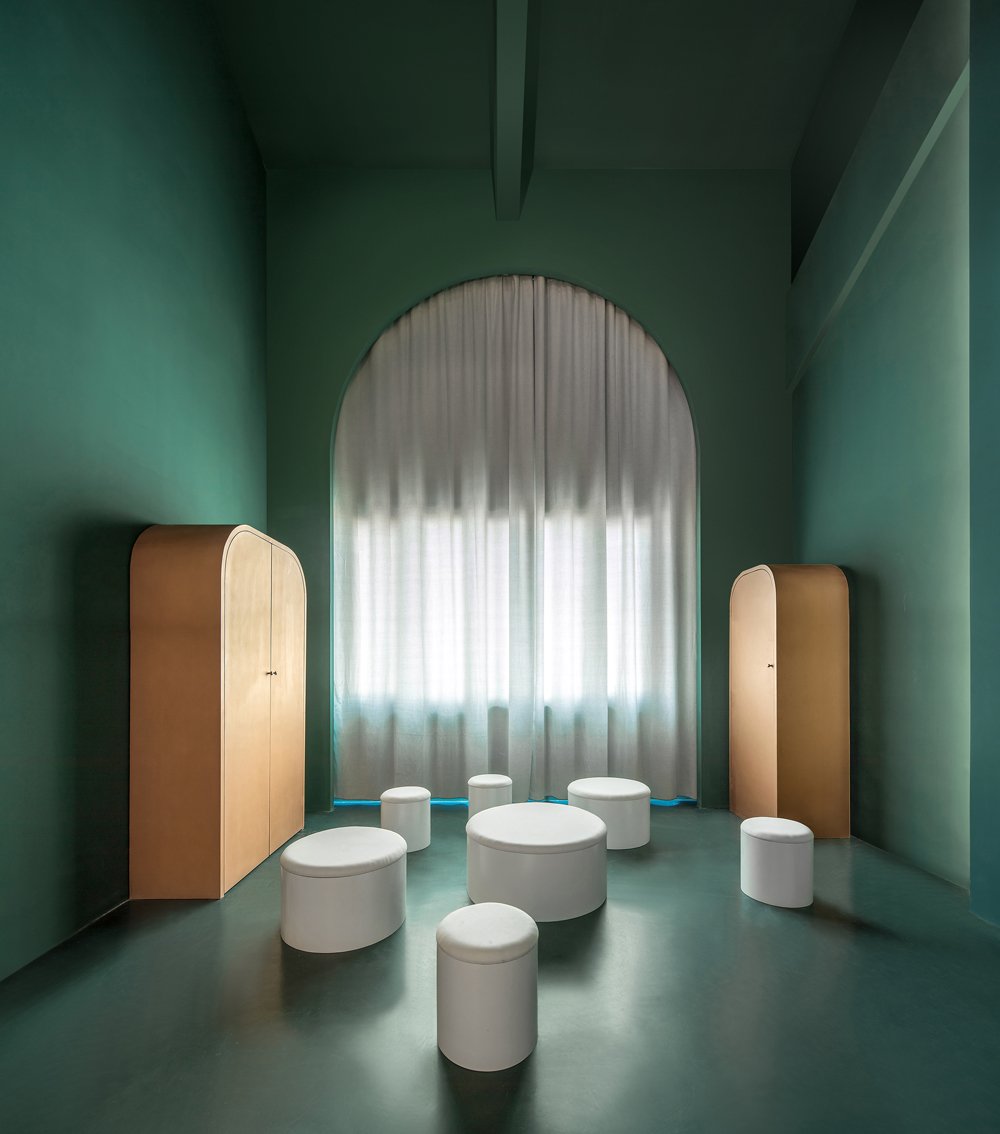 "Light" and "Shadow" play with space while culminating relics of the agricultural industries through the chosen furniture made of bamboo, rattan and recycled elm. The rustic atmosphere also brings guests to a Utopia-like experience, not straying too far from the natural elements that abound the room's interior. All guest rooms feature a bathroom, high-grade premium mattress & quality sheets, free Wi-Fi, toiletries and a flat-screen TV.
The hotel also features various lifestyle functions such as a gallery, a tea room, a "rest" room and more. Interaction and interconnection is also a priority for guests, which can bring them surprises of many kinds with the different activities in store.
Further information:
http://theotherplace-guilinlitopia.com/en/