Now that a vaccine has been approved and distributed it's time to turn our heads to the future. And what better time to travel than in the new year? With these luxury travel agents you can expect the best service from doorstep to doorstep. The Luxury Report has curated this list of Travel agents, who each have something unique to offer; to give you the Trip of a Lifetime in 20121.
Abercombie & Kent
Abercrombie & Kent is an award-winning, luxury travel company with a difference.Their holidays aren't packaged or off-the-rack. Abercombie and Kent create tailor-made escapes. Each holiday as individual as the person it is created for. A&K care – not only about your holiday, but also about the world we are all travelling through by making an effort through philanthropic endeavours. They are experts who have been helping travellers explore and discover for more than 55 years. They aim to guide and inspire you, to help you push the boundaries of your comfort zone, and take you off-the-beaten-track. Why you should choose them: By listening to your wants and needs, Abercombie & Kent can and will create the holiday of your dreams. The company will curate tailor-made, truly individual travel experiences for their clients.
Kuoni
Kuoni holidays don't come off the shelf, they are tailor-made by the agents' Personal Travel Experts. Kuoni agents are the original experts in luxury, tailor made holidays and their goal is to provide seamless service – from the moment you book to the time you return home. They will listen to what you want, then create a holiday that's right for you. With their unique online expert finder, you can easily connect with a destination expert in your local Kuoni store. They were recently deemed a Which? Recommended Provider in category of Holiday companies. Why you should choose them: Since 1906, Kuoni have been travelling the world with passion and our experts have seen their fair share of luxurious resorts. But which heavenly retreats have the wow-factor and send our experts to cloud nine?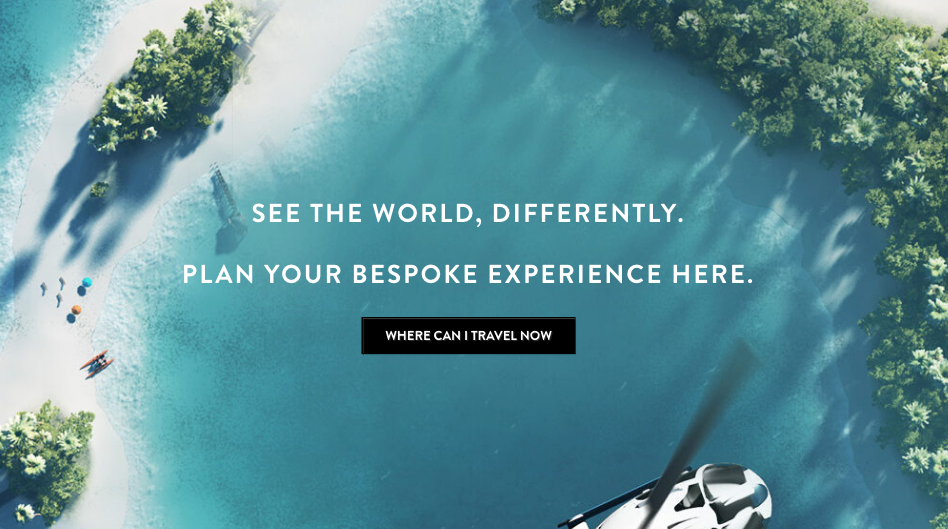 Black Tomato
Black Tomato is comprised of a team of people in the know (about travel). And they are passionate about detail and service. Combine these, and you come out with the company's ethos – to encourage and indulge your curiosity about the world and to ensure that your time away is perfect. Why you should choose them: Black Tomato understands that it is incredibly important to spend your time off well. Everything they do is bespoke, led by the needs and desires of Black Tomato clients. The Agency has no set departures or cookie-cutter itineraries, and nothing they do is by-the-numbers.
TCS World Travel
Their initials stand for "Travel Connect Share." At TCS World Travel, the agency aims to travel in order to connect with cultures and other people and share a transformative experience. Every journey they craft is designed to enrich the lives of their guests and help bring the world a little closer. TCS World Travel has hosted guests on adventures of a lifetime for over 25 years. Their all-inclusive journeys deliver unparalleled and meaningful experiences, with exceptional service, in unique destinations around the globe. Why you should choose them: TCS have been dedicated to enriching lives through travel since they were founded in 1991. As pioneers in the private jet industry, TCS World Travel has developed and operated just shy of 300 luxury jet expeditions to more than 200 destinations. They are the most experienced jet expedition company in the world.
Micato Safaris
Micato represents "five decades of refining our craft," suggests managing director Dennis Pinto. "For us, safari is very personal. We want our travellers to see it through our eyes, through the eyes of Africans. We try and show it to you as though you're members of our family. And simply by booking a safari with us, you send a child to school." Why you should choose them: How does a luxury safari company amaze and excel for more than 50 years? By a cheerfully relentless dedication to service and innovation… one of the reasons why Travel+Leisure says they treat their guests like well-loved family. Those familial values inspire the many Micato Differences.
Quintessentially Travel
The team at Quintessentially Travel (QT) will create luxury experiences that go beyond the expected. Whether you're going solo, in a couple or with a group. Whether you need to travel tomorrow or next year, they can work on any timeline and ensure you make the most of every second. This agency will organise every element of your trip; from meets and greets, flights and transfers, private charters, hotel, villa and yacht bookings, to event access, private guided tours and meaningful experiences. Why you should choose them: QT create luxury experiences that go beyond the expected.The difference is personal. Their entrepreneurial spirit and passion for people is at the heart of what we do. Their Travel Specialists' high-touch personalised service means that they are devoted to understanding and pre-empting your needs. With a curiosity for learning what ignites your wanderlust, they understand that each travel experience is deeply personal.
For more Lifestyle stories follow The Luxury Report.
---