After returning home with the trophy in 2004, polo superstar Juan Martin Nero returns to St. Moritz for the 35th Snow Polo World Cup from 25–27 January 2019. The Argentine 10-goaler, Nero has left an indelible mark on the sport in the past decade and is currently ranked among the best three players in the world. Meanwhile, another top player and darling of the public, the UK's Chris Hyde will again be making his way to St. Moritz. Hyde has won the tournament no less than seven times.
Expectations are also high as to how the ambitious Land of Fire team from Azerbaijan will fare having taken a sensational second place at the European Polo Championship in September, while Grant Ganzi, 21, rated as one of the best young players in the USA, is making his debut in St. Moritz with local hero Tito Gaudenzi at his side.  
Quality teams, stunning backdrop
For her fourth tournament, Badrutt's Palace Hotel team captain Melissa Ganzi is set to lead a stellar team with Martin N. Estrada of Argentina among those she'll be looking to for goals. Zhanna Bandurko from Russia brings the count of female captains to two and she heads up Team Maserati for the second time. Bandurko can count on the support of Chris Hyde and France's leading light, Robert Strom. Grant Ganzi will captain the Cartier team, playing together with old hands Tito Gaudenzi and Juan Martin Nero. As the eight-time winner of the prestigious Argentine Open – deemed to be the holy grail of the sport, Nero has achieved everything there is in polo.
Team Azerbaijan Land of Fire will repeat the promising combination of Azeri stars Elchin Jamalli and Tarlan Gurbanaliyev, along with Argentine cousins Lala and Adrian Laplacette Jr.  
 Tournament organiser Reto Gaudenzi proudly says: "We are thrilled to be able to count on so many top players, who, year after year, want to take part in the world's only high-goal tournament on snow. At the same time, we are pleased to report a steady rise in attention and demand from sponsors and guests around the globe. This is a great compliment for St. Moritz and the outstanding efforts of all partners involved."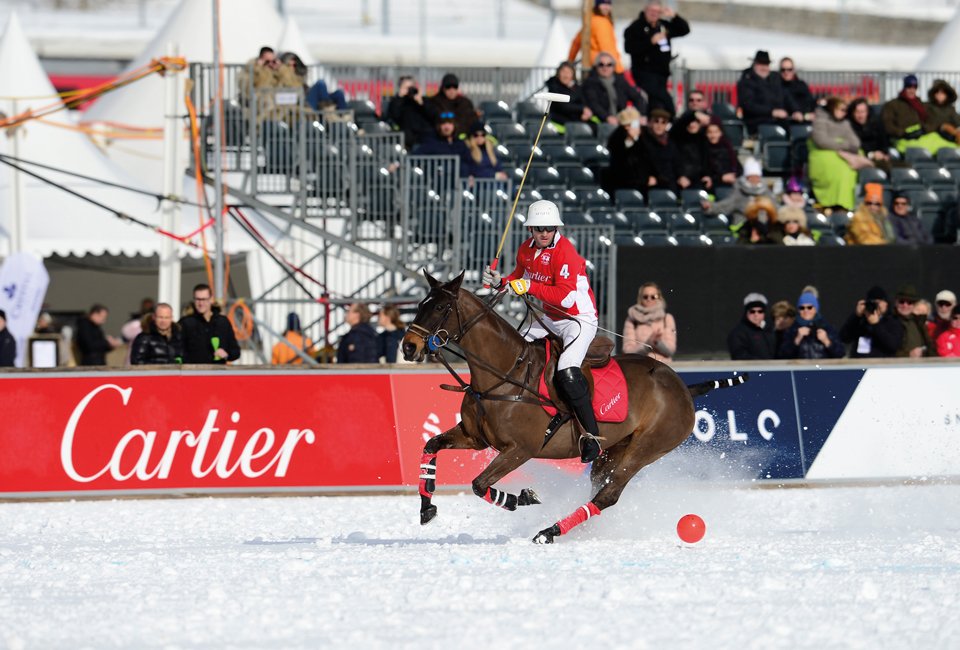 Further information