Ready to start searching for your next home? Check out below featured listings from Engel & Völkers, Cayman Islands!
About Engel & Völkers
More than real estate agents. We designate our agents as "Advisors" to better define the higher level of service we provide. First and foremost, we are the experts who can provide unique insights about the real estate market here in Cayman and accurately place your home in the context of both historical and most recent market data. Being experts, our Advisors provide more than facts, we will see to every detail throughout the process and negotiate on your behalf to give you the greatest peace of mind. List with us! Get it sold!
ALLURE – Pre Construction
Spotts/ Prospect Grand Cayman
CIREBA MLS 410481 CI$620,000
Luxurious Waterfront Living with Convenient Access to Everything! An Upscale Condo Built with Leading-Edge Materials and Technology. Open Concept Living and Dining Area with Large Patio Terraces to Enjoy the Sea Breezes. The Gated Community includes Individual Solar Panel Installation and a Common Area Boat Dock Marina Providing Easy Access to Rum Point and Stingray City via Cayman's North Sound. The Best Value on Island whether as a Primary Home or Investment – Don't Delay, Buy Your Waterfront Condo Today!
2,283 sq. ft. | 3 bed | 3 baths
Contact Michelle Watler – 
E: michelle.watler@evrealestate.com
C: 345.923.6125



DOLPHIN POINT CLUB  – Pre Construction
West Bay, Grand Cayman
CIREBA MLS 410747 CI$1,550,000
Welcome to The New Dolphin Point Club! Setting new luxury standards on the Grand Cayman waterfront and benefiting from expansive shoreline views of Seven Mile Beach! This fabulous open plan 3 bedroom mezzanine ground floor luxury condo with bedrooms upstairs is a perfect space for entertaining friends and sharing with family!
Premium waterfront living with spectacular sunset views, exceptional eco-friendly construction standards, modern /contemporary design and amenities such as hurricane rated windows and doors and tempered patio glass balconies, unique rooftop luxury restaurant with room service privileges, private gym and infrared sauna, dog park, children's splash pad, clubhouse with pool table, 110 foot infinity pool and SCUBA friendly location with naturally formed cove and easy dive access. There is a communal roof garden and two included carport parking spots.
Make this your own private residence or brilliant revenue property!
2,759 sq. ft. | 3 bed | 3.5 baths
Contact Alvin Sluchinski for more info:
E: alvin.sluchinski@evrealestate.com
C: 345.525.8850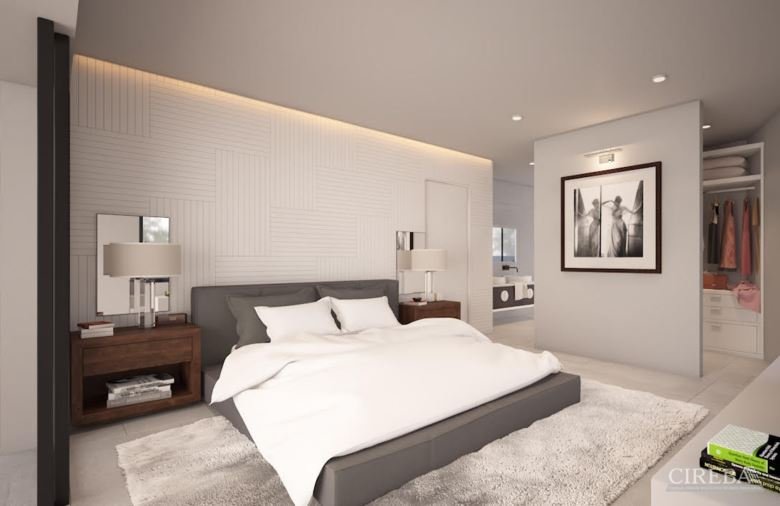 For more information visit : www.caymanislands.evrealestate.com