The magnificent Pembrokeshire Coast in southwest Wales affords some of the best coastline in the UK. This 186-mile stretch of coastline stretching from St Dogmael's in the north to Amroth in the south boasts over 50 sandy beaches (many of them Blue Flag), dramatic headlands, towering cliffs, ancient woodland and hidden valleys to explore, alongside ancient castles, historic standing stones, and is even home to the source of the Stonehenge stones, in the Preseli Hills. 
There are considerable cultural and food & drink options; the Pembrokeshire Coast is home to the UK's smallest city – St David's (with Wales' only cathedral library, containing manuscripts dating back to the 16th century); the recently opened Anwnn Restaurant – a 12-seat restaurant by renowned Pembrokeshire forager & chef Matt Powell, set in an old potting shed and serving up seasonal 10-course tasting menus with seriously low food miles, based at the idyllic Little Retreat glamping resort overlooking the Cleddau Estuary; the recently-revamped Milford Waterfront boasting new cafés, eateries and shops, and the exciting Ty Hotel, a 100-bedroom waterside development, which opened last summer.
The Pembrokeshire Coast is an adventure and nature lover's paradise; it is where the exhilarating sport of coasteering was founded – surfers came up with it as they scrambled around cliffs in the early '80s, and it's now a popular activity combining rock hopping, shore scrambling, swell riding, cave exploring and cliff jumping – exploring the incredible coastline at close quarters. The coast is renowned for its seal watching and bird watching opportunities, including puffins and migrating seabirds on Skomer Island, the RSPB Reserve of Ramsey Island, and 100s of Grey Atlantic Seal pups being born on the remote beaches of north Pembrokeshire in the autumn-time.
Grove of Narberth
Nestled in the rolling Pembrokeshire hills, surrounded by beautifully manicured lawns and well-established trees, The Grove of Narberth offers 12 homely guest rooms and 13 suites, with scenic views of the Preseli mountains, the Pembrokeshire Coastal National Park (celebrated its 70th anniversary in '22) and the sandy beaches of Saundersfoot. Expect a warm Pembrokeshire welcome with a luxurious stay overnight in a suite and an exceptional dining experience, with a five-course tasting menu in the prestigious 3 AA Rosette Fernery Restaurant designed by Executive Chef Douglas Balish and a Welsh breakfast, using the best Pembrokeshire produce together with vegetables and herbs from the hotel's kitchen gardens.
pobhotels.com/hotel/grove-of-narberth
Stargazing 
The UK has some of the largest areas of dark sky in Europe and Pembrokeshire is one of the UK's best destinations to appreciate one of nature's most amazing spectacles. For visitors looking to witness this phenomenon, January through to March can be the best time to observe, and because Pembrokeshire does not have a great deal of light pollution, visitors can view over 1,000 stars on any given clear night.
Venus and Mars on the western horizon at sunset and Jupiter shining in the eastern sky are just some of the remarkable sights you can witness, and if you're lucky, sometimes you can spot the Big Dipper and Orion. You can even view The Milky Way, stretching across the sky at Broadhaven South – one of Pembrokeshire's designated Dark Sky areas. Located around a 30-minute drive from Broadhaven South, Bluestone a national park resort, provides the perfect spot. As the sun goes down, grab a blanket and get comfy on your own private patio and wonder at the sky lighting up.
Besides Broadhaven South, Pembrokeshire's rugged coastline provides some of the best dark sky opportunities, the UK Dark Sky Discovery Partnership – Pembrokeshire Coast Dark Skies has approved eight Dark Sky Discovery Sites, which provide the best opportunities to view.
pembrokeshirecoast.wales/things-to-do/outdoor-activities/dark-skies
Manor Town House
The Grade-2 listed Georgian Manor Town House in the charming seaside market town of Garn Fawr, Abergwan Fishguard, one of the designated areas, has six stunning rooms. The pretty garden terrace commanding beautiful views across Fishguard Bay provides guests with a front seat to view the dramatic night sky.
Musselwick Farm
Musselwick Farm, a 232-acre holding on the beautiful Marloes and St Brides peninsula is a collection of restored cottages and farm buildings. An ideal base for a group of enthusiastic astronomers, or extended family looking for a winter break with a difference, Musselwick is just a short walk from Kete Martin's Haven, Aberdaugleddau Milford Haven – another Pembrokeshire destination rated for its top-notch stargazing.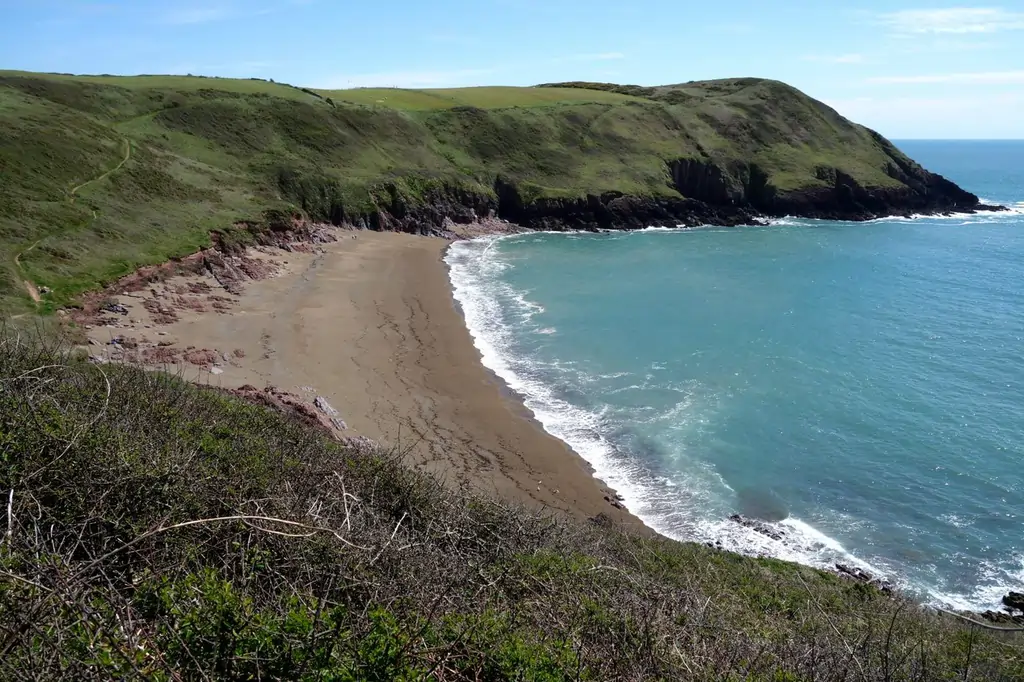 Ty Hotel Milford Waterfront 
Ty Hotel Milford Waterfront, a stylish hotel on the Milford Marina, enjoys beautiful views of the Milford Haven Waterway. Not only does the hotel offer spectacular sunsets, but a night in one of the funky Floatel Rooms that float among the boats moored at Milford Marina, provides an ever-changing star-lit panoramic view. A unique night under a blanket of stars!
ty-hotels.com/destinations/milford-waterfront
Little Retreats
For visitors looking to tie in some stargazing with a relaxing mindfulness break, Little Retreats has created a Micro Retreat this winter.
Experiences include:
· A pre-light hot tub on arrival – ideal to soak and relax whilst looking up at the dark skies.
· A stretch and unwind workshop with wellbeing coach and advanced personal trainer Amber Lort-Phillips to help unwind the body and quieten the mind.
· A wellbeing guide to Pembrokeshire, full of tips on places to explore and help reset the body and mind.
· A map of local walks allowing one to explore the ancient magical woodlands of Lawrenny.
· A self-care goodie bag full of lovely products to enjoy.
The beauty of Pembrokeshire, wherever you are, you're not far away from one of the eight designated dark sky night sights and with some offering special dark sky events to give you a deeper insight into the world of stargazing, Pembrokeshire offers the budding or seasoned astronomer an extensive selection of varied landscaped areas and accommodation options.
The eight areas are:
Poppit (Aberteifi Cardigan)
Shrinkle Haven and Broad Haven South (Penfro Pembroke)
Kete and Martin's Haven (Aberdaugleddau Milford Haven)
Garn Fawr (Abergwaun Fishguard)
Sychpant (Bryniau Preseli Presel Hills)
Newgate (near Tyddewi St Davids)
Further information