Launched in 1973, Gabicci first emerged when its two creators were inspired by a trip to the Italian seaside resort of Gabicce Mare. Through a mixture of East End rag trade expertise, sharp Italian styling and a nod to 1950s rock and screen icons, a new brand was born.
Gabicci Vintage is one of the UK's true heritage brands. It has fast became an underground trendsetter, embodying a look adopted by the 'Northern Soul' music scene. In the 1980s, the label appeared in the early 'casuals' look. Teamed with the hopsack trouser, Gabicci and the iconic metal G, quickly became the brand mark of the day. This soulful look is as strong as ever today, with a new generation seeking out true heritage brands to fulfil revival trends.
Gabicci has always played a huge part in music and youth culture, becoming a favourite of many icons from the music and sporting worlds. The label has dressed many celebrities, from golfers Graham McDowell, Vijay Singh, and Shane Lowry to musicians Labrinth, JLS, and The Specials, featuring heavily in music videos, on television and in film. Through this continuing association, and following in the footsteps of the Mods, Rude Boys, Rastas, and Northern Soul fans, demand for Gabicci is at an all-time high.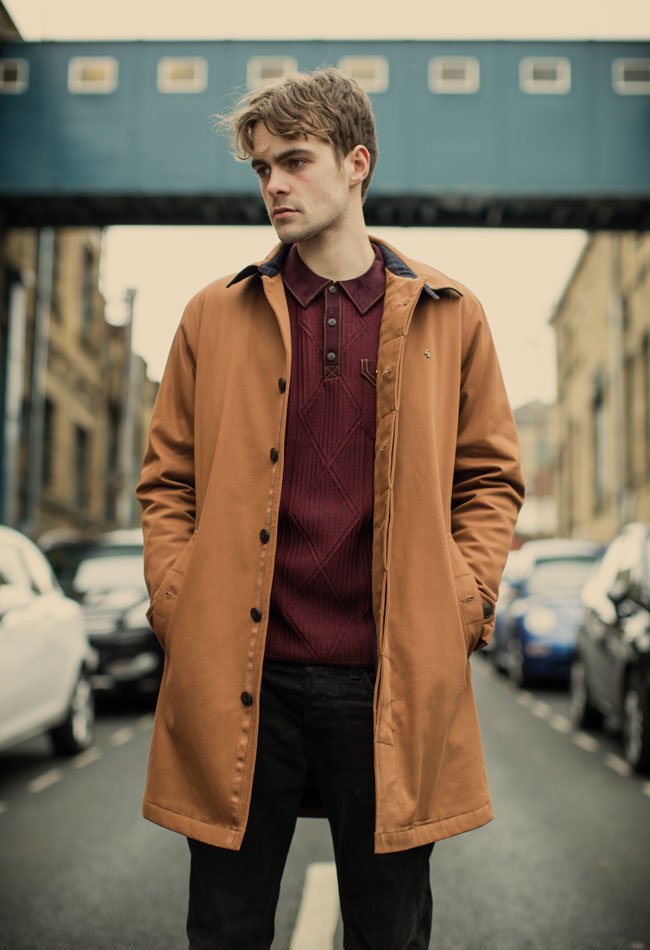 Style, attention to detail and originality is always at the forefront of every Gabicci collection, with the use of unique fabrics, buttons and linings. Current designs pay homage to key original knitted styles, together with some sharp tailoring, button down shirts and jersey tops inspired by the latest trends. The look is 'slim', incorporating a heritage feel born from the samples and photos from the Gabicci archives. Quality yarns and fabrics are used throughout the collection in colours that are both rich and bright. Polo shirts are in either 100% cotton, or our unique 'plated jersey' fabric, whilst the knitwear is in finely knitted cotton with a cashmere-like finish, or high quality merino wool blends.
The latest addition to the Gabicci stable was launched for Spring 2012. Maddox Street London takes its name from the address of the company's first ever showrooms, housed at number 7 Maddox Street, London W1, way back in 1973. Drawing on an enviable heritage and decades of experience, Maddox Street London combines sharp Italian elegance with the quirky stylishness of the English country gentlemen.
The designs have a young, stylish feel and fit. For the Autumn/Winter collection, wool tweed jackets are teamed with knitted waistcoats and fine gauge knitwear. For Spring/Summer, cotton blends are used, with the emphasis still on quality of yarn and nobility of fibre. Liberty Art fabric is used throughout the collection, both as shirting and as subtle detailing and trims.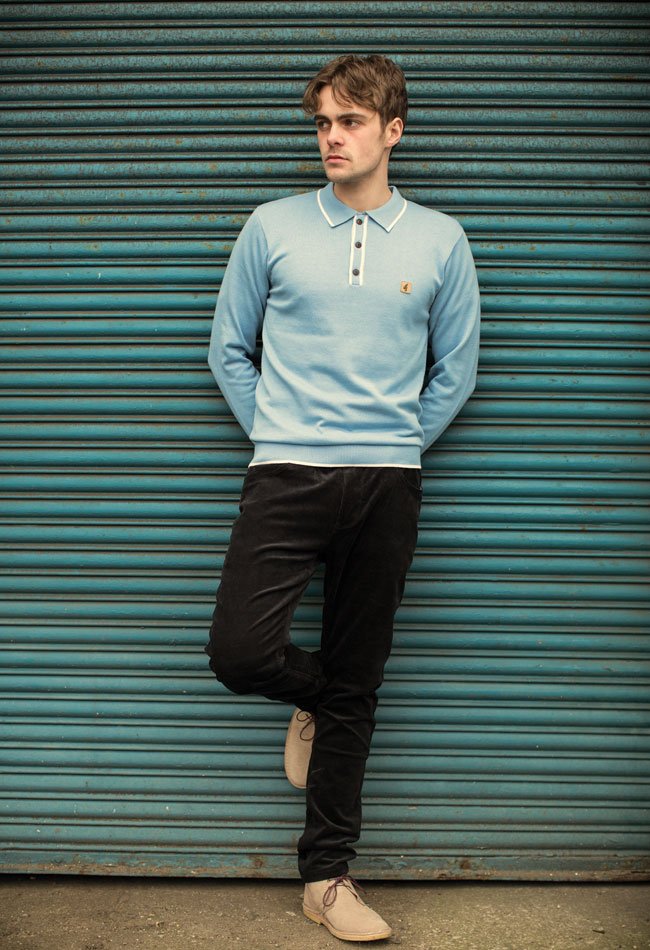 This use of Liberty fabric is no coincidence, as walking out of the building that once housed the original Gabicci showrooms and up on to Regent Street, the magnificent Liberty department store looms large.
Today Gabicci endeavour to evolve their designs along with the fast pace of modern fashion, always mindful to maintain the signature styling of the brand. This can be challenging, as can deciding the right methods and strategy to take the brand to market in an ever-changing retail environment.
Understanding which social media platforms the label's consumers engage with is very important today and Gabicci must make sure their collections are vibrant and interesting when offered online. Even traditional bricks and mortar retailers are adapting with the times and reaching out to shoppers online too now, which must be reflected in the appeal of the label's collections.
After nearly 45 years in the fashion arena Gabicci will embrace these changes, but it will also stay true to its special British heritage.
Further information
www.gabicci.com