Increasing numbers of people are introducing more plant-based food to their diets or becoming fully vegan. With food being such an integral part of travel, traditional Rastafarian Ital food is a fantastic way to try a new cuisine, and a delicious and healthy vegan lifestyle!
The home of reggae is not only known for its music, beautiful beaches, and warm people but also its scrumptious foods, and especially its take on plant-based dishes. Featuring rich flavours, vegetables, and alkaline foods, such as callaloo, lentils, and beans, Ital food is a way of eating.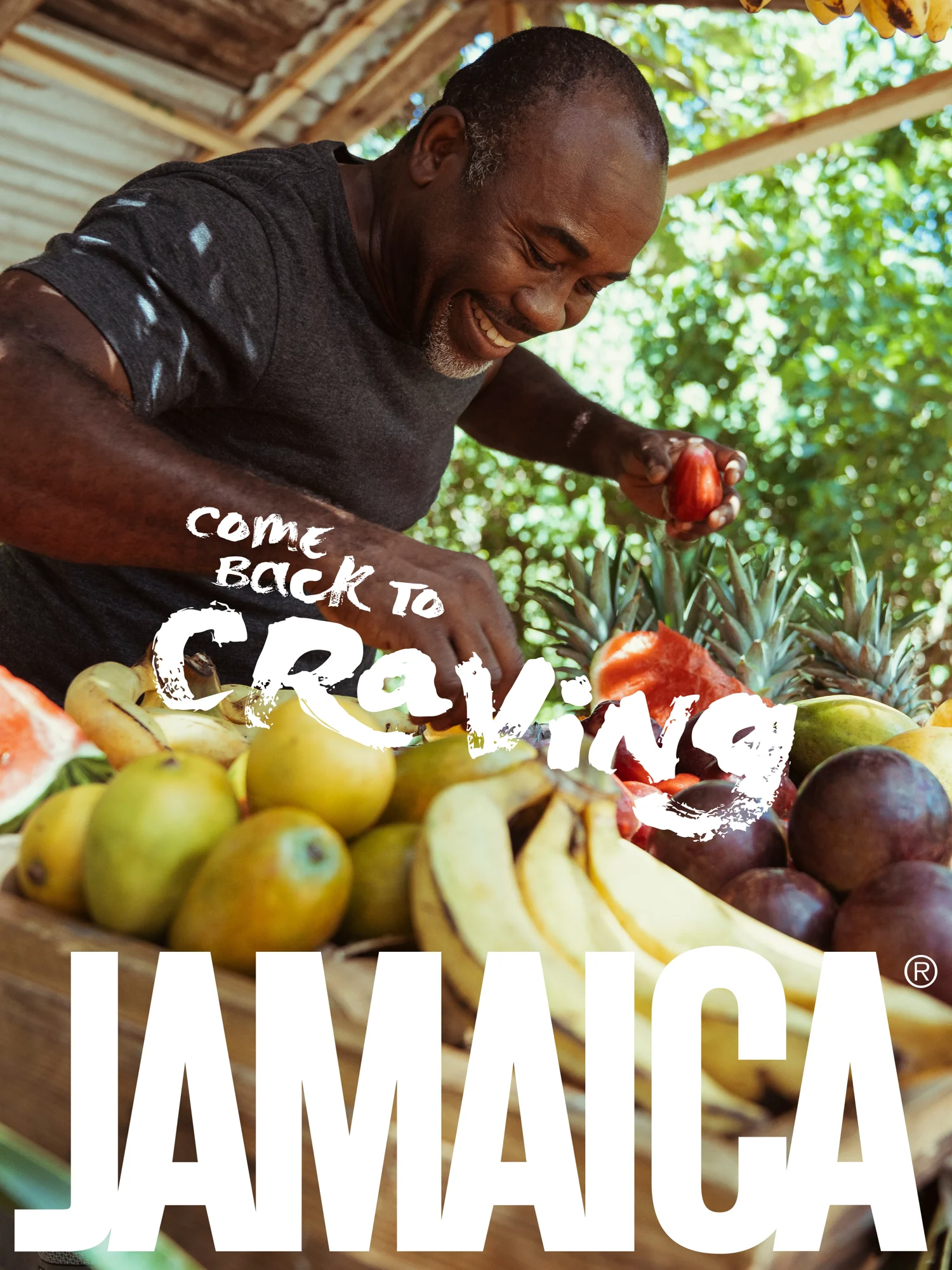 The Melting Pot that is Jamaican Cuisine 
Often celebrated by those of the Rastafarian movement, the goal of adhering to an ital diet is to increase livity, also known as the life or universal energy the Rastafari generally believe lives within all human beings. Therefore, the food one puts in their body should enhance their livity, and their diet is a lifestyle which has a rich history, celebrating vegan culture for decades.
Spice Up Your Livity in RastaVillage
Located in downtown Montego Bay alongside the Montego Valley River lies the Rastafari Indigenous Village, with the purpose of preserving, protecting and promoting the traditional Rastafari way of life. Guests are welcome to learn more about the Rastafarians to ensure an authentic and intimate cultural exchange. Walking through the beautiful flower and herb gardens, guests can harvest vital foods such as callaloo or cacao to bring up to the Ital kitchen, pound their own cacao for chocolate tea, and press their own cane juice to help create and cook the best plant-based food on the island.  
This unique experience offers much more than a deep dive into the Rastafari diet. It also provides an interpersonal connection and historical awareness of the Rastafarians. With tours starting at $150/pp, guests are welcome to discover Rastafari rhythms and learn village activities with healers, musicians, storytellers, and chefs practising their crafts. For a fully immersive experience, the Rasta Village offers 5-day retreats on-site starting every Sunday at $1500/pp.
For more information visit: https://rastavillage.com/ 
Cooking Show
Prefer having a meal cooked for you? Head to the family-owned and operated Zimbali Restaurant for a unique and fresh foodie experience, rated #1 on Trip Advisor for 8 years. The fruit farm offers a "Farm to Table" cooking show, including a tour followed by heavenly dishes at the cooking studio, where the chef takes guests on a culinary journey. This 5* Retreat and Organic Farm offers four-course lunch shows at $70/pp, or five-course dinner shows at $89/pp Monday through Saturday, with Wednesdays and Friday dinners including an African drummer's performance.
Book your table on their website: https://www.zimbaliretreats.com/zimbalis-farm-to-table-cooking-show/ 
Ital Rundown 
Feel like bringing some Ital food into your own home? This recipe will transport your tastebuds to Jamaica. Learn how to cook a tasty and authentic Jamaican vegan dish that will excite your taste palette.
1 carrot chopped
1 medium sweet potato chopped
2 plantains chopped
1 small dasheen
½ Cho cho sliced (Christophine/Chayote)
1 small onion
400ml coconut milk
400ml water
3 sprigs of fresh thyme
5g coriander finely chopped
2 spring onions chopped
3 garlic cloves
1 large tomato
2 bay leaves
1 teaspoon black pepper
½ teaspoon of turmeric
6 pimento berries or ½ tsp of ground pimento
½ scotch bonnet 
Any unrefined salt to taste e.g., pink or kosher salt 
Get a large & deep pan and add your water and coconut milk together and bring to the boil. Once heated, add in the onions, garlic, spring onion, bay leaves, pimento, tomato, thyme and coriander and cook down over medium heat for 5 minutes.
Whilst stirring, add in your pumpkin, sweet potato, carrots, dasheen and 1 plantain.
Then add black pepper, turmeric and salt (if you are using it) and stir again before bringing to the boil. If you want a fiery kick, add ½ scotch bonnet into the pan before leaving it to simmer for 25 minutes, you will notice it starts to thicken, leave until the vegetables are soft.  
Add the remaining plantain and cho cho and simmer until they are evenly cooked. Before serving ensure you remove the thyme sprigs and scotch bonnet.
And finally, indulge in an exquisite Ital dish!
For further information and images visit https://www.visitjamaica.com/