An interview with Sherin Francis, CEO of the Seychelles Tourism Board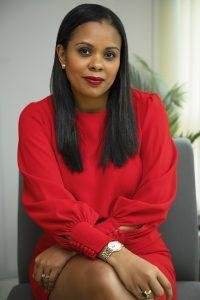 Situated 1600km from the east coast of Africa, Seychelles is an island nation of stunning natural beauty and great diversity. Of the archipelago's 115 islands, only 16 currently offer accommodation for visitors, the rest are simply as nature intended. Among the islands are two UNESCO World Heritage Sites: the legendary Vallée de Mai, where mysteriously shaped Coco-de-Mer grows, and Aldabra, the planet's largest raised coral atoll must be seen to be believed. With nearly 50% of its landmass designated as national parks and reserves, Seychelles remains a sanctuary for some of the rarest flora and fauna on earth.
The Luxury Report spoke to Sherin Francis, CEO of the Seychelles Tourism Board to find out what makes the islands so utterly unique.
What's the best way to experience Seychelles?
Sherin Francis: Seychelles is made for island-hopping. So I recommend a stay on Mahé followed by a trip to Praslin and La Digue Islands and, if possible, one to a coral island such as Bird is a must. This will allow visitors to taste the diversity of the islands and see how each island has its own character. Visitors should certainly take an excursion or two to see what Seychelles offers in terms of attractions, including a sunset cruise, a day or half-day cruise of the islands and a guided tour into the mountains.
Victoria can be counted among one of the tiniest capitals in the world and can be easily walked in a few hours. It has a concentration of museums, monuments and buildings of historical interest, as well as a colourful market, botanical gardens, historic clock tower and many shops, boutiques and restaurants.
Mahé is largest island and the hub of Seychelles' tourism. It offers a wide range of accommodation, tourist facilities, restaurants and cafes and natural attractions. It has more than 65 sparkling beaches and steep, verdant forests. There are several marine parks and nature reserves to enjoy. Praslin, Seychelles' second largest island is home to the UNESCO World Heritage Site the Vallée de Mai and to a beach considered to be the most beautiful in the world – Anze Lazio.
Describe the range of accommodation available on Seychelles.
The Seychelles' accommodation scene is changing all of the time, providing visitors with an even greater choice than ever before.
They can choose from a wide range of affordable, new or traditional boutique hotels – whether it is five-star opulence, or romantic island retreats. Self-catering options and charming Creole guesthouses are also becoming increasingly popular. There really is something to cater to all tastes, so head to the website below and check out our fantastic range of options.
Outline some of the conservation initiatives Seychelles is involved with.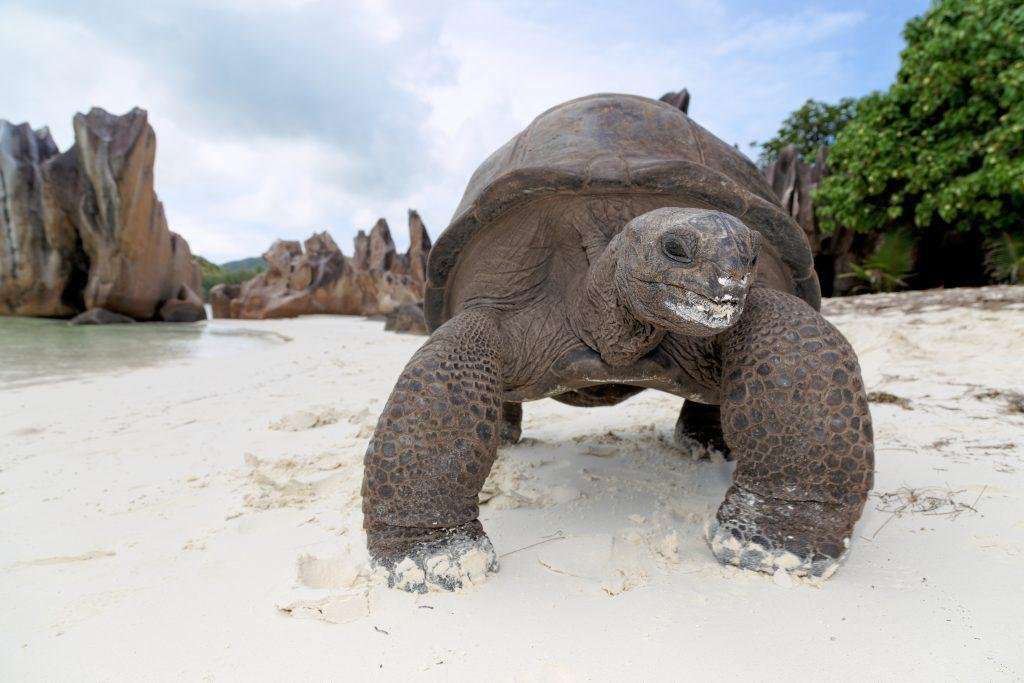 There are several NGOs and other conservation bodies registered as associations which are working hard in Seychelles' sustainability and conservation sectors whose activities are worthy of note: The Seychelles Sustainable Tourism Foundation, Seychelles Marine Spatial Plan initiative and the Blue Economy Research Institute.
Those are just to name a few, as sustainability is a massive subject that covers a broad spectrum of different areas. Generally, we can say that all these associations are there to integrate sustainability practices to help safeguard the biodiversity and culture of Seychelles, using collaborative approaches between public, private sector, academia and NGOs.
Seychelles' biodiversity is thriving, harbouring some of the rarest species of flora and fauna on the planet. Our immaculate environment is the reason it is considered one of the best, and most unique destinations in the world.
Sum up the most valuable aspect of Seychelles.
The most valuable thing Seychelles has to offer is its culture. Different people of the world have their own distinct cultures that set them apart from others. We have an original charm which makes us truly unique to all other island destinations.
Further information
www.seychelles.travel