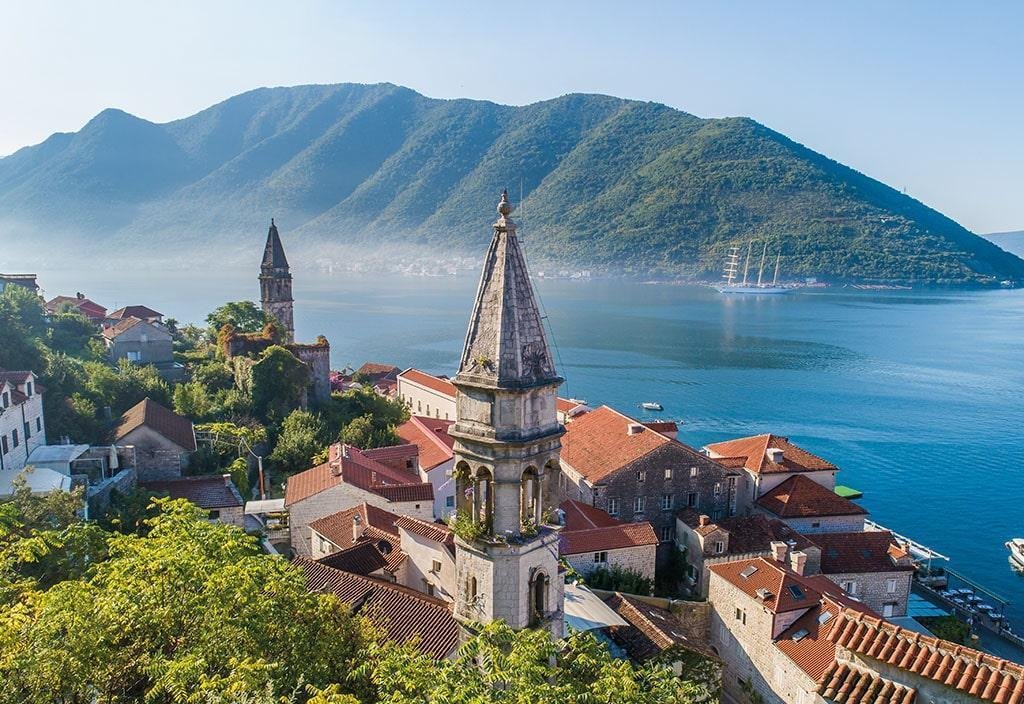 An interview with Dragana Samardzic of the Kotor Tourism Organization
Kotor and neighbouring Perast are two of Montenegro's most iconic destinations. Part of the UNESCO World Heritage Site, Boka Kotorska, these medieval towns are situated on the Bay of Kotor and offer the perfect combination of historic intrigue, relaxation, food, wine and outdoor adventure. The region also appeals to those who love luxury, with a range of stunning spa hotels, wellness facilities and boutique designer shopping.
The Luxury Report caught up with Dragana Samardzic, Head of Marketing & Promotion at the Kotor Tourism Organization to find about more about this pearl of the Adriatic.

In your experience, what impresses visitors most about Kotor and Perast?
Kotor and Perast are among the most visited destinations in Montenegro. This idyllic stretch on the Bay of Kotor has been awarded UNESCO status and is featured as a must-visit by renowned global publications, such as Lonely Planet. Kotor is truly ancient – it was founded by the Romans and it is one of the best-preserved medieval towns in this part of the Mediterranean. I think this is what most impresses visitors when they arrive here just how beautiful the town is given its remarkable history. And of course, the beauty of Boka Kotorska bay takes your breath away!
What can you recommend to those looking for activity and adventure?
The interiors of Kotor have many beautiful hiking trails. We suggest exploring to Gornji Stoliv and Vrmac, both are unique because the views of the bay are incredible. A masterpiece of fortification architecture, a walk on the city walls is essential. For a beautiful view of the bay and a visit to the Fortress you need to climb 1,355 steps, but what you experience when you reach the top is definitely worth the effort. Regardless of the time of year you can fill your day with sports and adventure activities, infused with a mixture of mountain and coastal air and the aroma of Mediterranean herbs. Whether you like hiking, mountaineering, cycling, sailing, kayaking or even canyoning, you will find all of this in Kotor.
And for those with a love of history and culture?
There is so much to see and do. A guided tour is the best way to learn about the history and culture of Kotor – but you can also research and explore on your own.
The golden age of Kotor is entwined with the sea, so a visit to the Maritime Museum is essential. The museum is housed in one of the most beautiful baroque palaces in Kotor, the palace Grgurina, which belonged to the Grgurina family.
Within the ramparts and bastions of the old town, many palaces belonged to noble families that lived here and each of them tells a story. Visitor should see the many Romanesque churches and the Cathedral of St Tryphon, the most impressive building in the Old Town.
Also, don't miss St Nicholas and St Luke's, both located in the northern part of the Old Town.
The city walls have protected Kotor from invaders for centuries and must be explored! The position of Kotor was strategically important for many military forces who had an eye on the territories located on the east coast of the Adriatic Sea, there was a strong reason to protect it.
Do you think Kotor suits a particular type of traveller?
It's a sophisticated, cultured destination, but fun also. So, it is perfect for families or couples looking for a tranquil, romantic escape. The local history is totally fascinating, so those looking to really understand this part of the world, whilst enjoying great food and wine will find much here. And it's great for walking and outdoor adventure amid the peace and quiet of nature. Kotor maintains its traditional heart, while there are signs of modernity all around, it's a place to find calm, and enjoy local hospitality.
We've just had COP26… how can the tourism industry help with climate issues?
In many ways. We are all aware that tourism has a significant impact on the climate, and that it is necessary to develop sustainable tourism because our resources are under pressure. We all must concentrate on reducing energy consumption by using renewable energy sources, especially when it comes to transport. In the future, Kotor plans to transition to sustainable transport such as electric vehicles, solar boats and electric bicycles, particularly when it comes to transportation of tourists.
For further information:
kotor.travel