Scottish distillery launches exclusive cask ownership for whisky connoisseurs
Award-winning Eden Mill Distillery is offering single malt enthusiasts the exclusive opportunity to invest in a unique part of Scottish history, as the distillery resumes single malt production with the opening of the new site on the banks of the Eden Estuary in St Andrews.  
Enthusiasts are being invited to join The 1655 Club and invest in one of 300 unique and carefully selected casks, which will hold the first spirit to flow from the stills when the new distillery becomes operational in 2023.  
The 1655 Club casks will be stored in The Distiller's Vault, a private sanctuary within the distillery itself, which will be available to view by investors. The 1655 Club is a tribute to Robert Haig of Throsk, a 17th-century distiller, who was summoned before the Kirk session in 1655, for the crime of distilling on the Sabbath. By the mid-1800s, the site on the banks of the Eden Estuary, was home to Seggie Distillery which closed its doors in the mid-1800s, producing paper instead. One hundred and fifty years later, in 2012, Eden Mill revived St Andrews' distilling prowess, opening Scotland's first single-site brewery and distillery. 
Each investor's cask will remain under the watchful eye of head distiller, Scott Ferguson, and his team, through its maturation, with the contents being reviewed every year to evaluate the liquid. Investors will receive guidance and advice on their individual cask, as well as the opportunity to visit The Distiller's Vault, deep in Eden Mill distillery St Andrews, to check on progress.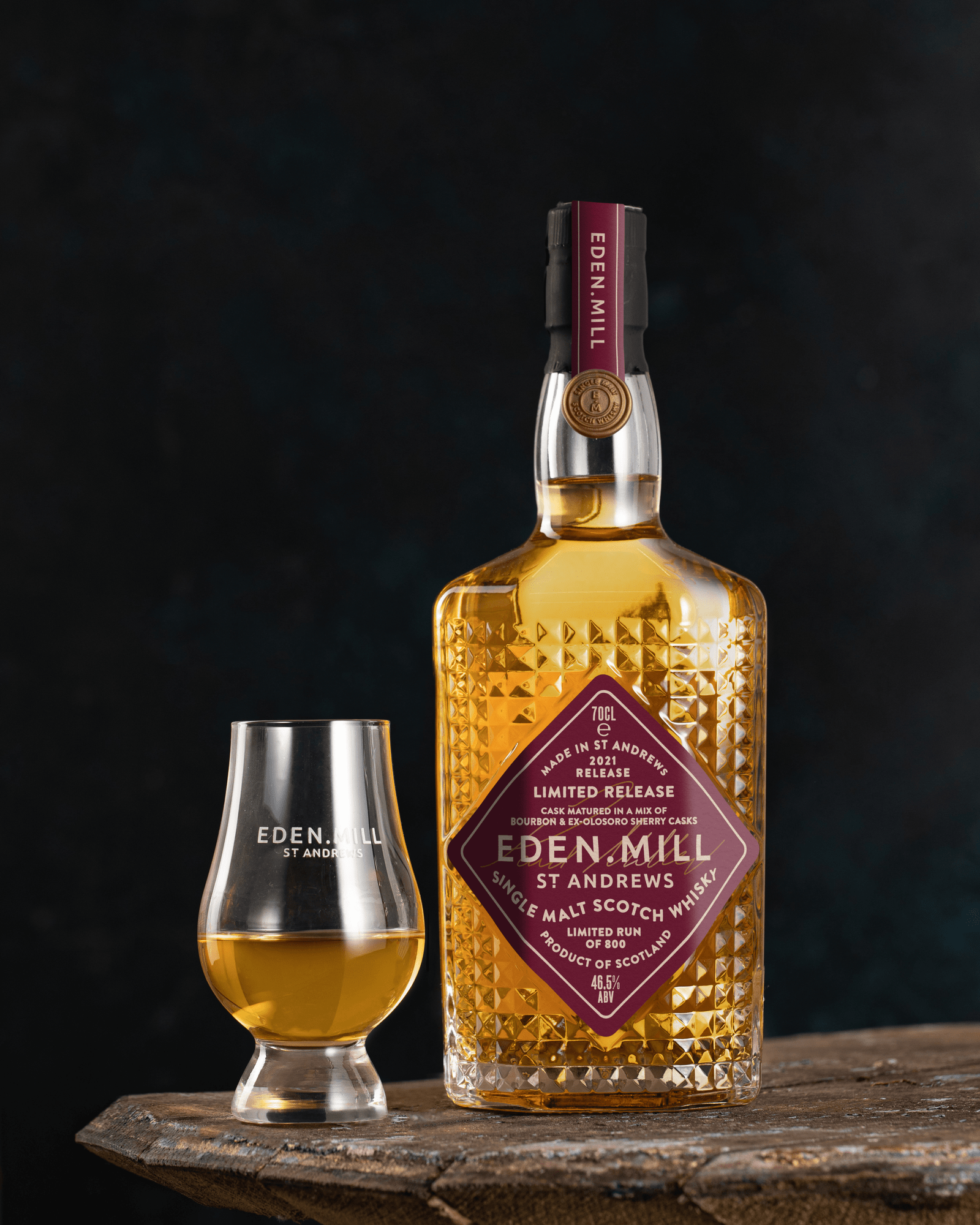 "At Eden Mill, we pride ourselves on what we call our 'Cask Mastery'", says Scott. "We continually experiment with hundreds of different casks of the highest quality to create innovative and exciting single malts, narrowing down until we find perfection. "The two casks we have chosen for The 1655 Club, an American ex-Bourbon cask and a European ex-sherry cask, will provide a myriad of flavours, each drawn slowly from the cask over time as it rests and matures in the Vault." 
Matthew Turner, Eden Mill marketing director is thrilled to welcome whisky enthusiasts and investors. "The 1655 Club is a very rare opportunity and we are delighted to be able to open our doors and welcome those who have supported us this far, as well as new faces."
Investment options in The 1655 Club start from £5,000, with finance options available. This includes exclusive ownership of one of the 300 casks, storage and insurance for 10 years from the date of filling, an annual VIP visit to the distillery, discounts on selected Eden Mill products and priority access to future releases. More information can be found on the website www.edenmill.com