Uplift your mind, body, and soul with Tattu London's Moon Stand Lunch
Tattu is introducing a new wave of a transcendental dining experience to their rooftop restaurant with a menu featuring 14 unique and innovative Chinese dishes, all to be enjoyed in the modern courtyard underneath the cherry blossom. Those seeking to dine at rooftop level can indulge in 3 dishes for £33.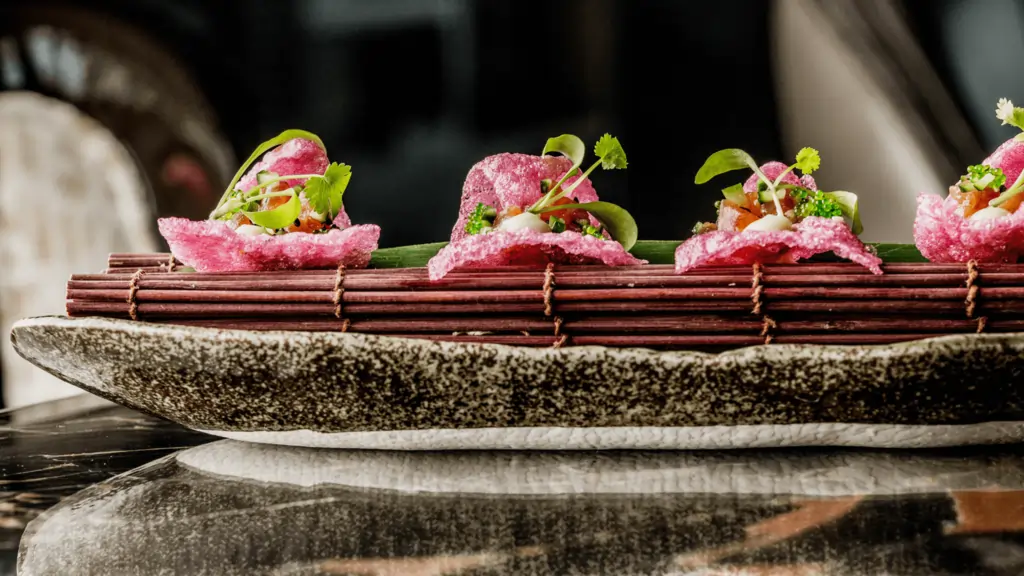 Highlights include, Seven Spiced Seared Tuna with Truffle aioli, caviar, and citrus ponzu,  Wok Fired Angry Bird, featuring flavourful crispy chicken, roasted peppers, and a delectable sesame honey soy sauce. Also on the menu is Coconut Chicken Salad, with a refreshing combination of coconut sweetness and the zesty aromas of mint, coriander, and shallots. Vegan options include Sugar Snap and Broccoli Salad with Sesame, soy & chilli boasting a crispy texture from the sugar snap peas and broccoli florets tossed in a savoury dressing with sesame oil, soy sauce with a hint of chilli.
Available every Friday from 12pm – 4:30pm and Saturday & Sunday from 12pm – 2:45pm step into Tattu's cherry blossom courtyard for a traditional Chinese lunch experience.