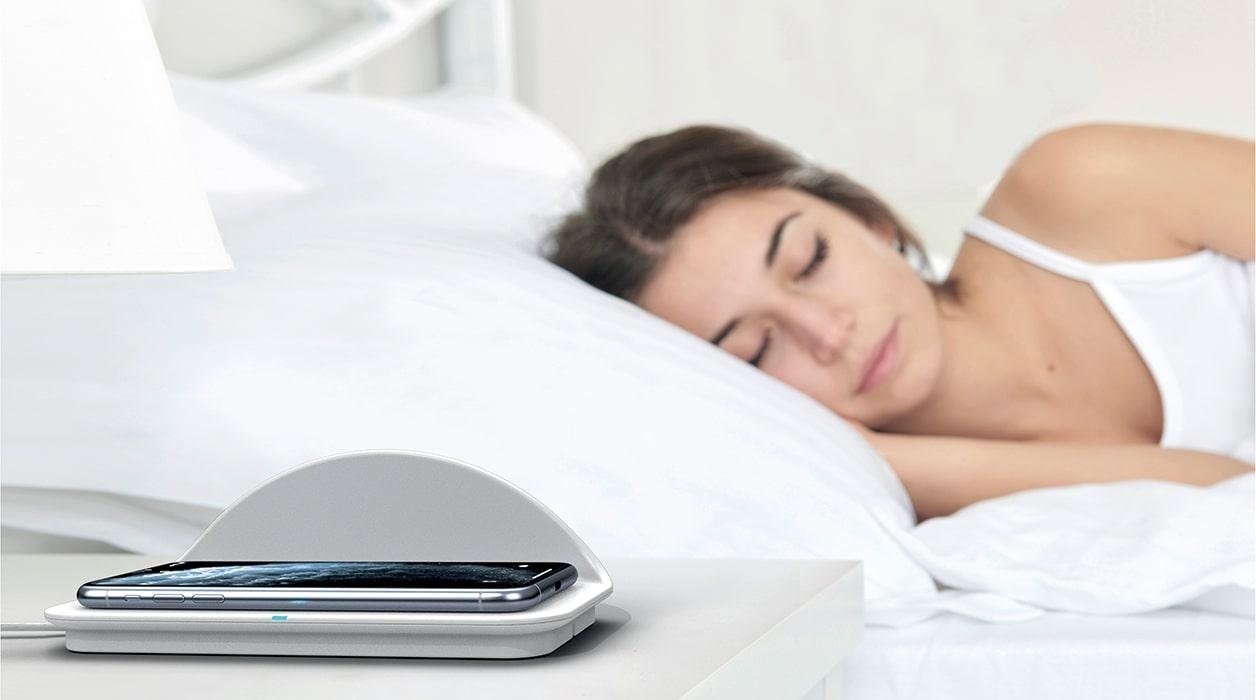 Many enjoy the security of sleeping with their phone close to hand – but there is a downside, one that a British inventor appears to have solved
The SleepHalo is a brand new innovation developed in the UK by Dave Clark, an inventor with a track record of groundbreaking products.
His most notable success to date was designing and developing the award-winning Road Angel brand, a suite of all-in-one driver aids that warned of dangerous roads, accident blackspots and speed camera locations to improve road safety. His company, Road Angel Group, were also the first in the world to launch a connected Sat Nav system that allowed over-the-air updates, meaning routes could be sent directly to the devices.
A real headache
So, how did the Sleep Halo come about? A gifted electronics engineer, Clark began looking for answers to the night-time migraines that his wife had been suffering from. They soon discovered that moving their mobile phones away from the bed relieved her symptoms. So he set about to find a solution that alleviated the problem whilst enabling them to keep their phones close to hand. Clark developed a radiation shield that incorporated a wireless charger. The device was so effective – with the symptoms of Nataly's night-time migraines relieved – he decided to develop a product to help other people with this problem, and the SleepHalo was born.
The next step in the process was to reunite the Road Angel management team from 15 years ago. Now, working with MD Elaine Harries and design and manufacturing specialists Terry Caven and Mark Newhall, Clark has delivered SleepHalo to market and in keeping with his determination to maintain British design and manufacturing, the product is manufactured entirely in Buckinghamshire.
A better night all round
Customers have described how their quality of sleep has actually improved since using the product, a surprising and slightly unexpected reaction. A survey carried out in June resulted in 89% of respondents saying they slept better with SleepHalo.
The team at Angel Electronics have been delighted with the success of Sleep HaloTM and are increasingly excited about its global potential. The mobile phone market is huge and growing, and this is a product with a dual purpose, as it will work with any wireless enabled phone on the market whilst shielding you from radiation as you sleep.
For further information: