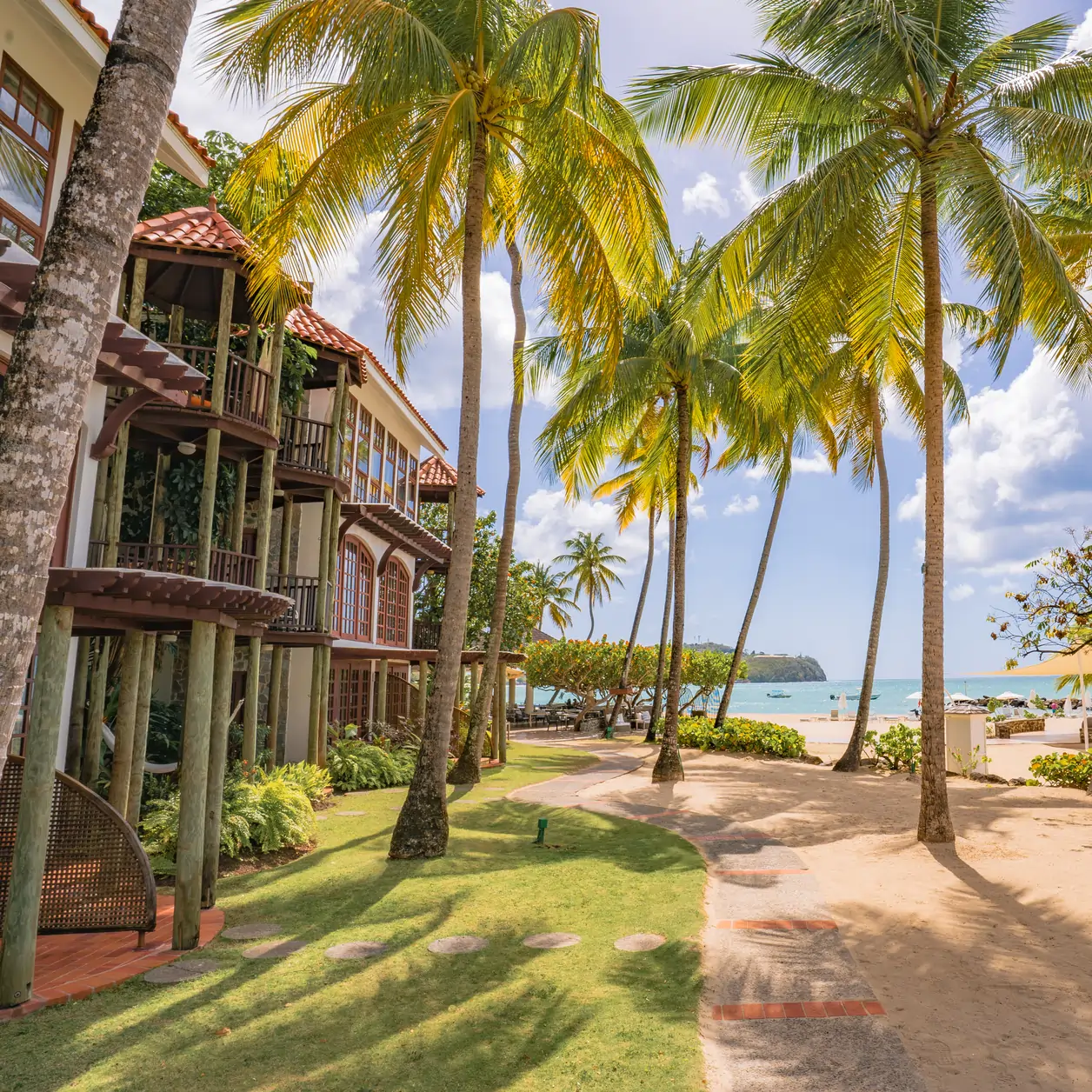 STOLENTIME BY RENDEZVOUS REPOSITIONS TO FOCUS ON MENTAL AND EMOTIONAL WELLBEING
StolenTime by Rendezvous in St Lucia now offers a new guest approach to wellbeing, created to restore mental and emotional balance. In a Caribbean beachfront environment, guests will enjoy a personal and authentic experience that will guide them in slowing down, relaxing, and combating stress. Through a wide range of activities, the team hope to encourage long-term, positive lifestyle changes.
StolenTime by Rendezvous, the leading adult-only, five-star all-inclusive boutique resort in St. Lucia has always created a personal and authentic experience for its guests, which enables them to leave feeling joyful, nourished, vital, balanced, and understood. Now the team will take it a stage further by putting emotional wellbeing at the top of their agenda. StolenTime by Rendezvous finds its' origins in the lives of successful people, who today are navigating the hustle culture, caught up in busyness and never digitally off the grid; leaving many feeling constant pressure to compete, leading to burnout.
In 2023, people are fiercely prioritising their mental health: according to the latest Forbes Health Survey '45% of respondents noted an improvement in mental health as one of their top New Year's resolutions.' In order to support this mindset shift, StolenTime by Rendezvous now offers a different approach to wellbeing focusing on mental & emotional relaxation.
Mind and Body experiences to find inner peace – All programmes of activities and practices are balanced and personalised for each and every guests' needs to result in optimal relaxation and a stress-free stay. StolenTime by Rendezvous' wide range of activities is aimed at restoring the guest's calm and vitality, while maintaining a high level of health. A range of holistic activities from Tai-Chi, yoga, pilates to meditation is available, to improve overall health and find inner calm. Other activities include scuba diving, fitness classes, dance and so much more. October Yoga, is a whole-month dedicated to increasing flexibility, reducing stress and tension held in the body and providing better mental clarity. Daily Yoga classes are included and hosted by international Yoga instructors, who aim to arm guests with the tools and motivation to integrate what they have learnt into their lifestyle upon their return home.
Perfect backdrop for letting the mind go – Set on the longest beach of St Lucia with two miles of stunning white sand and surrounded by seven acres of tropical gardens, StolenTime offers a peaceful spa with a full programme of soothing treatments. The resort is a first-class dining destination, from Malabar Beach Club with its toes-in-the-sand experience, Champagne bar for wine tastings, to the Terrace Restaurant offering relaxed dining overlooking the Caribbean Sea and special private dining experiences under the stars.
Personalised approach to hospitality – Over the years, StolenTime by Rendezvous has built its success thanks to a highly personalised approach of its service and care, starting with the pre-arrival stay customisation, created by its concierge. The friendly and welcoming team plan a tailored and flexible experience, accommodating all the guest's wishes.
Rates start at US$465 per person per night on an all-inclusive basis, which encompasses full-board accommodation, all beverages including premium brand alcohol and wine by the bottle at dinner, non-motorised and motorised watersport, scuba boat dives with personalised instruction, a wide range of activities such as unlimited tennis with an on-site pro, nightly entertainment, and a weekly cocktail party.