LOVE ISLAND GIFTS WITH STAMBECCO TIRAMISU LIQUEUR

If you are missing the Italian Stallion Davide's Tiramisu on Love Island, then why not treat yourself to the next best thing, Stambecco Tiramisu Liqueur – delicious in an Espresso Martini or on the rocks as a liquid dessert.
— NEW STAMBECCO TIRAMISU LIQUEUR —
Stambecco Tiramisu has a delicious flavour of mascarpone, amaretti biscuits, cocoa and coffee. Master Distiller, Beppe Ronco and Denis Muni have created this liqueur in honour of Tiramisu, the traditional Italian dessert, known and loved around the world. The word Tiramisu translates as "Cheer you up!" Stambecco Tiramisu is made with 100% natural ingredients including Espresso coffee extracts from local suppliers in the Torino area, which is known as the capital of Italian coffee. Best enjoyed on the rocks for an easy after dinner digestif, in an espresso martini, or simply added to Tiramisu desserts, Stambecco Tiramisu is a delicious liqueur for all occasions.
Stambecco Tiramisu Liqueur RRP: £24.99 for 70cl. ABV: 24%. Available from Amazon.
STAMBECCO TIRAMISU ESPRESSO MARTINI
25ml Stambecco Tiramisu | 25ml Espresso | 25ml Kahlua
Add plenty of ice to a cocktail shaker, add all the ingredients and shake vigorously. Using a cocktail strainer, pour the mixture into a Martini glass and enjoy.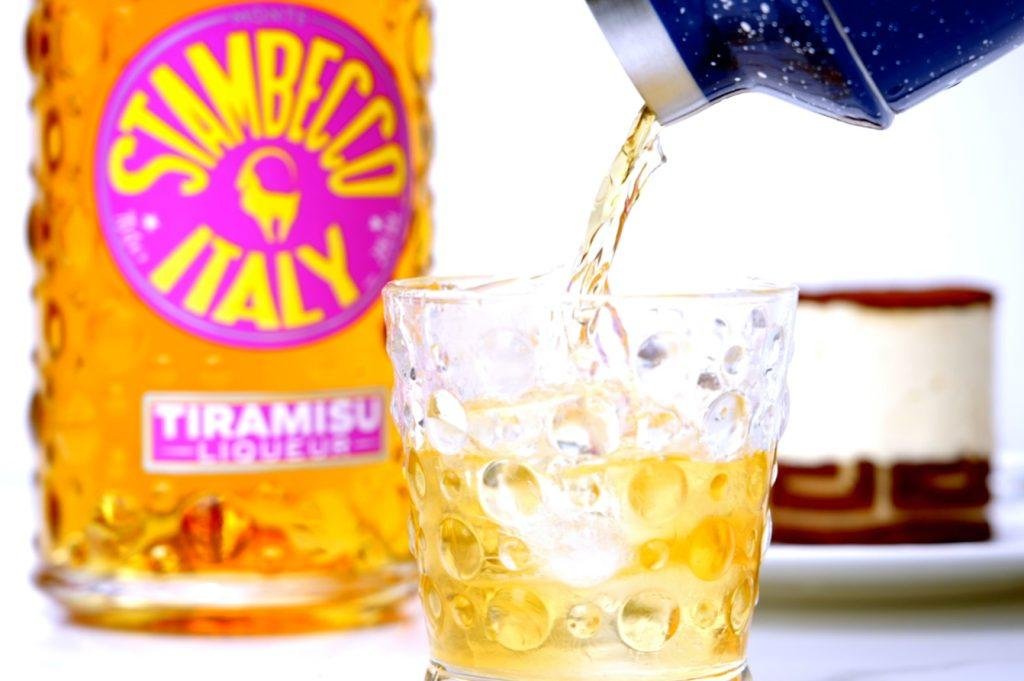 Further information
Stambecco Amaro | @stambeccoamaro | @StambeccoAmaro | @StambeccoAmaro_