Gift your father figure Suncamino Rum, a premium spirit carefully crafted to capture the discerning drinker looking to choose quality over quantity.
Suncamino Floral Rum is produced in Cape Town, South Africa. It is the world's first floral rum with three floral botanicals, hibiscus, honeybush and orange blossom added into its signature blend of ex-bourbon barrel aged rum from Barbados, aged up to 8 years.
SUNCAMINO FLORAL RUM GIFT BUNDLE
Celebrate Father's Day in style with Suncamino Rum's signature serves with this impressive gift bundle. The bundle includes a full sized bottle of Suncamino Floral Rum, four Double Dutch Tonics and two luxury glasses.
— SUNCAMINO OLD FASHIONED — 
50ml Suncamino Floral Rum | 3 Dashes of Angostura Bitters | 1/2 Shot Simple Syrup (1- part sugar, dissolved in 1-part boiling water and cooled) or Agave Syrup | Garnish with Fresh Orange Peel
— SUNCAMINO AND TONIC — 
— SUNCAMINO SKINNY DIP — 
— SUNCAMINO LIGHT & SUNNY —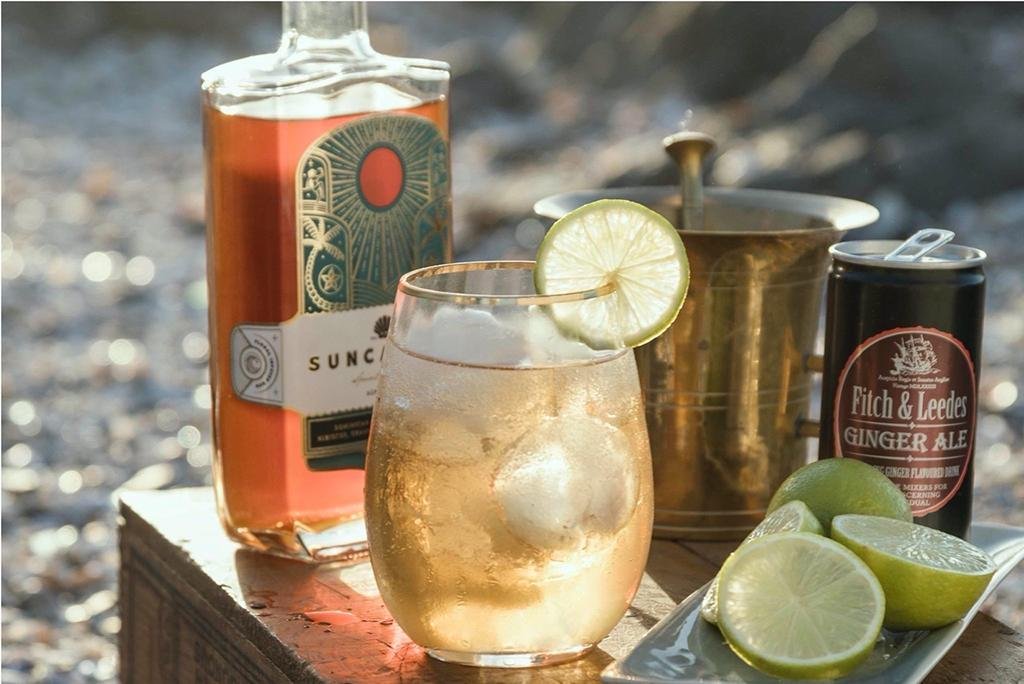 Suncamino Floral Rum RRP: £23.95 for a 50cl bottle. ABV: 40%. Available at SPIRIT.ED.
NAME
The name Suncamino means "journey to the sun". It is a sense of pilgrimage that resonated with two Capetonian friends with a love for adventure, the outdoors and the ocean. 
TASTING NOTES
Colour – Gold
Aroma – Smoky Vanilla, Oak & Orange Blossom
Flavour – Smoky Honey, Orange Blossom & Caramel
Finish – A Lush Floral Finish of Hibiscus & Honeybush 
AWARDS
Suncamino Floral Rum was awarded silver at the Michelangelo International Wine & Spirits Awards 2020.
Instagram – @suncamino_rum
Facebook – @suncaminorum