In celebration of its 'Live The French Way' campaign, Sofitel Hotels & Resorts has partnered with award-winning artist-agency MTArt to create an exclusive exhibition of works that embody the French appreciation for philosophy and art and the part this plays in how we address modern challenges.
On display at Sofitel London St James, the exhibition will feature art by London-based French artist David Aiu Servan-Schreiber, whose works have been displayed internationally in prestigious spaces such as Sotheby's and Art Paris, and up-and-coming French artist Léo Caillard, who most recently exhibited at Le Louvre Museum. The exhibition will also mark the first time Léo Caillard's 'Rennaissance Woman' pieces have ever been displayed.
A special preview of the Sofitel Live The French Way with MTArt exhibition, titled 'There is nothing like art to create the future' will be on show from 31st October to 13th November 2019 at Sofitel London St James. Visitors will have the chance to preview a selection of the exciting and intriguing artworks that will be on show during May 2020's full exhibition, which is set to include bespoke creations by both Léo Caillard and David Aiu Servan-Schreiber.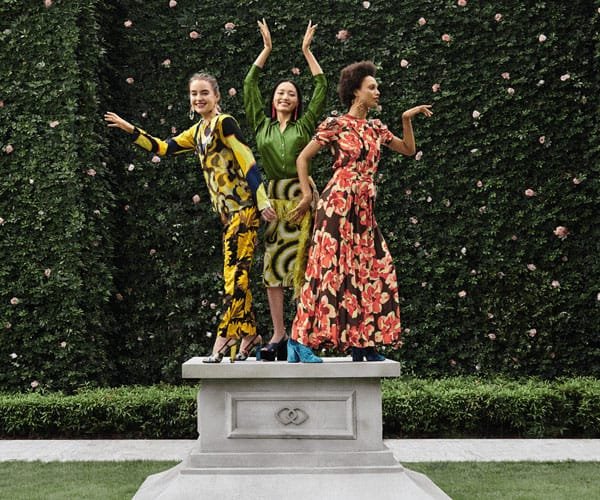 Reflecting the culture of Parisian cafés, where artists often meet to discuss the topics that they are most passionate about, the partnership and its exhibition bring together long-time friends Léo and David, who use their art to address and discuss the challenges society is currently facing. David Aiu Servan-Schreiber creates artworks that are entirely dedicated to exploring the issues our planet is confronted with, using gold leaf to emphasise the value we need to give it. Léo Caillard toys with our relationship with time through blending different periods and anachronism, such as classical heroes in 'Hipster in Stone' and contemporary women triumphing with 'Renaissance Woman', prompting viewers to reflect on the present in relation to the past. By seamlessly merging the contemporary and the historical in such an unexpected way, the works exemplify 'Live the French Way' reflecting the French appreciation for philosophy and art to encourage contemplation and discussion in modern times. Both David Aiu Servan-Schreiber and Léo Caillard are represented by MTArt Agency, the award-winning artist agency founded by French native Marine Tanguy.
Marine Tanguy said of the MTArt collaboration with Sofitel: "It's an honour to launch this campaign with Sofitel and celebrate the two successes of our artists David Aiu Servan- Schreiber and Léo Caillard. I built my business with a French philosophy at heart: I wanted us to be meritocratic and I wanted our artists to inspire large audiences to tackle the real challenges of our times. French philosophy never left me and it's such a joy to see so many French talents being recognised on the international art market. I hope that these French aesthetics and stories inspire all Sofitel clients as they walk into their favourite hotel."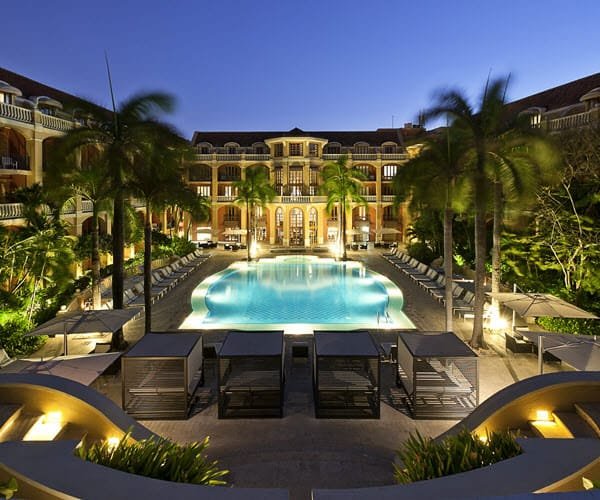 The exhibition is part of Sofitel's global brand campaign, 'Live The French Way' which was launched to celebrate the brand's birthplace and heritage, as well as reach deeper into its French roots. Paying homage to Sofitel's French origin, 'Live The French Way' demonstrates the eternal allure of French style, and reinforces the brand's time-honoured position as an ambassador of French art de vivre around the world.
About David Aiu Servan-Schreiber
David Aiu Servan-Schreiber is a French visual artist working in London and Paris. Most if not all artists are influenced by their environment and the times they live in, when creating their art. David Aiu Servan-Schreiber's work is about our environment, our times, our planet and the great dangers it is facing. Being conscious of where and how we live is at the very core of David's life and his art. Each of his pieces is dedicated to confronting the issues facing our planet. David has exhibited at Sotheby's Summer exhibition and has had shows in the Rebecca Hossack Gallery in Singapore and Hong Kong and solo show "An Environmental Reflection" at Zari Gallery in London.
About Léo Caillard
Léo Caillard is an up-and-coming French artist most recently exhibiting at Le Louvre Museum and at Art Basel. His works play with our relationship with time. Using anachronism, the artist seeks to reflect about the present in light of the past. Léo lives and works in Paris. He was first fascinated by science and observation, but as he reflected on the idea of time, he discovered the need for a conceptual and artistic response. He began studying at the Gobelins in 2006 and travelled to the USA to become immersed in the New York art scene. He has been inspired by academics and personalities such as British physicist Stephen Hawking.