SMOKEHEAD ANNOUNCES REBELLIOUS NEW WHISKY GLASS DESIGN BY NETFLIX 'BLOWN AWAY' WINNER, ELLIOT WALKER
Scotland's most rebellious whisky brand is rethinking drinking with renowned glassblower Elliot Walker, producing an exclusive run of hand-made glasses following audience vote
Today, award-winning premium Islay Single Malt Scotch Whisky brand, Smokehead, has unveiled the final design for its one of a kind, limited edition whisky glass – designed to redefine how whisky is consumed. Nicknamed the Smokemask, it has been uniquely designed by renowned glassblower, Elliot Walker, known for his appearance on Netflix's hit show 'Blown Away'. 
Showcasing true originality and creative flair that encourages whisky lovers to rethink the way they consume whisky, the purpose behind Walker's creation is to reimagine and challenge the traditional whisky dram. Hand-blown from black glass and crafted into this distinctive, edge shape, the Smokemask glass is finished with a twisted-silver base and skull seal. Covering both the nose and mouth, the Smokemask glass ensures the whisky's aromas and flavours hit the nose simultaneously, offering a heightened sensory experience.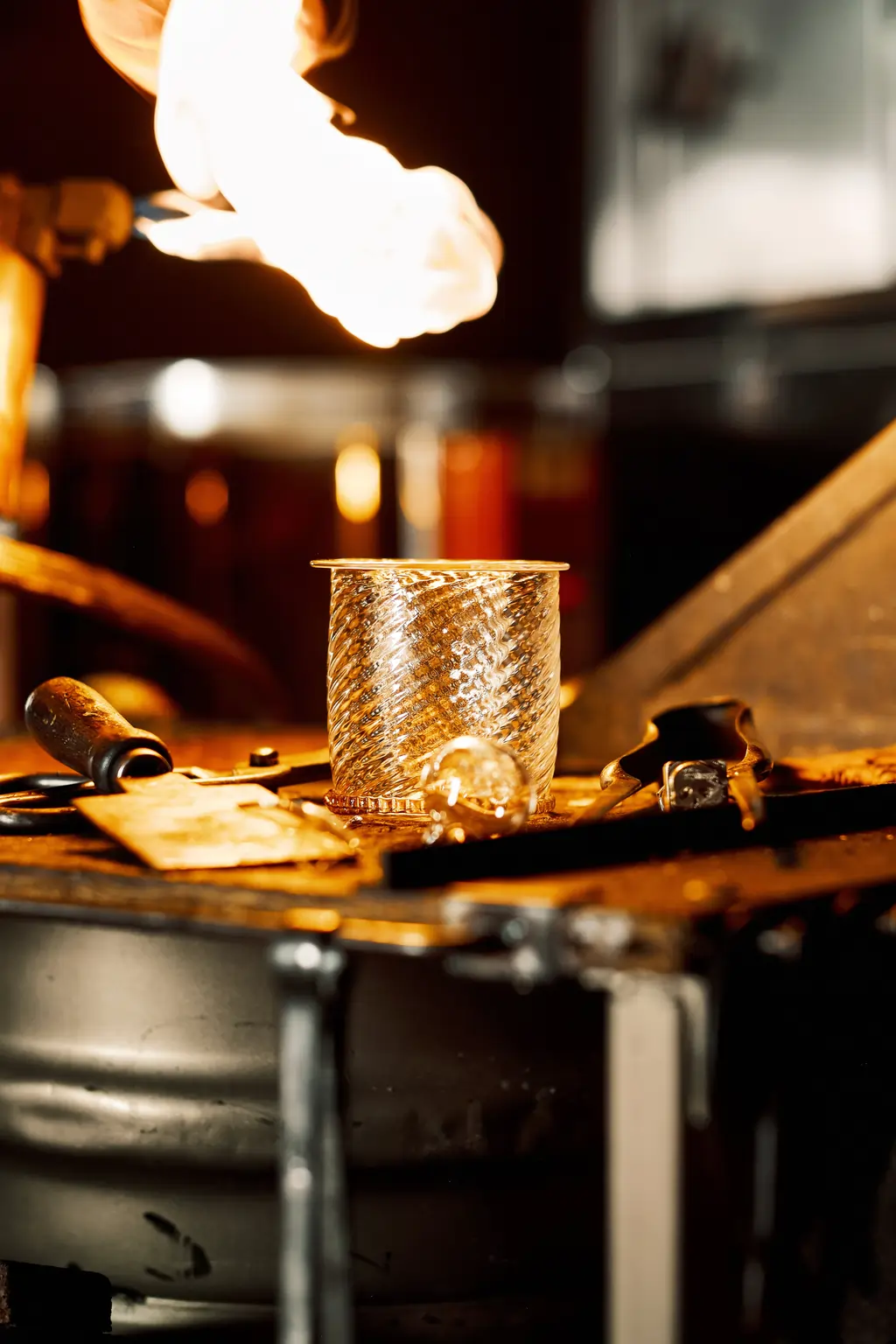 Following a highly anticipated competition earlier this summer, the winning creation was decided by Smokehead's very own rebellious audience via social media. It was ultimately Walker's expertise and intricate, bespoke design that blew voters away with its innovative new ergonomic aesthetic. Epitomising experimental glassblowing and technical artistry, as well as introducing a new wave of visionary creatives into the world of whisky, the Smokemask is redefining how whisky "should" and can be consumed.
Smokehead's rebellious whisky expressions are created for those who want to enjoy whisky in a way they never have before. Combining the brand's purposeful spirit and incessant search to innovate an old classic, this masterfully glass-blown drinking vessel glass is a welcome invention for those who seek to reimagine the drinking experience.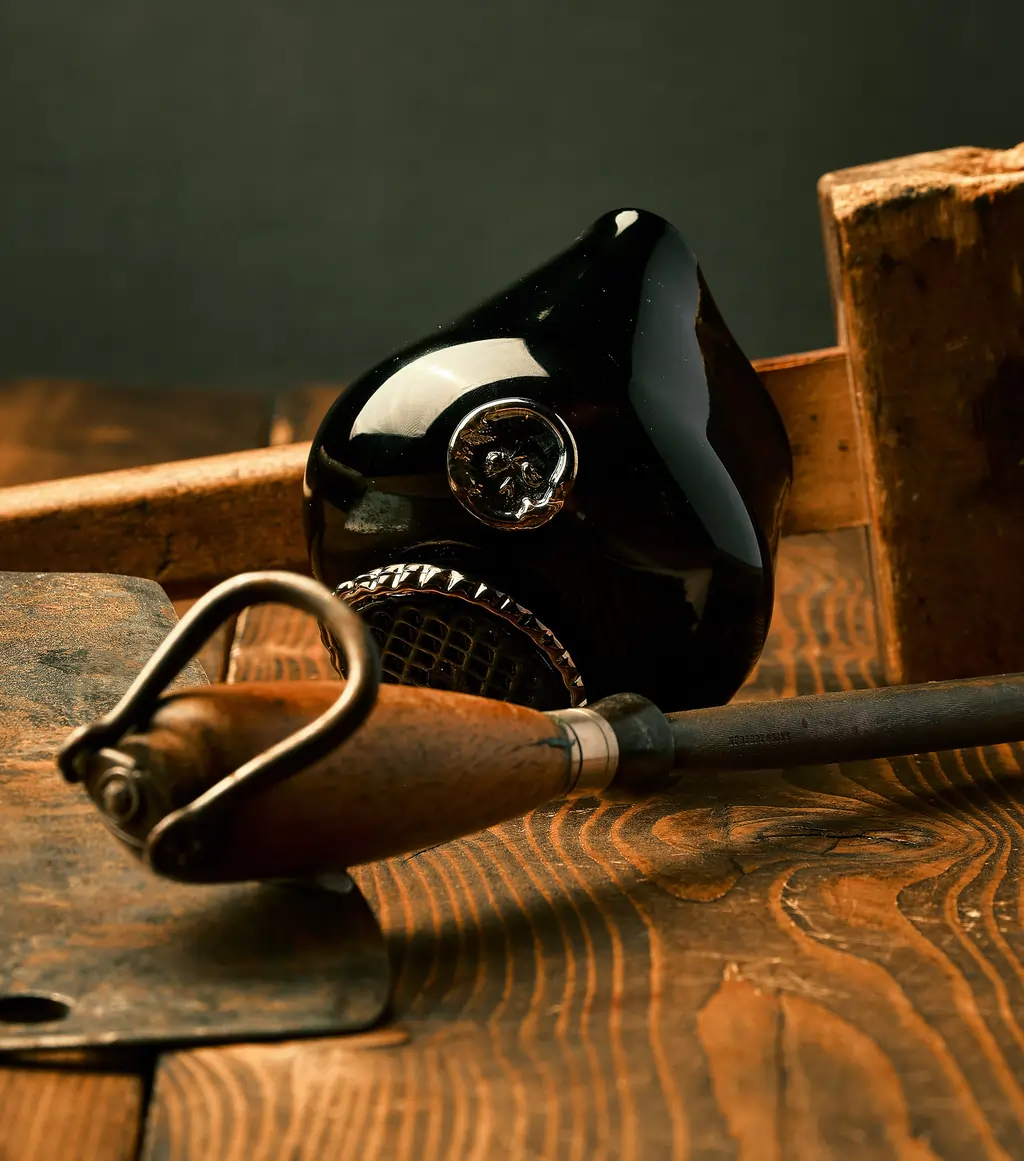 Smokehead's Iain Weir, Brand Director, says:"Elliot's winning glassware design is truly a work of art, and it's been really exciting to watch this project unfold. Naturally, we had to make sure our Smokehead family were included in the process so it was imperative to include them in the vote for the final design.
This project enables us to stay true to our ethos that Smokehead never limits the ways its whisky can be enjoyed. We can't wait for the glass to launch later this month, and hope it will be so aspirational that drinkers of other malts will be enticed to use it too."
Elliot Walker, Glassblower, says: "Partnering with Smokehead on this unusual project is a major highlight in my career to date. Smokehead is leading the charge on innovation within the whisky category and is unafraid of breaking boundaries, just like I am with my sculptures.". I'm a huge fan of the brand so it's an exciting challenge to create a bespoke item that matches the brand's rebellious and innovative nature. Not only is this glass a bold statement,  it is also a functional enhancement of the drinking experience by covering the nose whilst drinking, the aromas should only make your drink taste better. 
Smokehead's exclusive glass will be available to purchase RRP £120.00 in very limited numbers from September 2023 HERE.  Consumers will also have a chance to win a glass fo their own in a free prize draw from October onwards.