Sustainable and seductive, the HUF HAUS UK show house in Weybridge, Surrey, represents the essence of quality design. A home to awaken the senses with extensive open spaces and stylish interiors, flooded with natural light. The smart-home experts HUF HAUS invite you to experience the immersive atmosphere and vast possibilities of their beautiful designs.  With over a century of experience, HUF HAUS homes encapsulate sophisticated and mindful living. Integrating sustainability, eco-luxury and precise engineering, HUF HAUS believes that a cosy home and environmental consciousness go hand in hand.
Green living
Over the last decade, HUF HAUS has gone from strength to strength in the UK, having built over 200 houses in some of the most stunning locations. The team have received many awards and commendations for their contemporary design and architecture, and their determination to become the market leader in green construction. With HUF HAUS it really is "easy being green" – experience the enlightening world of smart-home luxury for yourself and indulge in renowned architectural
design. Extending to 428 square metres, the new six-bay show house represents generous, open-plan living, including a spacious kitchen fully fitted with fixtures by StilART – part of the HUF family of companies. The show home also features an expansive sitting room and a grand dining area located beneath the mezzanine level with rooftop windows.
Prestigious design
A pioneer of bespoke, pre-manufactured homes, HUF HAUS has set a new benchmark in sustainable construction with a brand new accreditation from the internationally recognised German Sustainable Building Council or DGNB – the first award of its kind to be granted in the UK.
Peter Huf, Chief Architect at HUF HAUS UK, comments: "Sustainability is at the forefront of our business and a fundamental challenge to the broader industry, but consistency in its assessment has been elusive until now. The DGNB provides a comprehensive framework that evaluates a building's eco-credentials throughout its life cycle, from design through to construction, completion and beyond – and it celebrates the details. There is an inherent synergy between the standards that the DGNB has set and the sustainability embodied by HUF HAUS – both as a company and with every property that we build – and we are delighted with the recognition from such an esteemed industry body."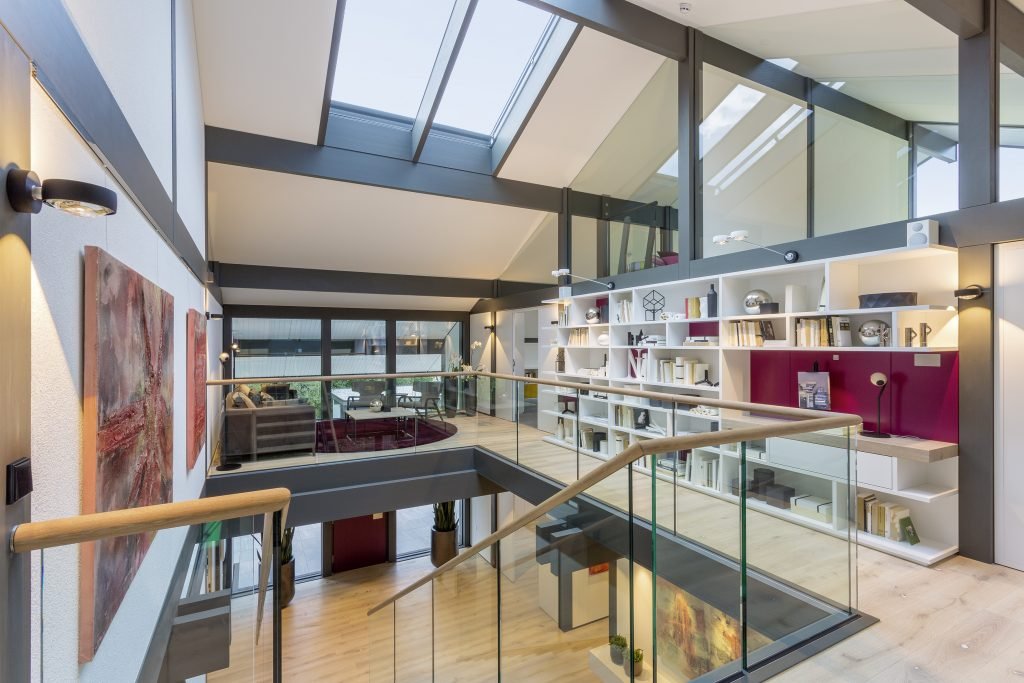 As recipients of a platinum certification from the DGNB for its UK show house in Surrey, HUF HAUS has received the highest possible recognition for its commitment to designing and building eco-conscious homes that offer residents the opportunity to live carbon neutral lifestyles. Riverview was applauded for its innovative and renewable heating and cooling system, its energy fence, its smart home technology, and its ventilation system.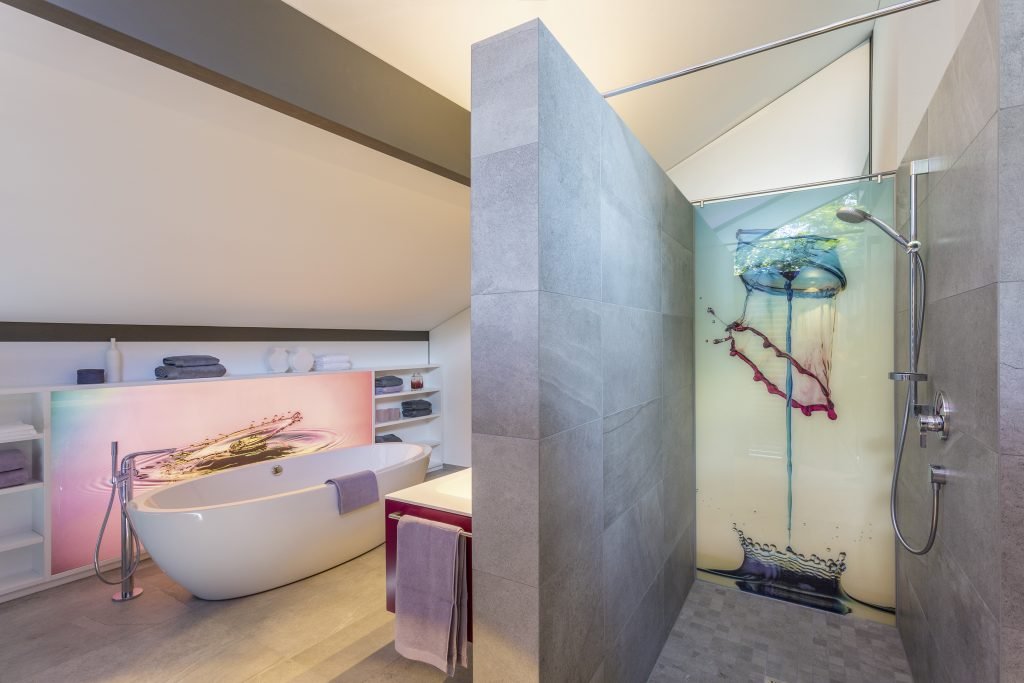 The most valuable testimony of excellence always comes from those who have tried, tested and been astonished with the product, such as the Paynter family: "Even after several years, summer or winter, we love arriving home to our HUF House. We still can't believe we live here!"
Further information
london@huf-haus.com