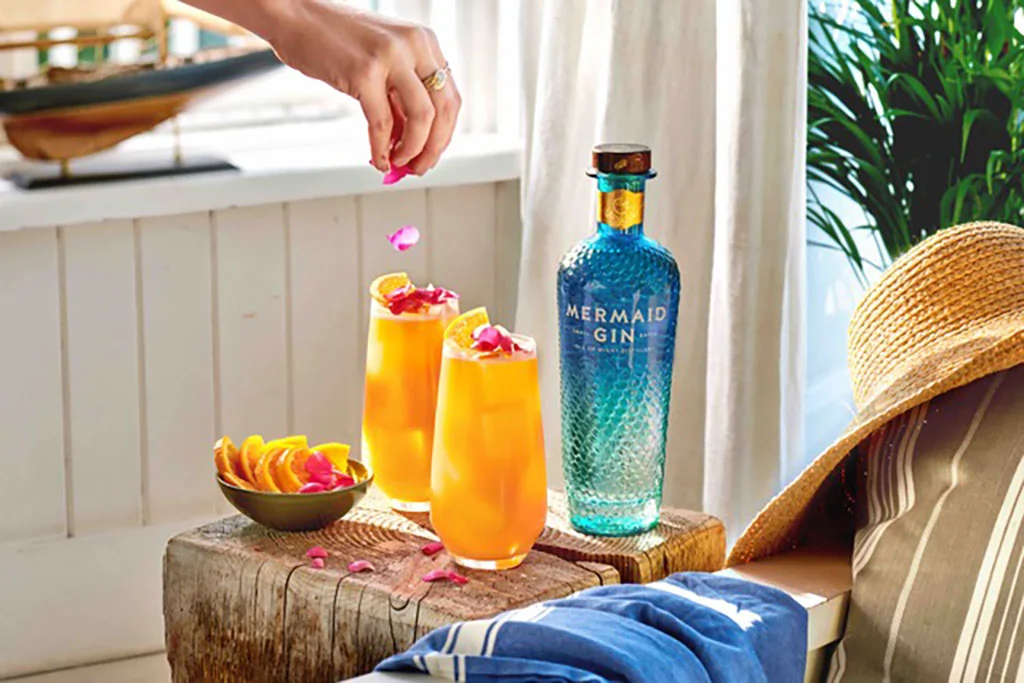 Enjoy a range of delicious and refreshing cocktails during the UK's Summer heatwave.
1. COTSWOLDS DRY GIN ESSENCE: WHEN DOVES CRY
A full strength gin designed to reduce the amount of product and thus alcohol required in a cocktail whilst at the same time retaining the intensity of flavour.
5ml Cotswolds Dry Gin Essence | 60ml Pink Grapefruit Juice | 25ml Lime Juice | 15ml Agave Syrup | Pinch of Sea Salt | Soda Water
Place the first four ingredients into an ice-filled shaker, shake and pour over crushed ice. Add a splash of soda and the Cotswolds Dry Gin Essence. Stir and serve. Garnish with a wedge of pink grapefruit.
Cotswolds Dry Gin Essence RRP: £17.95 for 100ml (20 serves). ABV: 46%. Available from: Cotswolds Distillery
2. THE BUTTERFLY CANNON ROSA TEQUILA & TONIC
Designed for mixability, The Butterfly Cannon Rosa is made by infusing Mexican pink grapefruit peel in silver Tequila.
25ml The Butterfly Cannon Rosa Tequila | 75ml Tonic
Mix the Butterfly Cannon Rosa Tequila and tonic. Serve over ice with a sprig of rosemary and a slice of grapefruit.
The Butterfly Cannon Rosa Tequila RRP: £33for a 50cl bottle. ABV: 40%. Available from: Amazon, The Bottle Club and Master of Malt
3. AXIA GREEK MARGARITA
A first of its kind, Axia is an extra-dry and refreshing mastiha spirit that is a new and unique addition to the white spirits category.
If you would rather a fuss free cocktail, then why not head to the The Real Greek restaurants for a cooling Frozen Axia Margarita.
Frozen Axia Margaritas can be found at the following The Real Greek restaurants; Corn Exchange Manchester, Trafford Centre, Newcastle, Spitalfields, Tower Bridge, Norwich, Bournemouth, Bluewater and Stratford.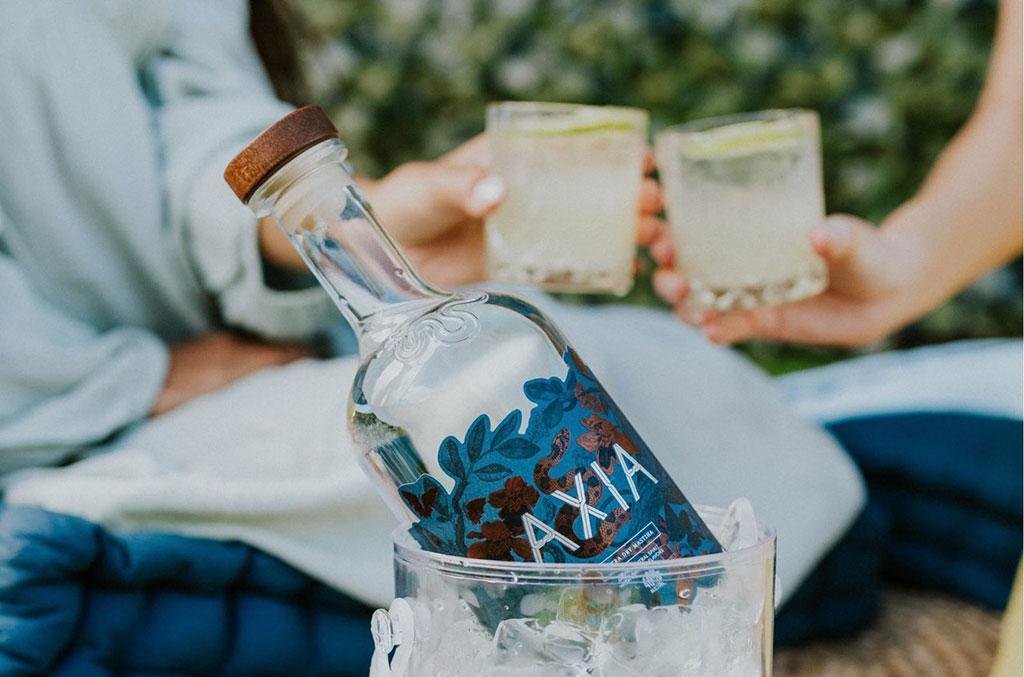 45ml Axia | 25ml Dry Pierre Ferrand Dry Curaçao | 8ml Agave | 22ml Fresh Lime Juice
Line the tumbler rim with salt. Mix all ingredients in a shaker, give it a shake, and pour over rocks.
Axia RRP: £31.95 ABV: 40%. Available from: Amazon, Master of Malt and The Whisky Exchange
4. MERMAID GIN: ISLAND SUN
The award-winning Mermaid Ginishand crafted on the Isle of Wight and uses ten locally foraged and sustainably sourced botanicals which are multi-distilled to deliver a smooth, clean and fresh delivery.
50ml Mermaid Gin | 25ml Campari | Top up with Orange Juice
Build your ingredients into an ice-filled glass and top with orange juice. Garnish with a wedge of orange.
Mermaid Gin RRP: £38.00. ABV: 42%. Available from John Lewis, Tescos, Harvey Nichols, Amazon, Fenwick and Waitrose
5. MIJENTA TEQUILA BLANCO: SUMMER IN ARANDAS
Artisanal small batch Tequila from the highlands of Jalisco made with 100% agave and the best possible materials embracing traditional methods resulting in a complex tequila with a silky long finish.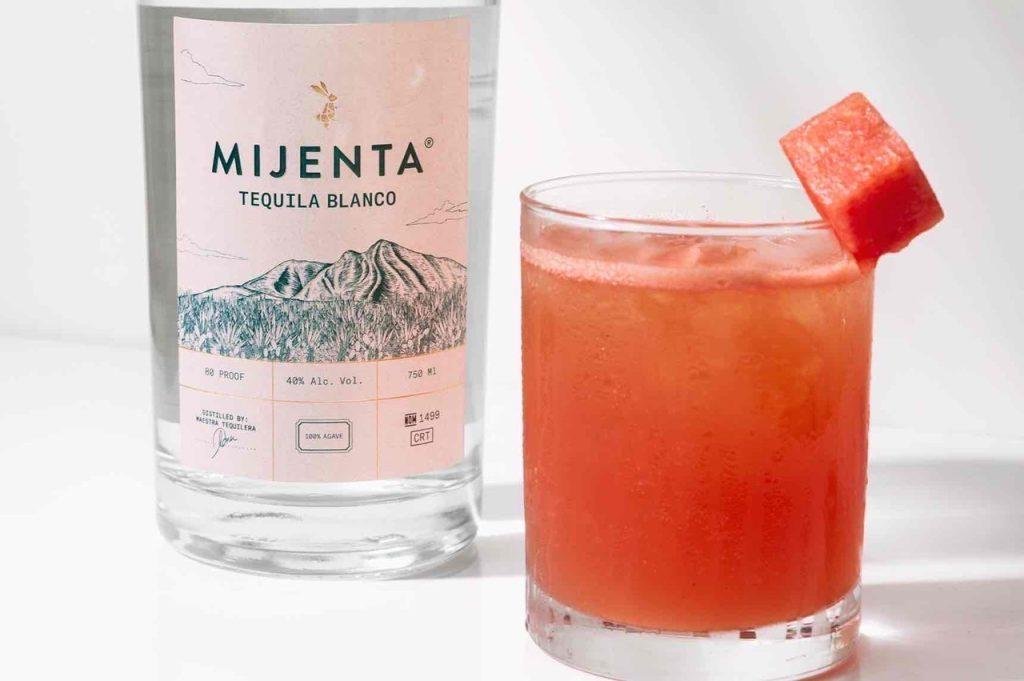 60ml Mijenta Tequila Blanco | 4 Watermelon Cubes | 40ml Fresh Lime Juice | 20ml Elderflower Liqueur | 30ml Simple Syrup
Meddle the watermelon and add the rest of the ingredients. Shake vigorously with plenty of ice and double strain into a rocks glass with fresh ice. Garnish with a salted watermelon cube.
Mijenta Tequila Blanco RRP: £54.99 for 70cl. 40% ABV. Available from: Selfridges, Amazon, Mijenta Tequila, The Whisky Exchange, Drink Supermarket and Master of Malt
6. STAMBECCO AMARO SPRITZ
A delicious Italian Amaro distilled in a bespoke copper pot still and infused with luxury Marasca cherries, bitter citrus peel, local Italian mountain herbs and botanicals.
60ml Stambecco Amaro | 90ml Dry Sparkling Wine | 30ml Soda Water | Garnish – Lime Wheel
Add ice to a long stem glass followed by Stambecco Amaro. Top up with Dry Sparkling Wine and Soda Water. Garnish with a lime wheel.
Stambecco Amaro RRP: £25 for 70cl. ABV: 35%. Available from: Amazon, The Whisky Exchange and Master of Malt