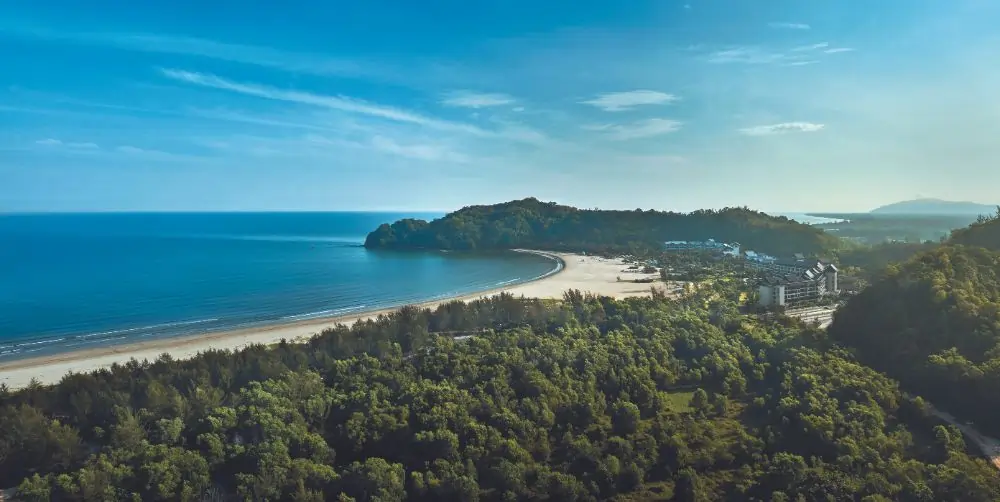 Feel your best at Shangri-La Rasa Ria in Sabah, Malaysian Borneo
Connect with nature in the Rasa Ria Reserve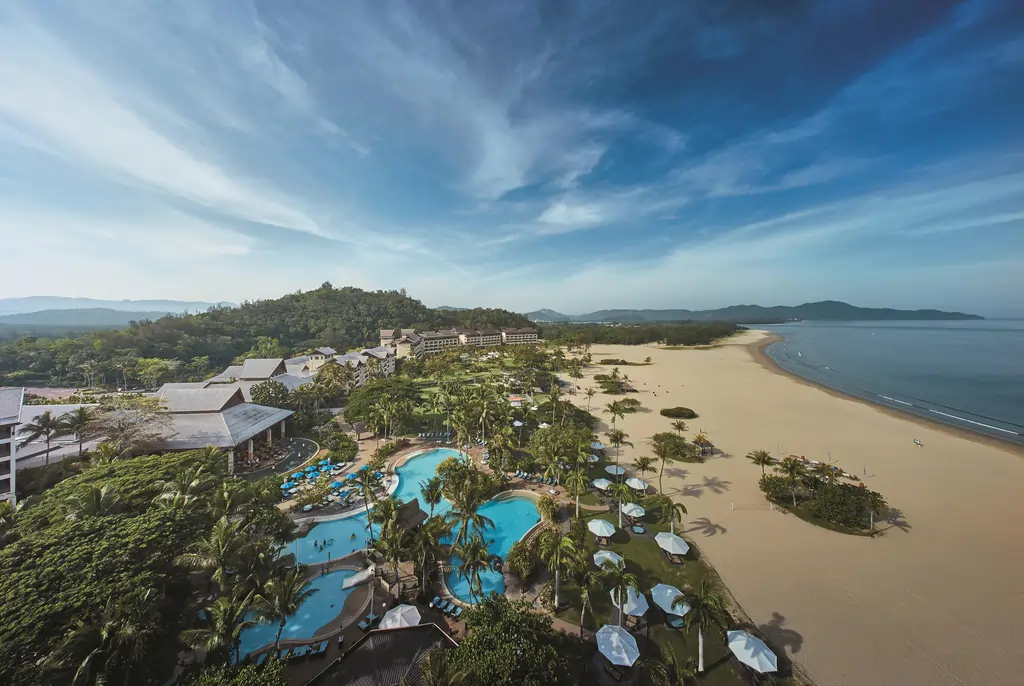 Spending time outside in nature is hugely beneficial for health and wellbeing. Surrounded by 400 acres of lush tropical forest which includes the resort's very own 64-acre nature reserve, the Rasa Ria Reserve, Shangri-La Rasa Ria is a natural paradise. Escape the city and venture into this utopia, combing the sea, sand and the rainforest. The Rasa Ria Reserve allows guests to be at one with nature and learn about many of Borneo's unique flora and fauna that can be found in the reserve. There are also six spectacular hiking trails for guests to explore and venture into. The private beach is 3km long, perfect for morning or evening sunset walks to clear the mind, so travellers can accomplish some light activity and release those endorphins.
Indulge in a luxury spa treatment
Spas can help to soothe the mind and body, relieving any stress and tension that has built up. The Spa at Shangri-La Rasa Ria offers a variety of luxurious treatments to relax, destress and improve guests' mood. The treatments use natural botanical and herbal products for a therapeutic and wholesome experience and showcase the diverse and beautiful culture of Sabah – a unique experience that cannot be found back home. Indulge in a Urutan Malaysia massage which combines various native massage techniques and instils the Malaysian Holistic Wellness Experience for a special treatment using natural indigenous products. Alternatively, try out the Authentic Borneo Experience treatment which involves a full body scrub using a fresh ginger exfoliating scrub before an Asian blend massage and an express refresher facial.
Enjoy local goodness for an extra health kick
Nutritious food and a healthy diet is good for the mind, body and soul and has been proven to relieve stress. At Shangri-La Rasa Ria, it is easy to stay on track and eat delicious yet beneficial food, with a variety of healthy options on resort. There are 10 eclectic dining options offering everything from traditional Malay flavours and Japanese fine dining to modern grill and oriental delicacies. At Tepi Laut, a Southeast Asian restaurant, enjoy a prawn, papaya and mango salad or claypot tofu with vegetables and steamed rice. The Coffee Terrace features international favourites and a variety of healthy options such as seasonal tropical fruits sourced within Sabah for breakfast. For an extra health kick, order a freshly squeezed orange, apple, pineapple or watermelon juice.
For more information, visit www.shangri-la.com/en/kotakinabalu/rasariaresort.