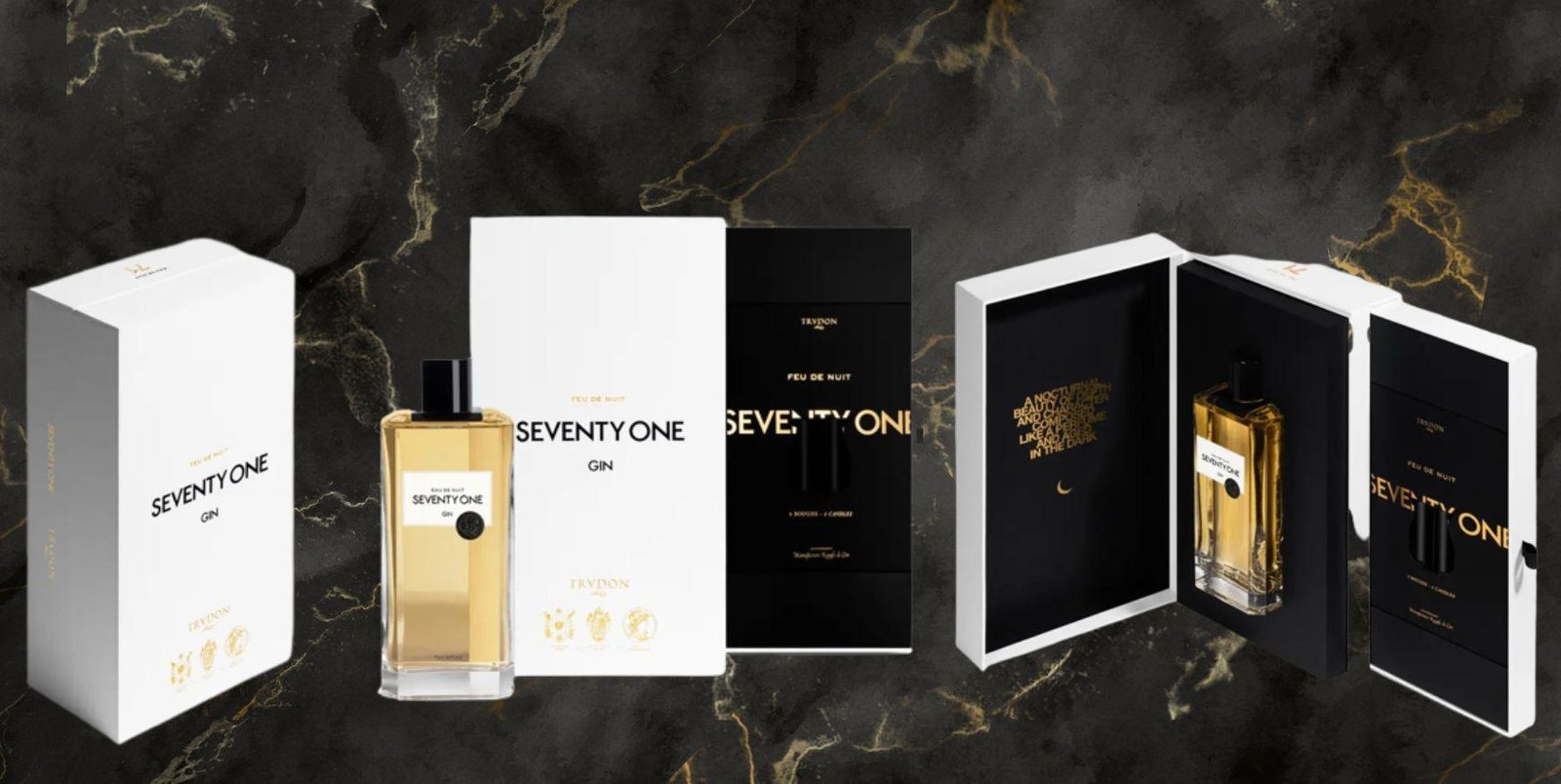 SEVENTY ONE GIN ANNOUNCES COLLABORATION WITH TRUDON FOR VALENTINE'S DAY
In relentless pursuit of the extraordinary, Seventy One gin ignites the never-ending night with the House of Trudon: iconic candle markers since 1643.
Award-winning and category defining ultra-premium gin, SEVENTY ONE announces a new partnership with TRUDON, candlemakers since 1643.
The two brands have come together ahead of Valentine's Day to curate the ultimate evening at home, pairing the unique and exceptional experience of SEVENTY ONE gin with the shadowy chiaroscuro of TRUDON hand-made taper candles, packed to gift in a beguiling coffret.
Launching on 1st February on SEVENTYONEGIN.com and into Selfridges on 7th February, FEU DE NUIT is an exclusive custom-made coffret featuring a 700ml bottle of SEVENTY ONE gin with a hidden drawer beneath that reveals 6 black Ernesto-scented tapers by TRUDON.
This exclusive gift box is an invitation to set the night on fire with a dark fusion of elegance and pleasure: from the crack of a TRUDON match against the candle's wick, to the clink of ice warmed by the sensual complexity of SEVENTY ONE's bright, amber-hued gin.
The nuanced scent of Ernesto features seductive notes of leather and tobacco which pairs exceptionally with the distinctively heady floral and intensely aromatic fragrance of SEVENTY ONE, owed to its top note of the exceptionally rare Queen of The Night cactus flower. 'I have long been fascinated by fire. For me, the golden glow of candlelight holds a hypnotic power, everything illuminated made more beautiful and mysterious.
As one of the oldest and most revered candlemakers in the world, Trudon shares my relentless passion for perfection and will ignite the nights of SEVENTY ONE for those who are also devoted to beauty and mystery.
SEVENTY ONE GIN Founder, Mert Alas
SEVENTY ONE GIN 'FEU DE NUIT' COFFRET – £199
Available from seventyonegin.com from 1st February and Selfridges from 7th February