Long a haven for international super yachts, Marigot Bay Marina on the eastern Caribbean island of Saint Lucia is anticipating a busy 2019/2020 season, with the number of visiting yachts expected to top previous seasons. "We have been working hard to increase awareness of the fantastic atmosphere and world-class facilities on offer at Marigot Bay Resort and Marina, and these efforts appear to be paying dividends," says Marigot Bay Marina Manager, Troy Blanchard.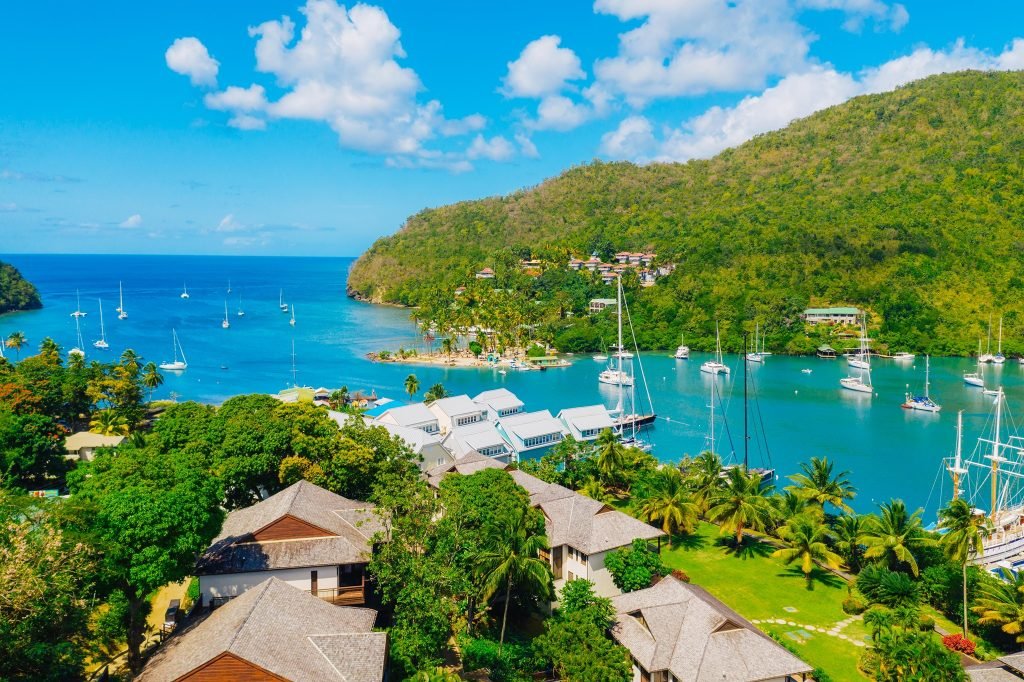 According to Blanchard, with Hurricanes Irma and Maria impacting the northern Caribbean in 2017, many super yachts headed further south visiting islands and marinas not normally on their charter itineraries. That year, Marigot Bay Marina saw a record number of visiting vessels, many of which were moored in the bay for the very first time.
"Once they saw the natural beauty of the bay and experienced our hospitality on the docks, many yacht captains and owners vowed they would return, and that has certainly been the case," he said. Between December 2018 and March 2019, Marigot Bay Marina welcomed 220 yachts per month varying in size from small sailing vessels to MY Naia, with her celebrity charter guests, at just under 250ft.
"MY Naia' is the largest yacht by volume and length that we have welcomed to the bay so far," Blanchard said, adding that continued outreach to the key yacht charter companies and recent familiarisation trips to the bay for major charter players is expected to see the number of larger yachts coming into Marigot Bay increase.
"We have always been popular with yacht captains and owners, but now we are on the radar of the large charter companies who are attracted to Marigot Bay Marina as the perfect place to start and finish charters because of the beauty of the bay, the personalised service on the docks, and the fantastic international flight connections Saint Lucia enjoys," he said.
Marigot Bay Marina provides an especially warm welcome to yachts over 80ft, who are met on arrival at the dock with a bucket of perfectly chilled Piton beers (the local lager), a large bouquet of tropical flowers and freshly baked cookies courtesy of Marigot Bay Resort's executive chef. This in addition to, among other benefits, the use of the five-star facilities at the adjacent Marigot Bay Resort and Spa, and Marina Village. "We are looking forward to the coming season and welcoming old friends as well as making new ones. We are confident this will be our best season ever," Blanchard said.
Further information