Celebrating its 25th anniversary in 2020, cycling holiday company Saddle Skedaddle has announced details of its new cycling holidays, with destinations including an eight-day guided adventure holiday in Jordan; a nine-day, coast to coast road cycling holiday in Italy; and a seven-day electric-mountain bike holiday in Croatia.
Last but not least is Saddle Skedaddle's brand new, 15-day guided cycling adventure holiday in Ethiopia.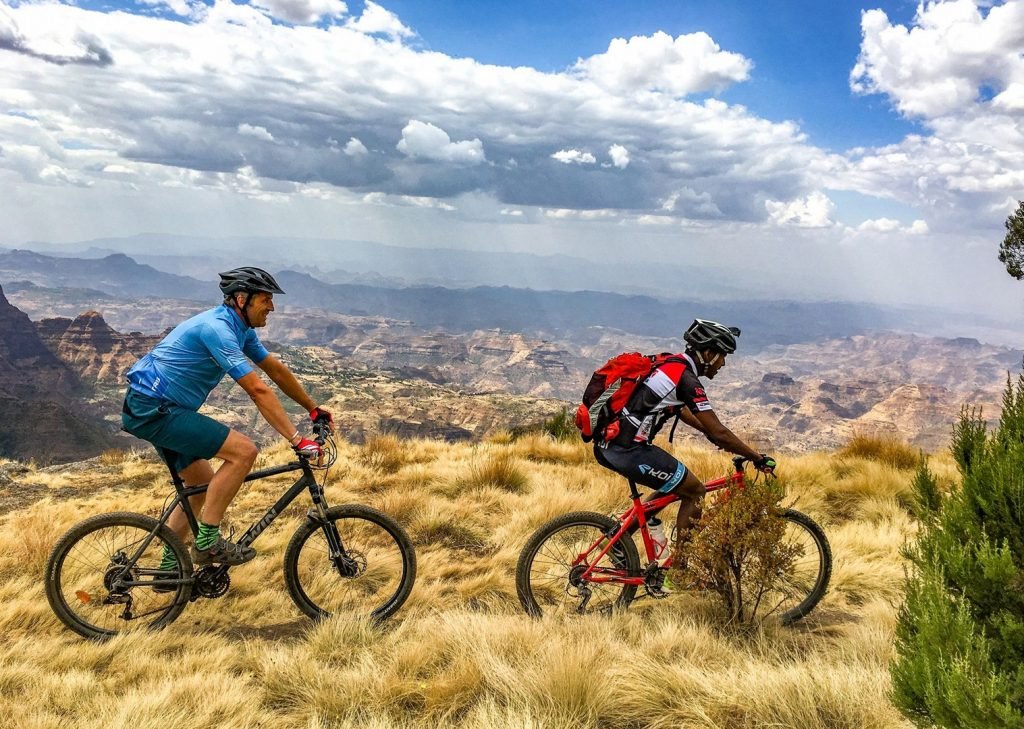 Beginning at the Blue Nile Falls near the city of Bahir Dar before heading to the country's former capital, Gondar, the riding continues into Simien Mountains National Park – one of Ethiopia's nine UNESCO World Heritage Sites – for a night spent camping under the stars. The bikes are put to one side for two days hiking through the National Park and the chance to see the country's famous Gelada Baboons. Back in the saddle, the route heads into the Tekeze Mountains before reaching the ancient city of Axum, which dates back to the 1st century A.D. Its many cultural highlights include The Church of Our Lady Mary of Zion, the Tombs of Kings Kaleb & Gebre Meskel, and the Queen of Sheeba's Palace. Cycling through the Tigra region of Ethiopia, characterised by its dry flat plains and towering rock outcrops, there is more stunning scenery to enjoy and local villages and markets to visit along the way.
The trip ends with a visit to one of Ethiopia's most important cultural landmarks, the town of Lalibela and its eleven medieval monolithic cave churches, which are a place of pilgrimage and devotion for many Christians. The ride is set for 12-26 September and 17-31 October 2020.
Head to the website for full details of all of Saddle Skedaddle's adventures.
Further information