Spice up your festive celebrations this year with three delicious rum cocktails with Suncamino Floral Rum, CUT SMOKED RUM and Spirited Union Spice & Sea Salt Rum
SUNCAMINO OLD FASHIONED
50ml Suncamino Floral Rum | 2 Splashes Bitters | 25ml Simple Syrup or Honey Simple Syrup
Pour all the ingredients in a shaker with ice. Shake vigorously for 20 seconds. Strain into glass with ice. Rub glass with orange zest & use as garnish.
Suncamino Floral Rum – Suncamino, the world's first floral rum, with Hibiscus, Honeybush and Orange Blossom. After ageing for up to 8 years in Barbados, Suncamino travels to South Africa and the blend is finished in the Cape Floral Kingdom, a world heritage site, where the natural floral extracts are added. Suncamino is then matured and bottled by hand. Suncamino does not contain sugar or colourants, and no filtration takes place in order to preserve as much of the natural flavours as possible.
Suncamino Floral Rum RRP: £28.99 for 50cl. ABV: 40%. Available from: 31DOVER
CUT SMOKED RUM – Chocolate Espresso Martini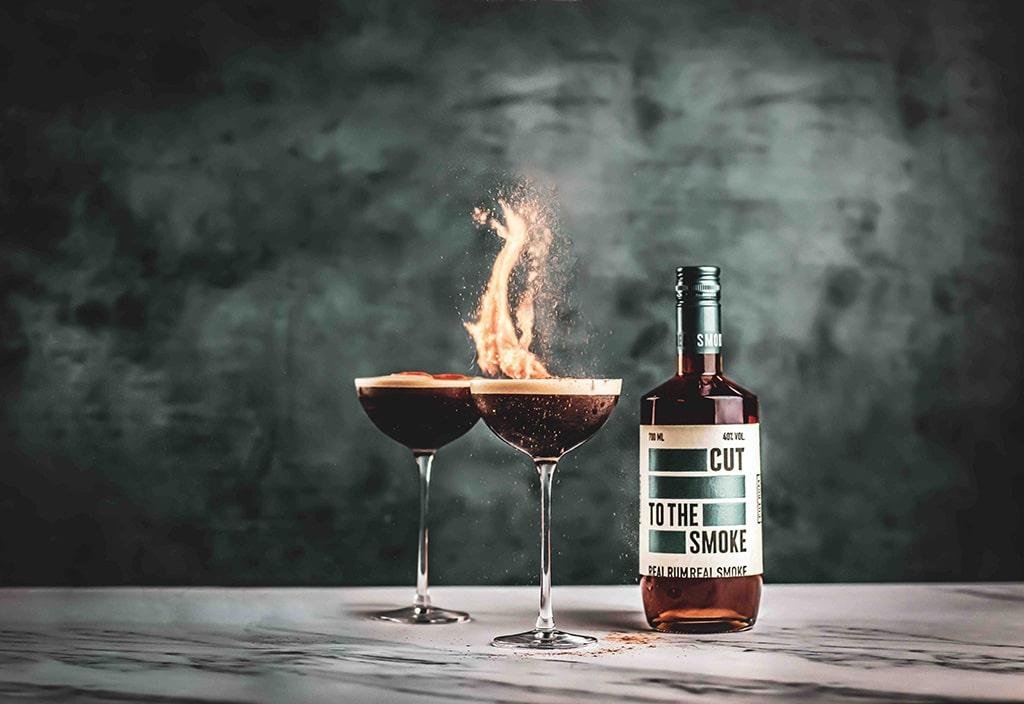 50ml CUT SMOKED RUM | 10ml Dry Curacao | 15ml Creme De Cacao | 10ml Salted Caramel Syrup | 50ml Espresso
Shake all ingredients and strain in to a coupe glass.
CUT SMOKED RUM – The first smoked rum in the UK. A naturally smoked infusion of 3 year old Jamaican Rum aged to perfection. CUT SMOKED RUM is blended with Arabica coffee beans, oak chip smoke and tobacco.
The CUT RUM range is made with award winning, aged rums from The Worthy Park Estate in Jamaica and hand-crafted rums from the island of Trinidad. CUT RUMS are blended with 100% natural spices and ingredients to create a smooth, well balanced Spiced Rum, an intense Smoked Rum and a 75% Overproof Rum.
CUT SMOKED RUM RRP: £23.50. ABV: 40%. Available from Amazon and Master of Malt
SPIRITED UNION RUM SPICE & SEA SALT – On The Rocks 
60ml Spirited Union Rum Spice & Sea Salt
Poured over ice.
Spirited Union Spice & Sea Salt Rum – Spirited Union is an independent pioneering rum company and distillery producing exceptional botanical infused rums, creating a new flavour driven category for rum. Spirited Union Spice & Sea Salt Rum is a smooth cask-aged Barbados rum infused with five delicate spices, including Guatemalan cardamom, Madagascan cloves and vanilla for a sweet spice aroma. Peruvian cacao adds a deep richness and moreish honey-nut finish. To enhance both the taste and flavour, the rum is infused with a pinch of Añana sea salt. Its great purity and high mineral content ensure it perfectly complements the rich flavours of the rum.
Spirited Union Rum Spice & Sea Salt RRP: £29.95 for 70cl. ABV: 38%. Available from: 31DOVER, Amazon, and Spirited Union