We've listed out some of our favourite destinations for you and your loved one, from a romantic weekend away to intimate getaways.  Whisk your other half away for a romantic escape and enjoy some quality time together this year. 
Jade Mountain, St. Lucia 
Nestling on the south-western Caribbean coastline is the sanctuary Jade Mountain Resort on St. Lucia. With its cornucopia of organic architecture, this mesmerising resort highlights the beauty of its surrounding. The resort's strategically placed infinity pools and rooms connected by bridges, makings one feel at one with nature. The resort's offers a fantastic range of facilities suitable for anyone one with a taste for adventure. These facilities include PADi 5* scuba centre, water sports with kayaking centre, 12 miles of private biking and hiking trails with mountain bike rental and sailing yacht. 
Kickback at with your loved one and prepare for some serious stargazing at Jade Mountain, St. Lucia.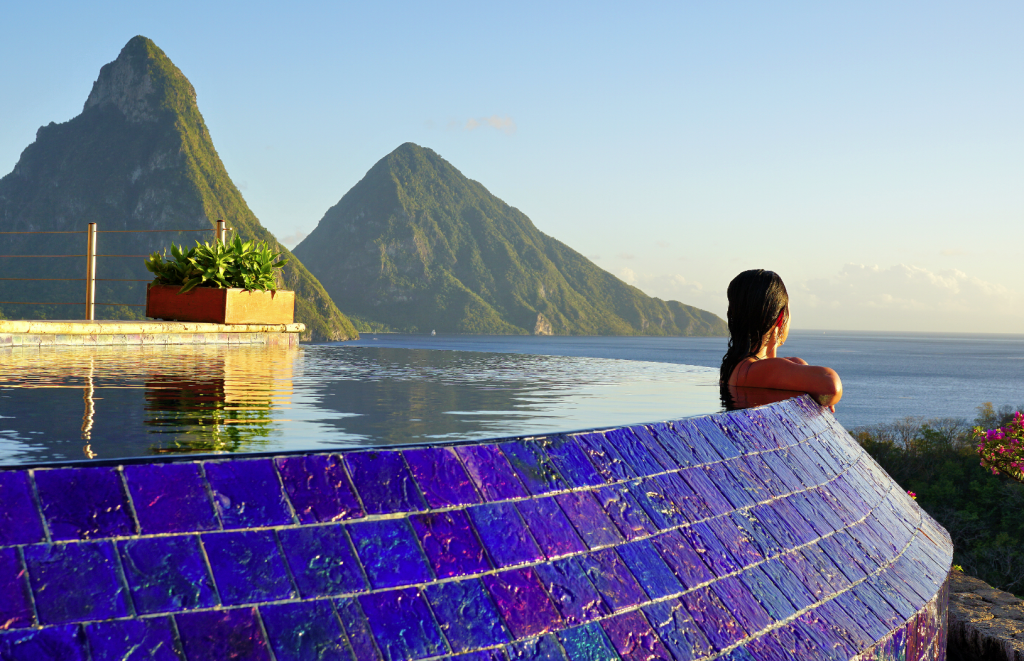 For more information visit: https://www.jademountain.com/ 
Rendezvous, The Place of Stolen Time 
Discover stolen moments with your other half and be surrounded by exotic tropical gardens.  Set on two miles of white powdery sand at the edge of the Caribbean Sea, Rendezvous, The Place of Stolen is an intimate boutique where two people can be alone, and the only clock-watchers are the sun and the stars. Whether you're looking for a quiet retreat or an exotic escape, Rendezvous, can arrange everything beforehand, through their "Stolen Time" specialists. 
Discover Rendezvous the place of stolen time, the perfect choice for couples looking to steal some precious time together. 
For more information visit: https://www.theromanticholiday.com/ 
Nihi Sumba Island 
Designed to make you feel transported, Nihi Sumba Island is a tropical luxe ideal for honeymooners. This award-winning luxury resort is set on a deserted stretch of private, gold-sand beach and offers its guest a wide range of ocean-based activities.  The Nihi Sumba building reflects the unique tribal culture on the island and Sumbanese architecture with traditional grass-thatched Menara roofs (sombrero-shaped), teak wood and local artworks.  
Lounge outside in their gorgeous infinity pool and experience a new way of living.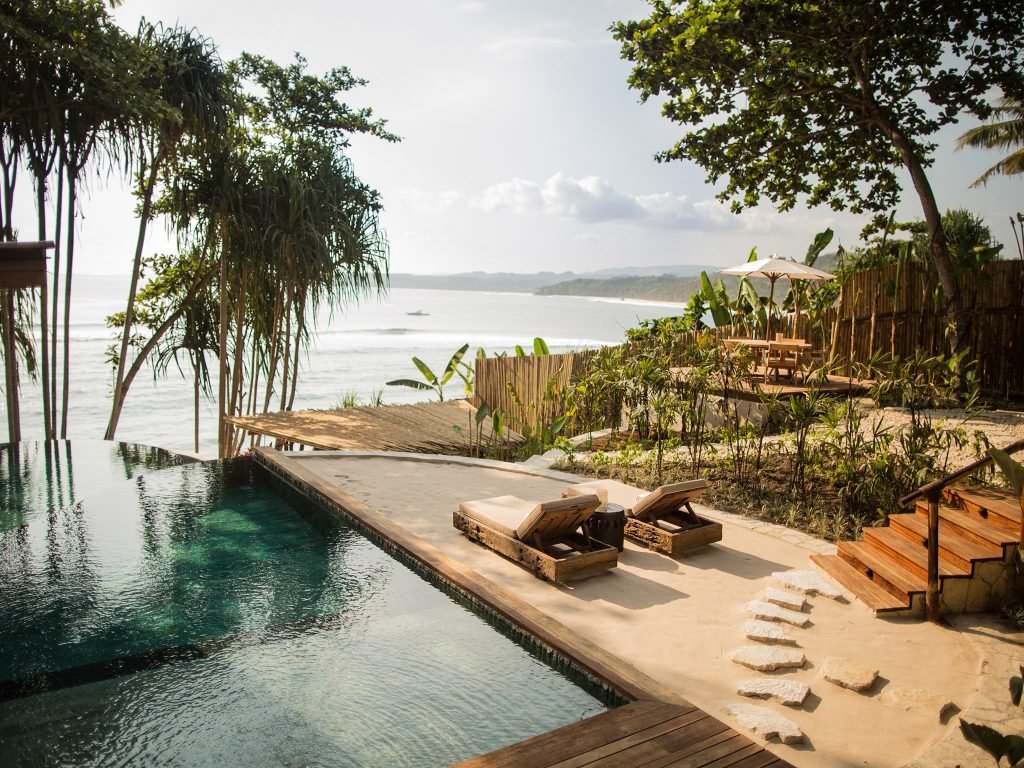 For more information visit: https://nihi.com/
Jalakara, Andaman Islands 
In the glistening blue waters of the Bay of Bengal, lies Jalakara, a tropical eco-chic paradise hideaway. An architecturally stunning 'villa-hotel' fringed with powder white sand and surrounded with a heavenly view of a never-ending canopy of tall trees. 
The beautifully designed boutique resort offers relaxing treatments, and enables its guests to dive and snorkel in some of the best spots on the island – namely, Elephant beach, Turtle Beach and Nemo Reef. A huge plus is the resort's ozone infinity pool, without a doubt its most striking feature. The beautiful infinity pools are the ideal spot to rest and sunbathe as well as take a cooling dip when needed.  
Jalakara is an extra special choice for travellers who would love a tropical escape. 
For more information visit: https://www.jalakara.info/ 
For more lifestyle stories follow The Luxury Report.