Despite a challenging year, Seychelles continues to shine as a beacon for global travel, says Sherin Francis, CEO of Seychelles Tourism Board
Seychelles has been attracting travellers to its sparkling shores for many decades and is widely regarded as of one of the most desirable destinations on the planet. It is renowned for its stunning beaches, incredible biodiversity and is a truly special place to come and unwind.
We like to think that everyone will visit Seychelles at least once in their life. However, it was only early last year that Seychelles was weighing up whether its infrastructure and ecology could cope with the growing number of visitors! The tourism sector has grown significantly over the past five years – with an average annual increase of 11%. But it has now been seriously affected by the Covid-19 pandemic. Isolation, quarantine and social distancing were all foreign concepts until the virus arrived – the crisis has not only underlined the fragility of the global economy, but just how fragile the human race is.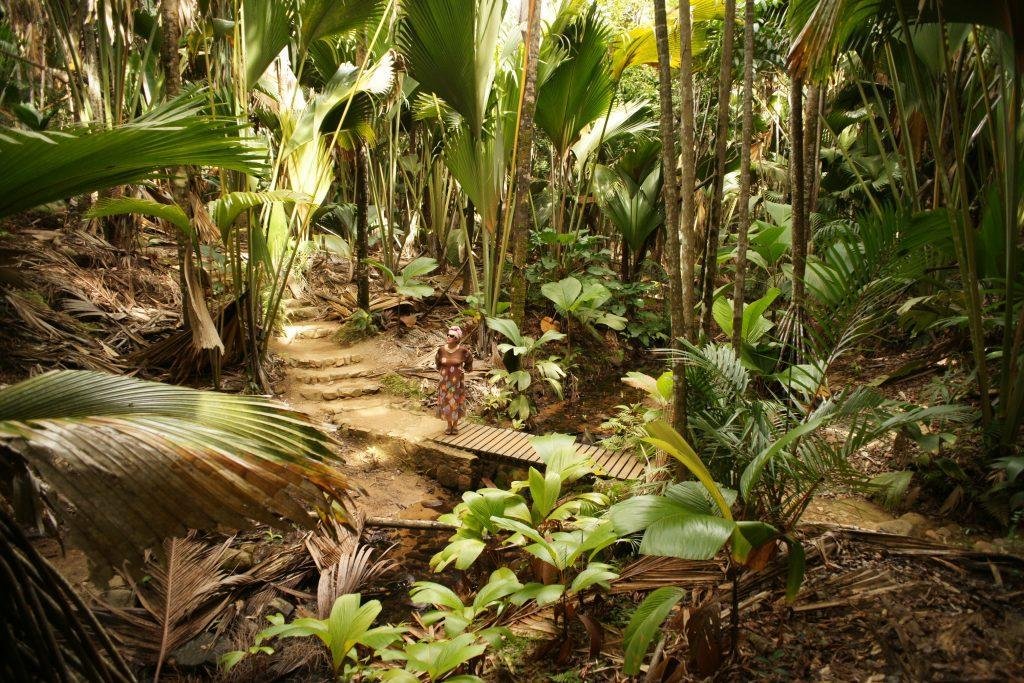 Safe haven  
Seychelles is once again open to international travel. The government is ensuring that all the protocols necessary to keep the pandemic at bay are in place. Although, visitors from selected countries had been allowed entry to Seychelles since August 2020, so our tourist infrastructure is well accustomed to the changing circumstances.
To ensure a safe vacation, there are a few things to consider before you arrive. To begin with, all visitors are subject to a negative PCR test taken 72 hours before travel to Seychelles.
All the current information and updates on entry procedures, permitted countries etc. can be obtained from the Seychelles Travel Advisory. The information may be revised periodically based on the guidance of the Public Health Authority and decisions taken by the government of Seychelles. All measures are subject to change without prior notice.
Due to its extreme isolation working in its favour, it is a great blessing for Seychelles to be one of the low-risk countries for Covid-19. It is always important to acknowledge the positives and opportunities that emerge from a crisis. The pandemic has allowed us to redirect our focus, to be more innovative and ensure that we remain among the world's most popular destinations.
A melting pot of cultures 
Throughout Seychelles' history, this 115-island archipelago has been inhabited by French and British settlers, African slaves, as well as Chinese and Indian traders. There is a Seychellois culture that defines all Seychellois, but within that, there are also a host of different traditions which have helped to shape the islands, each one adding its own story to our collective cultural identity. Our heritage is very much coloured by the languages, customs and practices introduced from other countries of origin.
Culture is something to preserve for generations to come and it is up to each individual to act as a cultural ambassador. When visitors travel to Seychelles, they are travelling to experience the places, artefacts and activities that reflect the stories and represent the people of past and present.
As a result of being enriched by many continents, Seychelles is often referred to as a melting pot of cultures. The different races which make up the island nation not only brought their own customs and values, but also their faith and beliefs.
Seychelles is one of the very few places on Earth where harmony is a way of life – this is a major attraction, and something most people want to experience. It is one of the many reasons I believe people visit Seychelles.  
So much to explore
When people think of these islands, they most definitely immediately think of the beaches – but there is much more to the islands! Seychelles is a haven of incredible experiences. With its safe and pristine environment, it is just the place to treat your family to a once-in-a-lifetime vacation. The islands are not only a playground for those in love with the ocean, but also a dream destination for sailors, divers and fisherman. The spectacular Beau Vallon beach is home to a number of watersports and makes for a perfect activity-packed day by the sea; a wonderful way to explore the ocean and the coastline's nooks and crannies. 
As a melting pot of traditions from all over the world, Seychelles offers so much for visitors to enjoy, from its national heritage monuments, museums and natural wonders, to the diversity of its arts and other cultural activities – Seychelles is just waiting to be discovered, and there is something for everyone.
The many cultural influences are reflected in Seychellois cuisine, which is all about the fresh seafood. From traditional dishes passed down through the generations, to incredible fine dining, a visit to Seychelles is a true journey of the senses.
And we are just as proud of the superb accommodation that visitors will choose from when they book their trip. A host of elegant hotels, comfortable apartments, luxurious resorts and authentic guesthouses can cater to all. They are also ideal for incentive trips and business-oriented travel.
So, whatever your taste or budget, you will benefit from a modern infrastructure, amenities and great entertainment options all in one idyllic setting. Whether you are a solo traveller, a couple, or a family, Seychelles is ready to welcome you with open arms.
Further information