Francis Sultana's new furniture collection harnesses the beauty of nature
Since he was a young boy growing up on Gozo, the small island off Malta, the palm tree has entranced Francis Sultana. Known the world over as a symbol of tropical landscapes and exotic holidays in far-flung locations, the palm tree is mentioned throughout history for its economic power and adaptability with countless references in both the bible and the quran. A symbol of victory, peace and fertility, it is a design motif that has stuck with Francis throughout his career.
Francis's first ever furniture commission was to create a console for the Palm Room at Spencer House in London. With its splash of evergreen fronds and its tall un-branched stem, the palm tree has inspired Francis for many years and across multiple collections: textured wood, fringed detailing and tall bold structures have all inspired tables, lamps, desks and daybeds. Francis has recreated palm tree detailing in patinated bronze and carved oak. He has incorporated the tree's raw materials such as palm wood and raffia across furniture, textiles and upholstery.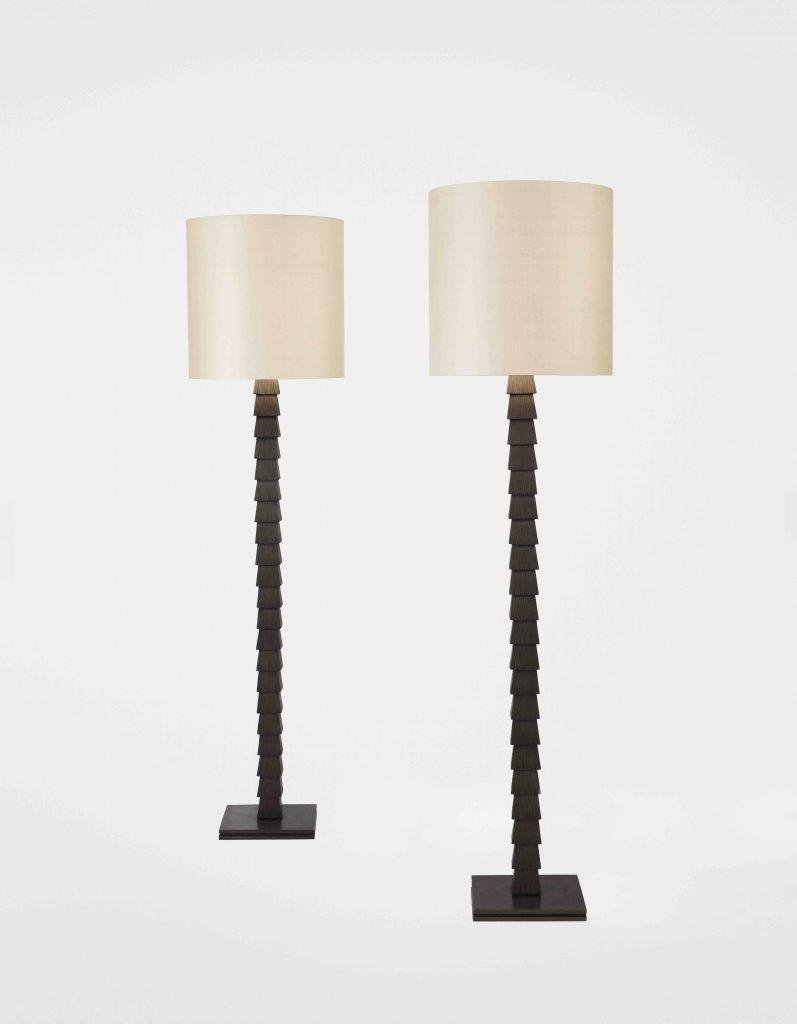 From Lulu, one of Francis's most celebrated collections, with its nod to the beaches of Mustique with its fringed bronze lamps and stools, to Francis's most recent Marie-Francois collection, with its exquisite detailing of palm fronds recreated in an undulation of bronze across the legs of tables, desks and beds, the palm tree will always continue to inspire.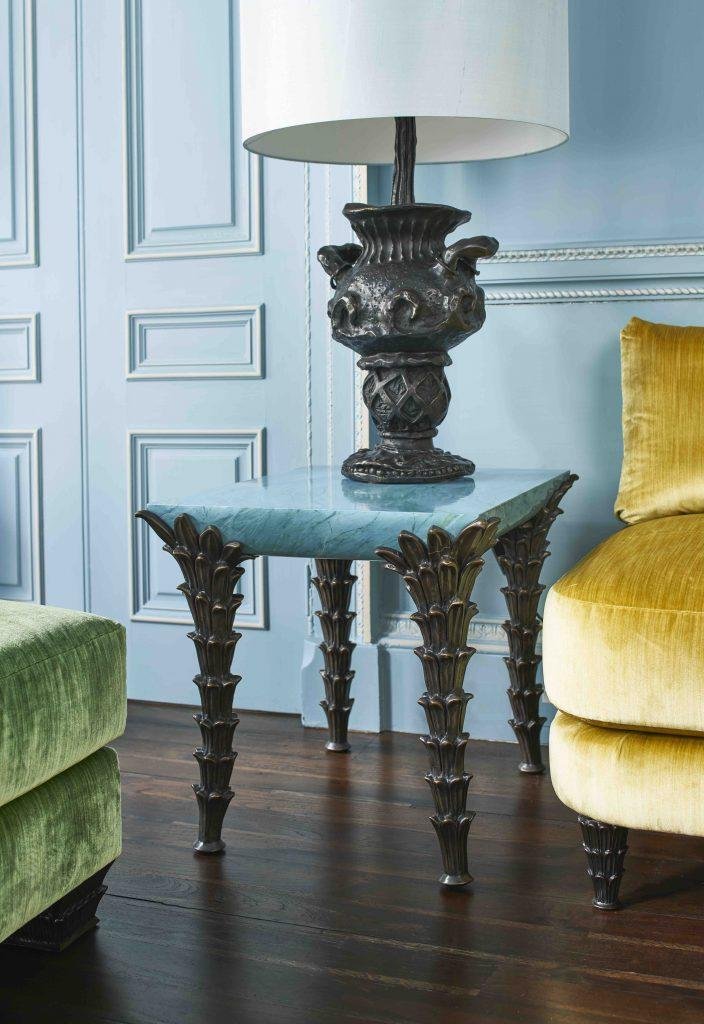 "I remember the palm trees outside my mother's house when I was very little. Their majestic stature, soaring above me, seemed even then to be almost regal. When I began to travel around the world, the palm tree seemed to follow me – from the classic interior of Spencer House in the heart of London to the exotic destinations where I am lucky to now work, it's been a constant in my life. As Elizabethan poet Sir Philip Sidney said "it is the nature of the strong heart, that like the palm tree, it strives ever upwards."
Further information
Instagram: francis_sultana