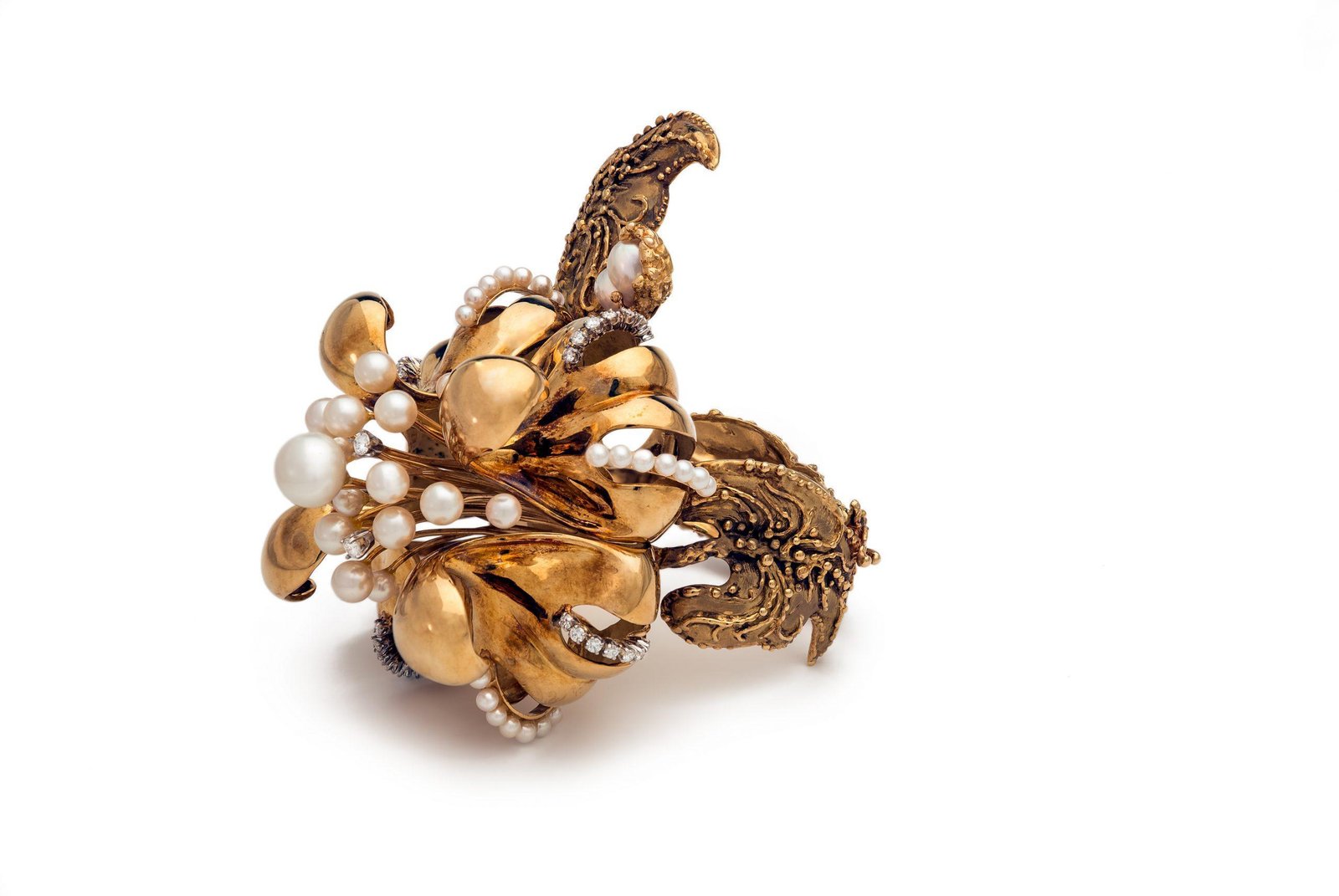 The zeitgeist of the '60s and '70s burns bright in this fantastic jewellery exhibition at the Schmuckmuseum Pforzheim, in cooperation with the Cincinnati Art Museum
Simply put, the jewellery of the 1960s and '70s was revolutionary. If the 1950s were demure and restrained, the '60s became an era of youthful rebellion and radical cultural change – and a new style of jewellery was part of that zeitgeist. Rock 'n' roll, the Vietnam War, the civil rights movements, hallucinogenic drugs and free love are all associated with these tumultuous decades. From space-age plastic hoop earrings to the hippies' beaded necklaces, jewellery expressed individuality, nonconformity and the aesthetic, political, and intellectual values of the individual.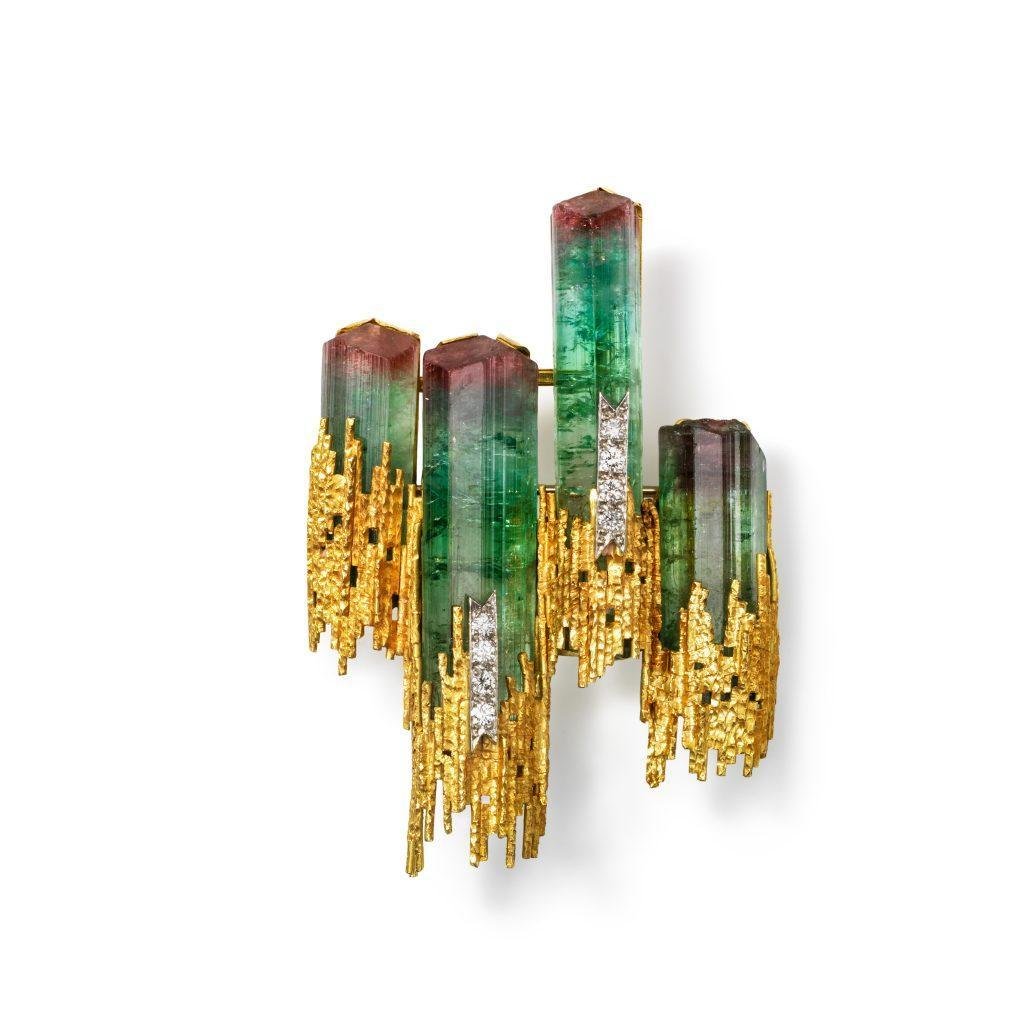 "The jewellery gallerist Kimberly Klosterman from Cincinnati had the idea of making an exhibition out of it several years ago. When she paid a visit to Pforzheim's Jewellery Museum, I was immediately enthusiastic," recalls museum director Cornelie Holzach. "I am very happy that the Cincinnati Art Museum has taken the initiative for a travelling exhibition." 
After the DIVA in Antwerp, Pforzheim is the second museum in Europe to show these magnificent creations before they travel back to the USA.
The times were a changin'
Beyond this expressive, inexpensive jewellery that was available to all, fine jewellery also embraced the mood of the times. Young jewellery designers no longer wanted simply to create demure baubles that accessorised current fashions. They thought of themselves as artists first, jewellers second, approaching their work as any painter or sculptor. They worked in gold, focusing on organic forms, favouring abstract shapes, and concepts related to space-age trends. They incorporated unconventional materials and were unrivalled in the texture and scale they brought to their designs.
Drawn from one of the most important private collections in the world, assembled by local Cincinnatian Kimberly Klosterman, this exhibition features the work of an international set of independent jewellers as well as major houses. The jewellery designers and makers of the 1960s and '70s were uncompromising in their vision. They took jewellery to a new level of artistry that paralleled the radical changes in society during these decades.
Further information
The exhibition is now running until 27 June 2021
www.schmuckmuseum.de