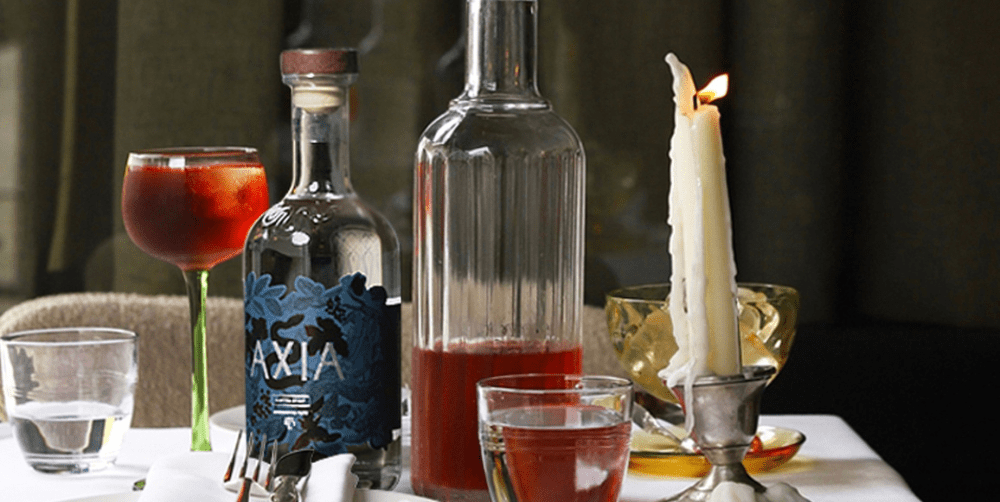 — TWIST THE RULES THIS NEGRONI WEEK WITH AXIA SPIRIT — 
Celebrate Negroni Week from 18th to 24th September with Axia, a first of its kind, extra-dry and refreshing mastiha spirit. A unique addition to the white spirits category, Axia is the perfect alternative gin to elevate your classic negroni.
Pronounced Mas – teek – ah, it is a spirit distilled from the resin of the Mastiha tree, found on the Greek island of Chios. Axia is a versatile spirit with an authentic flavour profile with vibrant citrus and vegetal notes. Axia is delicious served neat, on the rocks or in popular cocktails such as the negroni.
— THE TOP LONDON DESTINATION FOR AN AXIA NEGRONI — 
Negroily at zēphyr, Notting Hill
Brought to you by the team behind London's Pachamama and Chicama. zēphyr's named after the Greek god of the West wind, 'a soft gentle breeze. A casual dining affair inspired by Grecian culture with a late-night bar downstairs.
Negroily: Axia Greek
Mastiha | Gin | Vermouth | Bitters | Amàrico | Olive Oil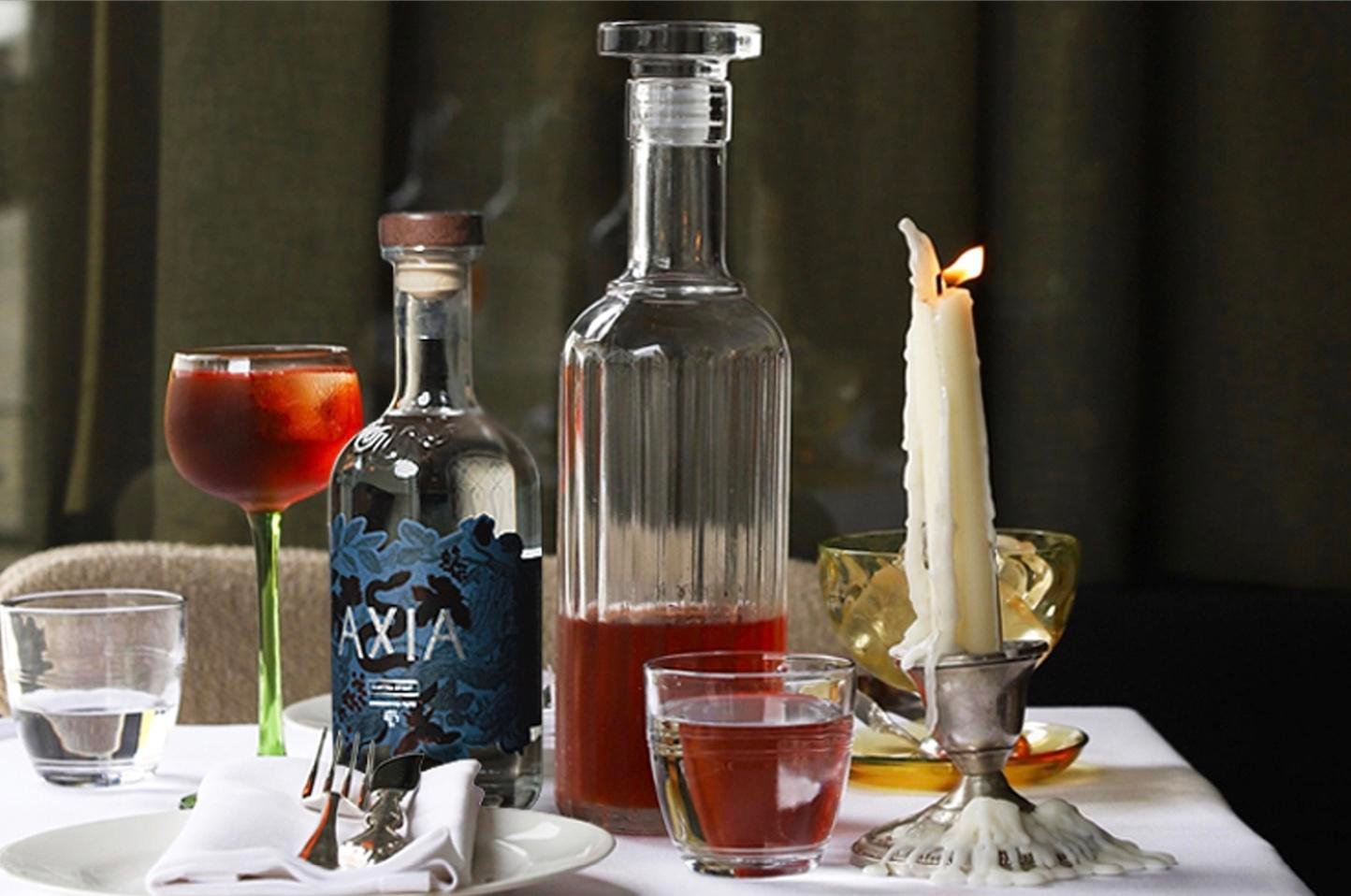 — AXIA WHITE NEGRONI — 
If you would rather make an Axia Negroni at home, follow this simple recipe:
30ml Axia | 30ml Gentian Liqueur (Suze or Salers) | 30ml Dry Vermouth
Stir ingredients and serve over ice cubes. Garnish with a lemon twist.
— PRODUCTION —
Axia is a premium spirit, expertly crafted and distilled from the aromatic resin of the mastic tree. For generations, the resin from the mastic tree has been harvested just once a year. One mastic tree produces resin for over 70 years. The sap is milked and left to dry in the wind, forming crystals which are then blended with alcohol and twice distilled in a process that fuses traditional distillation in hand-crafted copper stills with Master Distiller Maroussa Tschaki's cutting-edge science. The result is a premium, extra dry and unsweetened white spirit.
— TASTING NOTES — 
Nose: An immediate pure and distinctive mastiha aroma along with the sweet and floral notes of pink rose.
Taste: The crisp, resinous flavour of Mediterranean cypress with notes of rose, citrus, and bergamot.
Mouthfeel: A soothing roundness of bergamot delivering a soft and velvety mouthfeel.
— STOCKISTS & RRP —
RRP: £31.95 ABV: 40%. Available to purchase from: Amazon, Master of Malt and The Whisky Exchange