Firelli launches first global Italian hot sauce
Firelli today launches its exciting all-natural Italian hot sauce from Parma, Italy. Launching in the UK on Amazon, Firelli is a delicious artisan hot sauce, hand-crafted from natural ingredients in Parma, including Calabrian Chilli Peppers, Roasted Red Peppers, Porcini Mushrooms, Balsamic Vinegar and a touch of Italian Sea Salt. Firelli is a healthier alternative to chilli oil on pizza and is also delicious on pasta, eggs, salads and even in a Bloody Mary. Firelli Hot Sauce is medium spiced, not overwhelmingly hot, but rich, rounded and spicy to give a delicious kick to your food. Firelli Hot Sauce has a Scoville unit rating, on the chilli pepper scale, of between 1,000 – 2,000. 
Luca Zucatto, Firelli Producer based in Parma, says: "Firelli stands out from the crowd of other hot sauces that are too spicy or too vinegary and fills a gap in the market for an all-natural Italian hot sauce. We decided to launch Firelli because the chilli sauce and the pizza occasion are both growing globally and becoming more premium. There is also an increased demand for all-natural products and exportable Italian cuisine. Firelli makes pizza taste unforgettable and acts as a healthier replacement to chilli oil – just a few dashes will give a spicy kick and liven up your pizza!"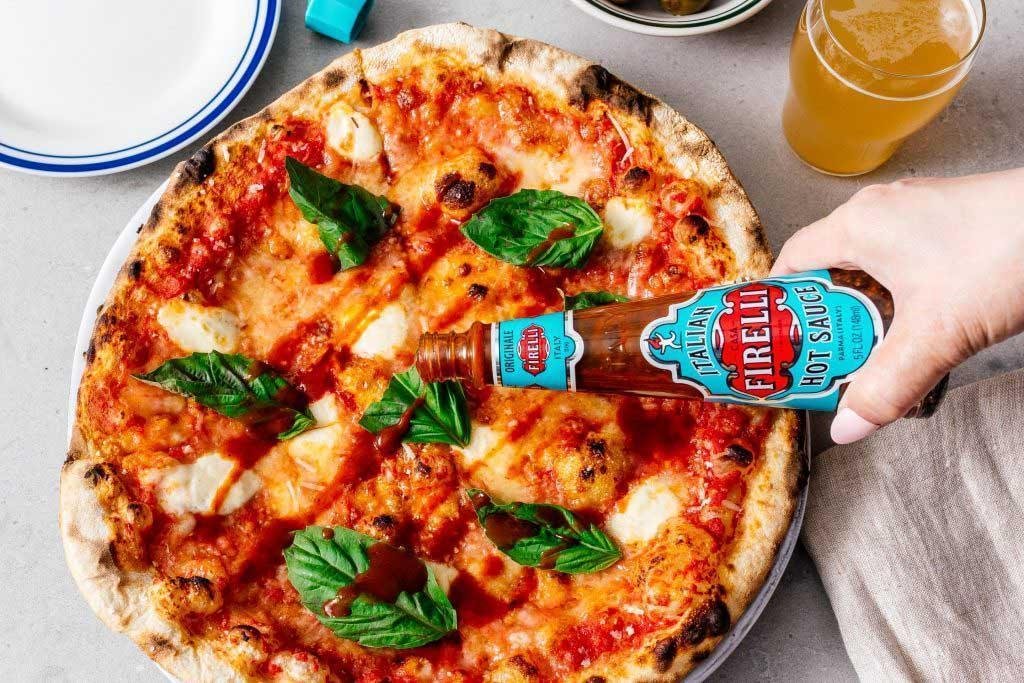 Firelli Hot Sauce is beautifully packaged in an iconic cone-shaped glass bottle, with a stunning blue cap and is designed to replicate a vintage Italian fire extinguisher. The bottle design includes the icon "Ash," symbolising a character with a hot head.
All natural Firelli Hot Sauce is low calorie, gluten free and vegan. Firelli is also low in sodium (40mg per 5ml) and free from cholesterol, fat and GMOs. Firelli is suitable for any diet including Keto, Paleo, low and no carbs. Firelli is best stored in a cool dark place and refrigerated after opening.
You can watch a video on Firelli here.
Firelli RRP: £3.95 for 148ml or £23.99 for a case of 6 x 148ml bottles
Available from: Amazon
Further information
Instagram: @firelli
Twitter: @FirelliHotSauce
Facebook: @Firellihotsauce