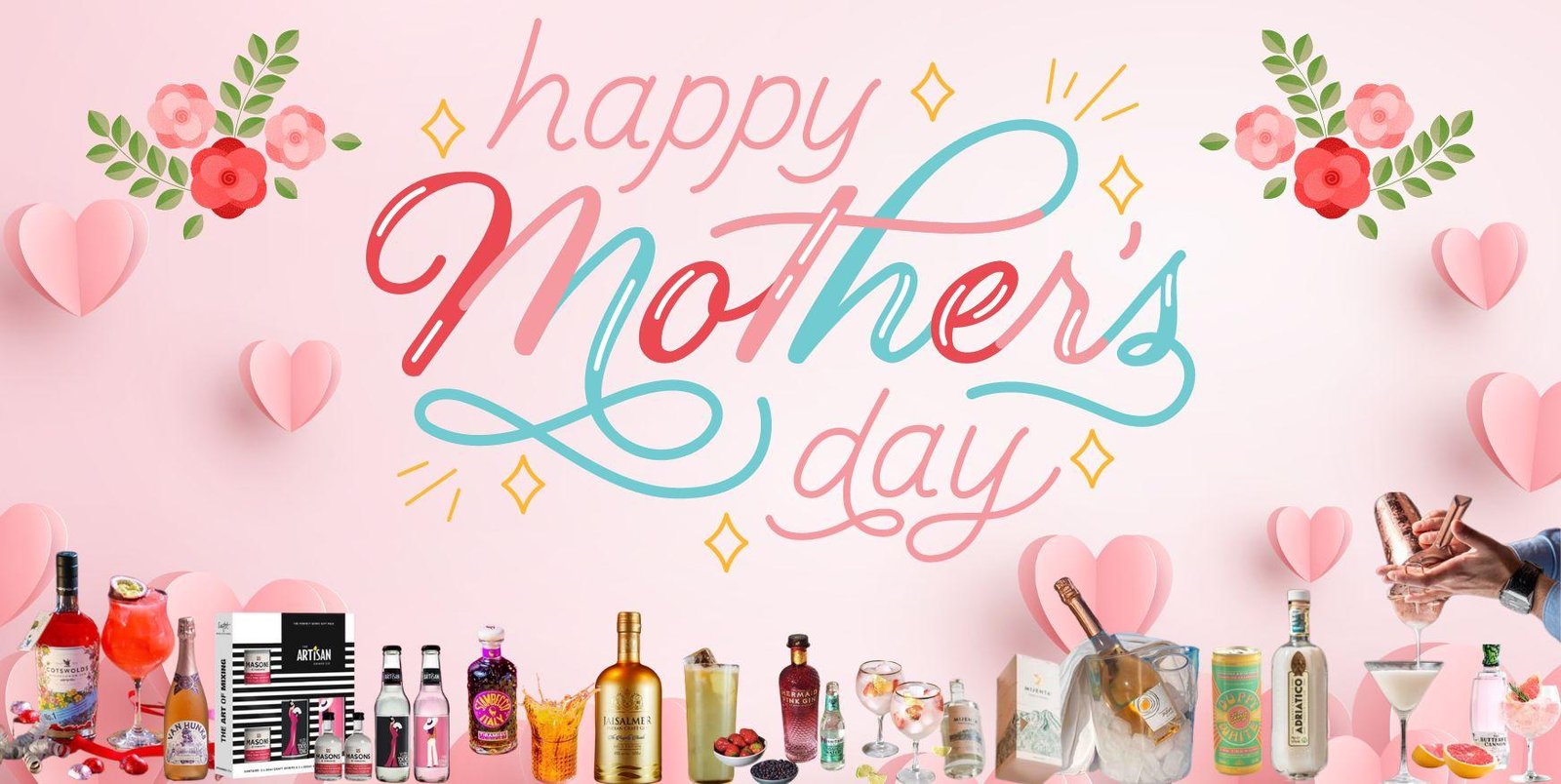 Mother's Day Drinks Gift For Her – Sunday 19th March
Need gifting inspiration for Mother's Day? Look no further than our ultimate drinks gift guide ranging from £14 to £55, there's something to suit every budget.
MIJENTA BLANCO TEQUILA – £54.99
Mijenta Tequila is the world's first and only B Corp tequila. Mijenta Blanco Tequila is an artisanal small batch Tequila from the highlands of Jalisco, made with 100% agave and the best possible materials embracing traditional methods resulting in a complex tequila with a silky long finish. Mijenta Tequila was completely carbon neutral in 2021, offsetting 706T of CO2 (equivalent to planting 60,000 trees) through the Forest Protection Project in Chiapas, Mexico. Mijenta Tequila also supports The Ocean Foundation – the only community foundation for the ocean, working to reverse the trend of destruction of ocean environments around the world. Best enjoyed in a Paloma or Margarita.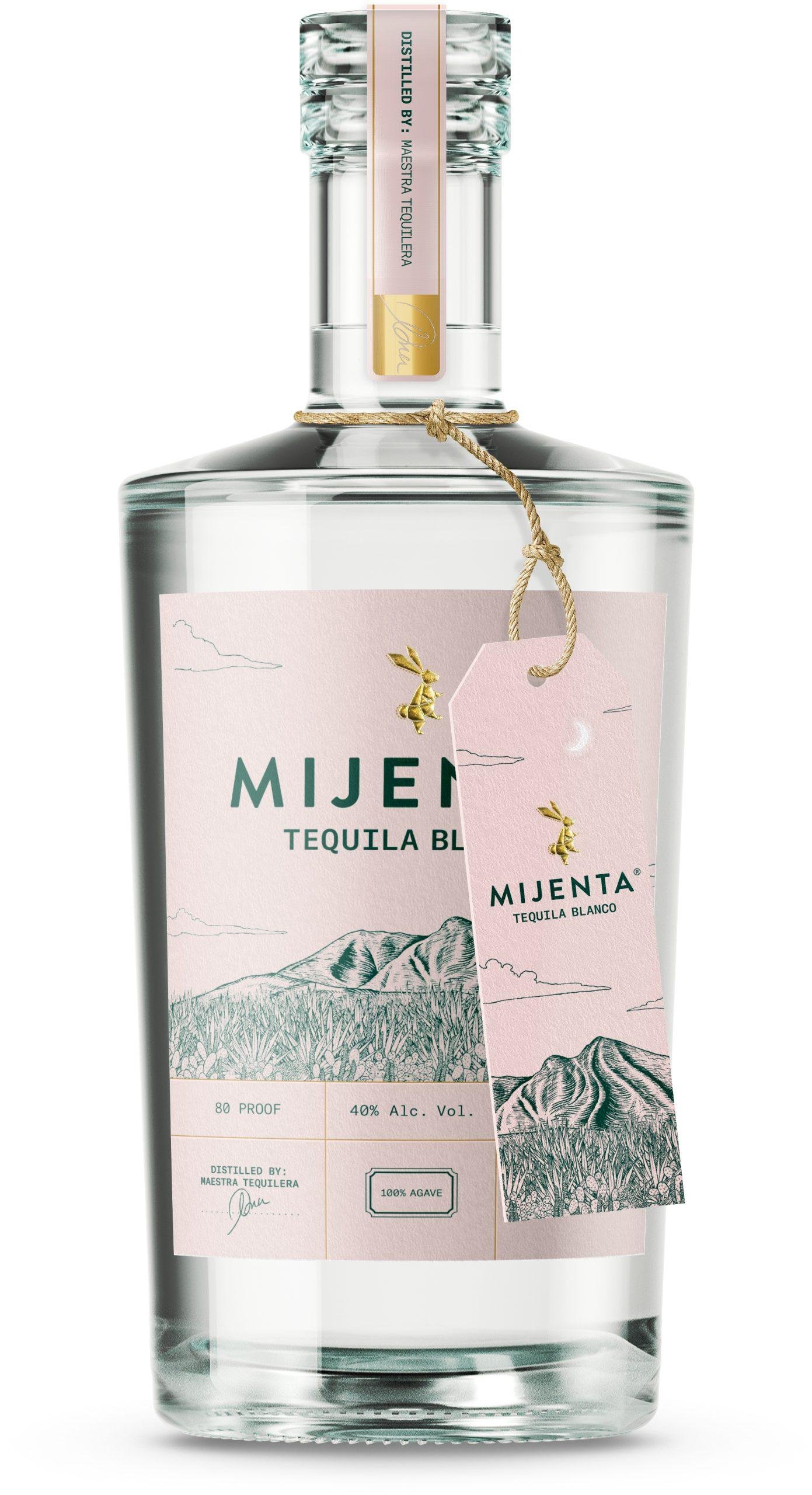 RRP: From £54.99 for 70cl. ABV: 40%. Available from: Selfridges, Master of Malt, Amazon and shopmijenta.co.uk
JAISALMER GOLD INDIAN CRAFT GIN – £39.99
Jaisalmer Gin have recently launched their second gin in the range, Jaisalmer Gold Indian Craft Gin,
Jaisalmer Gold Indian Craft Gin is produced in the foothills of the Himalayas and is infused with 18 handpicked botanicals, of which 14 have been sourced from India. The liquid is then enhanced by Gold filtration to produce Jaisalmer Gold Indian Craft Gin. This unique production process occurs wherein the Gin slowly passes through a filter made of intertwined golden silk filament, enriching the Gin with gold ions and providing a clean and smooth tasting experience and balanced taste.
RRP: £39.99 for 500ml. ABV: 43%. Available from: Drink Supermarket
MERMAID PINK GIN – £38.80
Hand crafted on the Isle of Wight, Mermaid Gin uses ten locally foraged and sustainably sourced botanicals which are multi-distilled to deliver a smooth, clean and fresh delivery. Aromatic and refreshing, Mermaid Pink Gin infuses the flavour of fresh, wonky, local Isle of Wight strawberries with the smooth yet complex taste of the award-winning Mermaid Gin, with a blend of lemon zest, grains of paradise and fragrant rock samphire.
RRP: £38.80 for 70cl. ABV: 38%. Available from: John Lewis ,Tesco, Amazon, Majestic, Harvey Nichols, Isle of Wight Distillery, Master of Malt, Drink Supermarket and Spirits Kiosk
COTSWOLDS NO.1 WILDFLOWER GIN – £34.95
Cotswolds No.1 Wildflower Gin is a blend of cornflowers, lavender, orange and rhubarb root, layered over a classic London Dry gin. Inspired by the wildflowers growing in the 'Glorious Grasslands' of the Cotswolds, a designated Area of Outstanding Natural Beauty, the No. 1 Wildflower Gin has been created by marrying premium botanical essences with the gin distilling and blending skills of the Cotswolds Distillery team.
RRP: £34.95 for 70cl. ABV: 41.7%. Available from: Cotswolds Distillery, Amazon, Majestic, Ocado, and Master of Malt
THE BUTTERFLY CANNON ROSA TEQUILA – £33
The Butterfly Cannon Rosa Tequila is a new approach to tequila – the super premium tequila is made from 100% agave and is produced in Mexico's most awarded distillery, Destiladora del Valle de Tequila. The Butterfly Cannon Tequila takes its name from the migration of butterflies from the US to Mexico. 7-8 year old agave is harvested by hand and then the Silver tequila is combined with pink grapefruit and grapefruit distillate before filtration and bottling. 
RRP: £33 for a 50cl bottle. ABV: 40%. Available from: Amazon, The Bottle Club, Spirits Kiosk and Master of Malt
ADRIATICO BIANCO AMARETTO – £28.99
An alternative to traditional amaretto made from crushed white almonds, which are chopped and soaked, resulting in a silky liqueur with notes of vanilla. ADRIATICO Bianco Amaretto is vegan friendly and best enjoyed in an ADRIATICO Almond Margarita, ADRIATICO Bianco Sour or neat over ice with a slice of lemon. 
RRP: £28.99 for 70cl. ABV 16%. Available from:  Amazon, Harvey Nichols, The Whisky Exchange , Master of Malt, The Drinks Shop and Eataly 
DOMAINE DU MÉTÉORE LE CRATÉRE SPARKLING ROSÉ – £28
Meteoric wine producer, Domaine du Météore has expanded its range with a new organic Sparkling Rosé Wine, Le Cratère. Le Cratère is an organic 'methode champenoise' sparkling rosé wine made in limited quantities (970 bottles) from Syrah grapes, which are all grown inside the 200-metre-wide meteorite crater from which Domaine du Météore takes its name. Over ten thousand years ago a meteorite struck a hillside in Southern France and helped form, Le Cratère, a cosmic wine from another dimension. Domaine du Météore has partnered with Birding Languedoc who have given their advice on the design of the wooden gift cartons for Le Cratère, making sure they can be upcycled as bird boxes to encourage nesting. Domaine du Météore donates a proportion of the Le Cratère wine sales to this non-profit organisation.
RRP: £28. £33 a bottle with wooden bird box. £168 for case of 6. ABV:13%. UK delivery: £5.00. Available from: Domaine du Météore
STAMBECCO TIRAMISU LIQUEUR – £24.99
Stambecco Tiramisu has a delicious flavour of mascarpone, amaretti biscuits, cocoa and coffee. Master Distillers, Beppe Ronco and Denis Muni have created this liqueur in honour of Tiramisu, the traditional Italian dessert, known and loved around the world. The word Tiramisu translates as "Cheer you up!". Stambecco Tiramisu is made with 100% natural ingredients including Espresso coffee extracts from local suppliers in the Torino area, which is known as the capital of Italian coffee. 
RRP: £24.99 for 70cl. ABV: 24%. Available from Amazon, Master of Malt and The Whisky Shop
VAN HUNKS MCC SPARKLING ROSÉ – £20
Produced using the traditional method identical to Méthode Champenoise, the South African Sparkling Rosé is bottle fermented in small batches and matured in contact with the lees for approximately 30 months. Van Hunks Rosé MCC has a joyful, rich pink colour, vivacious cascading bubbles and the full rich flavour of Pinot Noir, combined with the elegance of Chardonnay and the uniqueness of Pinotage – a grape variety that was created in South Africa in the 1900's.
Van Hunks have just released a beautiful wooden gift box with Not On The High Street.
RRP: £20 for 75cl bottle. Available from: Van Hunks Drinks and Amazon
ARTISAN DRINKS FLAVOURED GIN AND TONIC GIFT SET – £16
A gin gift set full of flavour. Artisan Drinks have paired their Yuzu Tokyo and Pink Citrus Tonic Waters up with Masons of Yorkshire Pear and Pink Peppercorn Gin to deliver a gift set that will wow the recipient.
 Each Flavoured Gin and Tonic Gift Set contains:
1 x The Artisan Drinks Company Pink Citrus Tonic 200ml bottle
1 x The Artisan Drinks Company Yuzu Tokyo Tonic 200ml bottle
2 x Masons of Yorkshire Pear and Pink Peppercorn Gin 5cl
RRP: £16. Available from: Artisan Drinks
DUPPY SHARE PINK TING-A-LING – £13.50
The Duppy Share is a range of multi-award winning premium Caribbean rums from the world's most renowned distilleries in Jamaica and Barbados. The Duppy Share range includes the Pink Ting-A-Ling ready to drink cocktail made with Duppy Share White Rum, co-founded by UK Musical Pioneer and Top Boy Actor, Kano. Pink Ting-A-Ling is the best of Jamaica combined to create an exotic blend of pink grapefruit, lime and award winning white rum in a can. The Pink Ting-A-Ling is a delicious cocktail that packs a punch.
 RRP: £13.50 for 6 x 250ml cans. ABV: 6% Available from: The Duppy Share