A new  Lookbook from The Luxury Property Show offers a glimpse into some of the world's most incredible homes – and they're all available to buy now.
From a £25.7 million property in Southampton, New York, to a stunning five-bedroom houseboat in London, The Luxury Property Show's latest Lookbook reveals some of the most opulent homes on the market across the globe right now.
1.
New Build Golf Property, Alicante, Spain, £2.98m
Boasting 4-bedrooms, 4-bathrooms, a pool, jacuzzi, sauna and cinema, the villa overlooks the award-winning Las Colinas Golf & Country Club.
For sale with Chersun Properties.
2.
Penthouse Apartment, Vancouver, Canada, £6.4m
An ultra-luxury apartment spread across three storeys, the property features a Fazioli piano, a roof-top deck with hot tub and a private garage and cellar.
For sale with Virani.
3.
Manor House with private lake, Dordogne, France, £1.3m
Set in over 2ha of grounds, this 15-bedroom, 13-bedroom property features a heated swimming pool, tennis court, stables and a private lake.
For sale with Beaux Villages Immobilier.
4.
Panoramic View Property, Lake Maggiore, Italy, £2.89m
This stunning four storey, 5-bedroom home features a heated swimming pool and gym and is situated to the lakefront of Lake Maggiore.
For sale with RE/MAX Collection.
5.
Houseboat, Wapping, London, UK, £3.5m
This unique 1930s steel barge boasts 5-bedrooms, 3-bathrooms and three living spaces and is moored at St Katharine Docks – London's premier luxury yacht marina.
For sale with River Homes.
6.
Ocean Front Home, South Hampton, New York, USA, £25.7m
This glamourous seaside home includes 5-bedrooms, 6.5-bathrooms, a pool, tennis court and private boardwalk to the Atlantic Ocean white sand beach front.
For sale with Corcoran.
7.
Sea View Property, La Zagaleta, Spain, £12.4m
A palatial 7-bedroom. 7-bathroom property located within the highly esteemed La Zagaleta Country Club, the villa offers both mountain and sea views.
For sale with MAS Property.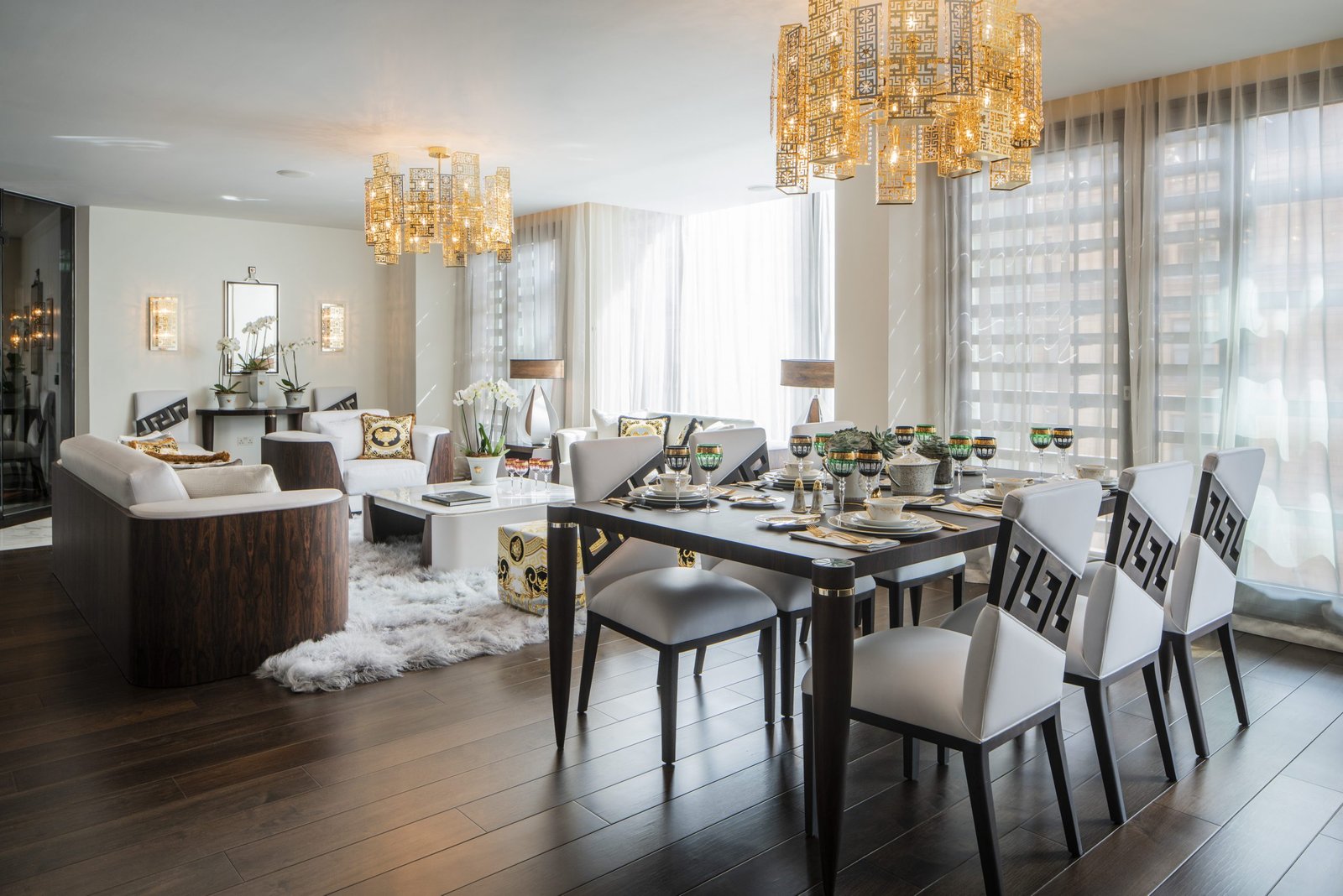 8.
New Build Apartment, Nine Elms, London, UK, £980,000 ~ £14.3m
The ultra-modern Damac Tower will stand out as a new icon in the city skyline. Each of the apartments's interiors have been designed exclusively by Versace Home.
For sale with Chestertons.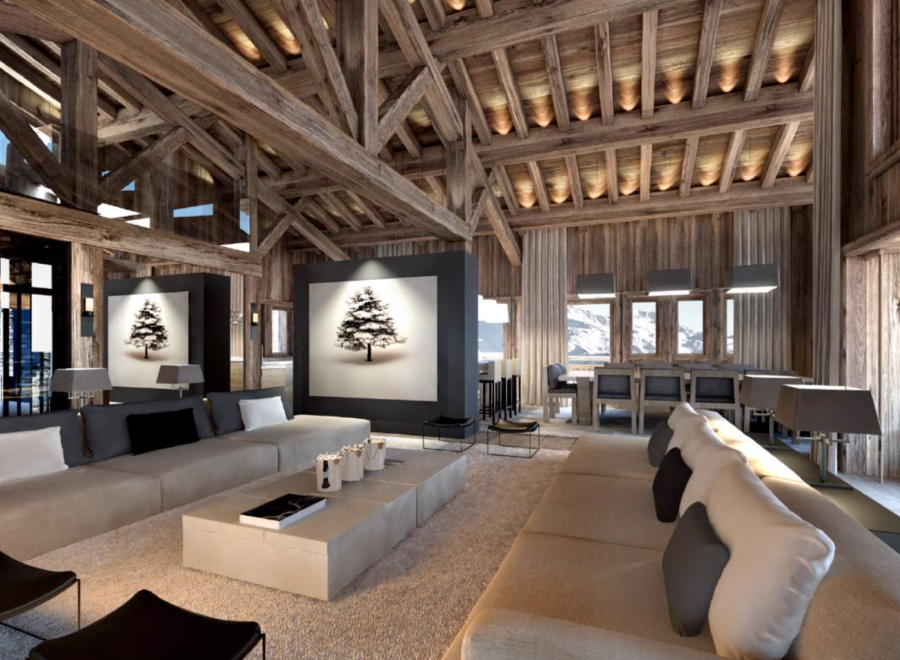 9.
Ski-in-Ski-out Chalet, Megeve, France, £8.6m
Located on a new development on the edge of the Mont d'Arbois Golf Course, this chalet offers a high=end entertainment floor, including a massage bar, swimming pool, sauna, fitness room and wine cellar.
For sale with Property France Italy.
10.
Grade 1 Listed House, Regent's Park, London, UK, £14.5m
Offering 5-bedrooms, 4-bathrooms and lift access to all floors, the property also boasts a roof garden landscaped by one of London's most renowned florist.
For sale with Carter Jonas.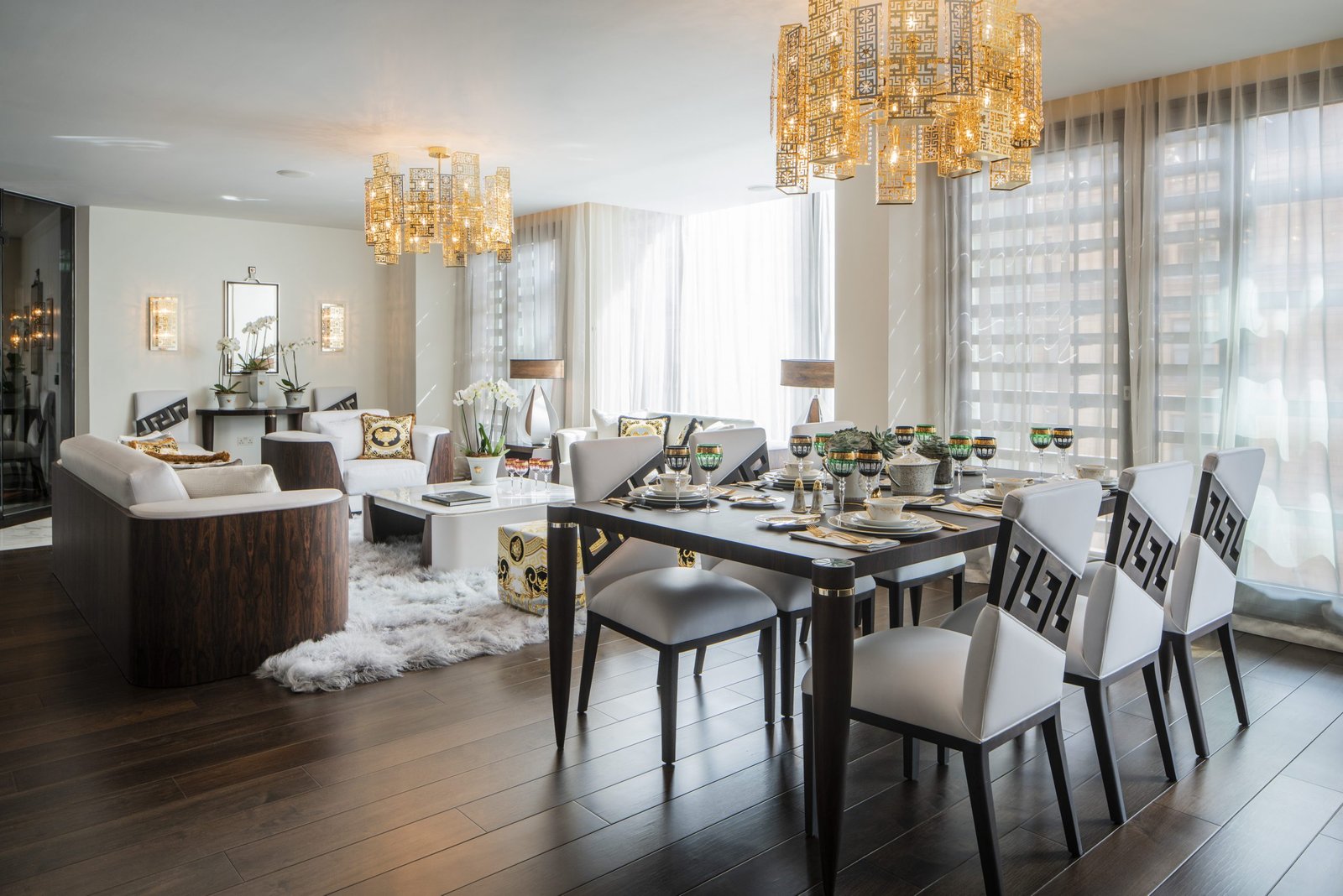 11.
Golf Property, Florida, USA, £1.9m
This 9-bedroom, 9-bathroom villa overlooks the Jack Nicolas signature golf course and comes complete with designer furnishing, a large pool, jacuzzi and summer kitchen.
For sale with beINFLorida.
12.
Newly Renovated Apartment, Lisbon, Portugal, £2m
A short walk from the iconic Avenida da Liberdade, this stunning apartment features an open-plan kitchen, a dining area, two living areas and wraparound terrace with space for a jacuzzi.
For sale with Athena Advisors.
For more information about all of the properties, or to view more stunning homes for sale across the globe visit:
Download the free Luxury Property Show Lookbook.
For more Lifestyle stories follow The Luxury Report.