Ivo Richli is the young and dynamic general manager of Golden Rock Inn in Nevis. Following in the footsteps of his late father Francois who managed the boutique hotel before him, he has spent two years making his own mark on the venue and putting it on the map as one of the best foodie hotels in the Caribbean.



A family business


Hotels are part of Ivo's DNA. François was renowned in the hospitality industry as an international hotelier, voted 'No 1 – Best General Manager – Worldwide' by the Gallivanter's Guide. His philosophy rested in 'management by walking about'. Meanwhile. Ivo's mother, Olivia Richli, is also respected hotelier who managed the Aman Venice Island and Soneva Jani in The Maldives as well as the prestigious Heckfield Palace.

Ivo knew since a young age he wanted to be a hotelier, and not just any hotelier but a 'hands-on' leader like his father before him. "Luxury hotels are in my blood," he said. "From the age of four, I would stand on the front step of the hotel my father ran, in my mini bellboy uniform, welcoming guests as they arrived. Since then, I've known hospitality was my calling and I joined the industry as soon as I could."

He grew up in hotels around the world but spent a lot of time in Sri Lanka during his youth where his childhood home is, and his mother has now retired.

"If my mum and my dad ever wanted to embarrass me at birthday parties, they have photos of me in hotel uniforms from a very early age," said Ivo. "I've always loved the guest experience and talking to people, and I never wanted to really do a job sitting behind the desk. I wanted to do something different every day. I love being around people and following my parents into the trade was always my ambition. I started behind the bar making cocktails, but I gradually worked my way up. Now I wouldn't choose to do anything else with my life than being a general manager."

Ivo has worked across three continents, representing luxury city centre hotels, bohemian getaways, intimate boutique resorts, island retreats, rooftop cocktail bars, famed gastro pubs, and hip beach restaurants. All this experience has given him an intrinsic understanding of a guests every need, and a well-developed eye for identifying creative solutions to the daily challenges hospitality throws at him.

After school, he spent three months in Spain working for a family hotel that had a similar ethos to Golden Rock Inn. It was a small family-run hotel, managed by his father. After this, he moved back to the UK to work for a small company that managed six hotels as their restaurant manager and was soon promoted to acting general manager at the age of 21.

However, he soon got fed up with the cold weather in the UK and moved Down Under to Australia where he spent three years working for Como Hotels. He briefly went back to Dubai to visit friends and family, before being headhunted by Golden Rock Inn's owners New York artist Helen Marden and her late artist husband Brice.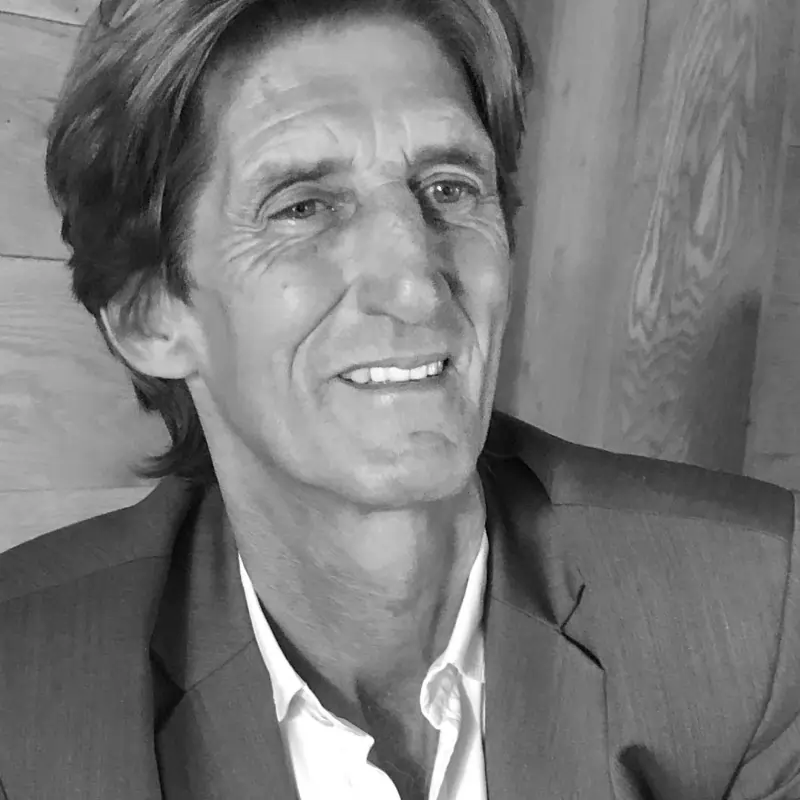 Golden Rock Inn


Ivo said: "I started in September 2021, and I've loved every minute of the last two years. I have an amazing team that makes life a bit easier for a GM. In a place like this with this beauty, you wake up in the morning and you're happy to come to work. The job came about because my dad managed Golden Rock Inn.

"I got to know the owners, and we stayed in touch. They approached me sometime in July 2021 and by August we made a commitment for me to come here. I haven't looked back so far.

"I never realised, that at the age of 28, I'd be a general manager of such a beautiful property. This is an opportunity I am grateful for and I thank our owners for believing in me."

Reflecting on his own journey to becoming general manager, he notes some of the sacrifices. He continued: "You must love it and at times it's not easy. You may need to lose some commitments. Your partner will have to understand what you do, but if you can get past that, you will love it.

"My philosophy is everyone should work as hard as they can. The most important thing is to look after the guests. For me, seeing the guests smile and say they'll be back, is what truly motivates me as a general manager.

"I am passionate about looking after my guests, checking in with them, and happy to welcome our outside guests for breakfast.

"Every day I come to work I am happy. He is head of a team of 42 and has been responsible for putting in structure, with heads of departments and now everything is flowing smoothly. We are a well-connected, tight-knit group, it's like a little family, a really nice place to work. I really take my hat off to my staff. I am fortunate to have a wonderful and talented team of staff. We have lots of personalities and we all get along like a big family.

"Some of the challenges we've faced in the past are power cuts but we now have a generator. We are just trying to learn from the challenges, which are always difficult, and not being a local means you must work hard to get them to trust you and work with you.

"Handling difficult guests is always hard but being professional is always important. Try to understand their point of view first, then apologise and rectify it as soon as possible, while investigating so that issue can't arise again.

"It takes a while to make a mark on a hotel and to put your unique stamp on it, but I am very proud about bringing in our current head chef James Eaton. Our food is even better than ever before. Golden Rock has always been known for food and we are renowned for our lobster sandwich. We've added to our menu and our team all work very hard. We emerged strong from the Covid pandemic."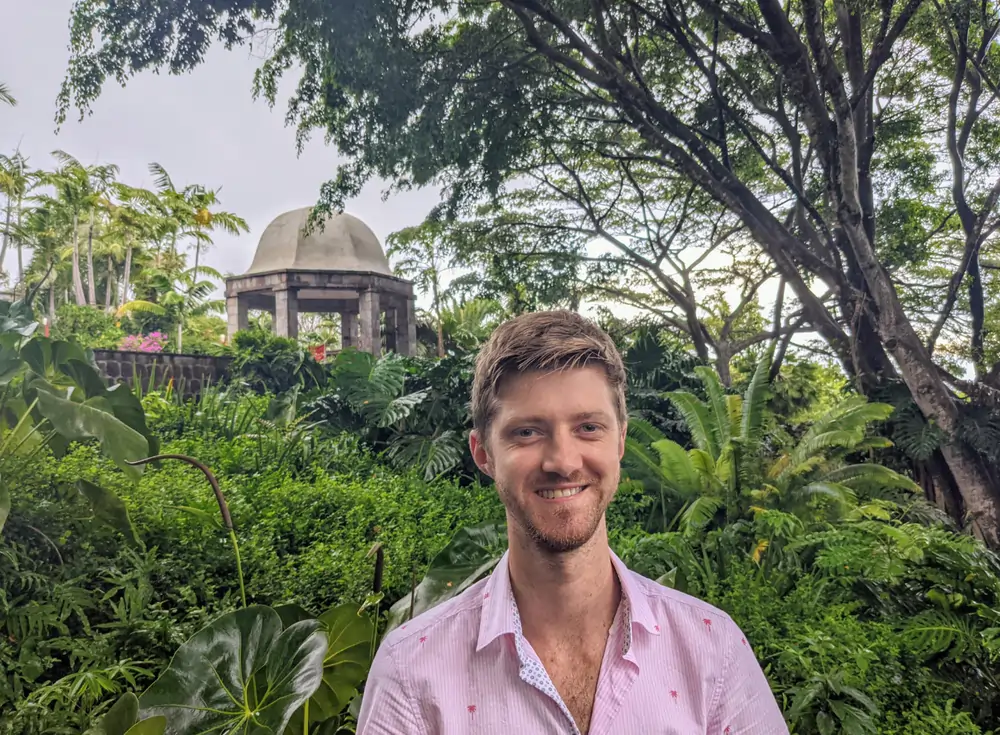 Day to day life


One of the biggest sources of business for the hotel is weddings and Ivo is responsible for making sure the big day goes to plan as he also manages all the events at the hotel.

"We had a very big wedding on the first day of January," he said. "We don't have a house event coordinator so that falls on to me. I've organised a few weddings here now, but this wedding was in three locations with the actual ceremony at the hotel, sunset drinks on another beach, and dinner at the Rocks. Trying to manage all three locations was a big achievement and I share that credit with my team who did the hard work on the day moving everything around and catering to the party. I am here to oversee all this and keep our guests happy and manage any complaints.

"Our busy period is mid-December through to February when we try not to take on weddings. We have a mixture of local weddings and buy-out weddings. One is coming up in April, a party of 70. The bride and groom are staying on the property and their guests are using another hotel. We have another wedding in August, a complete buyout and we are happy working with the client to cater to their needs and desires to make it as special and memorable as possible.

"Golden Rock Inn is a place people come to relax and enjoy. Over the last two to three years of being locked down, people have fallen in love with nature. Being so peaceful with your loved ones and your family is now at the top of people's priorities. At Golden Rock Inn you can get closer to nature. There are no TVs in our rooms, and we don't have air conditioning. It can be a little bit hard for some people to understand that at first, but it adds to the beauty of this island and once you are here it is such a beautiful experience.

"Guests love Golden Rock Inn for the pool and entertainment. We have lots of board games and books and it is good to relax by the patio on some chairs with a good book and find one of their spots and just sit there for a few hours and read listening to the birds chiming away and the wind blowing through the trees.

"It gets busy during lunch and it's a different contrast during the day to the evening. During the day you feel the breeze touching your face and can appreciate the peace and quiet. In the evening the birds and wildlife make an orchestra. It is things like this that make Golden Rock Inn so special and unique and make people want to visit.

"It is a paradise that is still not very well known. The time, effort and love that has been put into the property by the owners and the garden designer, Raymond Jungles ,is noticeable for everyone to see. I notice something new that has blossomed or gotten brighter. Every time you turn a corner there's something new, you never tire of the beauty.

"At Golden Rock Inn, we offer the untamed Caribbean. Our island is charming and still very young in the tourism industry and not many people know about us. Nevis is still untouched. We have super luxury yachts coming here but it is also an adventure to get here so it feels like such an unusual and exotic destination.

"One of the philosophies for the Mardens is to keep its wild beauty. They wanted it to look a little overgrown, and rustic, but not too much that people think we don't look after it well. It has artistic style and flair.

"Families love to stay here and enjoy privacy away from everything. As a unique boutique hotel, you've got that air of exclusivity.

"Pretty much 95% of the guests who have been here during my tenure have had positive feedback and want to visit the next year. We've had loyal guests for 40 years who have fallen in love with the property. Many come here every year for two weeks and have the same room and they appreciate the hotel and the people who work here as well as all the activities you can do."


A lasting legacy


Ivo has many happy memories of the Caribbean. "I came here a few times when my dad managed the property eight or nine years ago. I also worked in St Kitts. The Caribbean is also a place where I did a sailing trip across the Atlantic seven years ago, starting in Antigua. There are a lot more islands I would like to visit. I also love getting out there with my friends and family to visit places. My mum and my sister have visited and it brings back many happy memories for our family." Golden Rock Inn is a very special place for the Richli family and through Ivo's work as GM, he has continued his father's legacy.