Launching this week, step into a quintessential English Garden at the Bluebird X Mirabeau pop-up and sip the days away through rose tinted glasses. Taking inspiration from the fields of the Cote de Provence, the exclusive menu takes guests on an unforgettable journey to discover the underlying joys of Provence, whilst complemented by Bluebird's sophisticated British-inspired menu.
Exclusive to Bluebird, mixologists have blended four stunning rosé gin cocktails; Summer Loving – a fresh fruit and mint hint, Petals On The Bed – a pink liquored coconut infusion, Think Pink, and Kiss From A Rose, all priced at £14.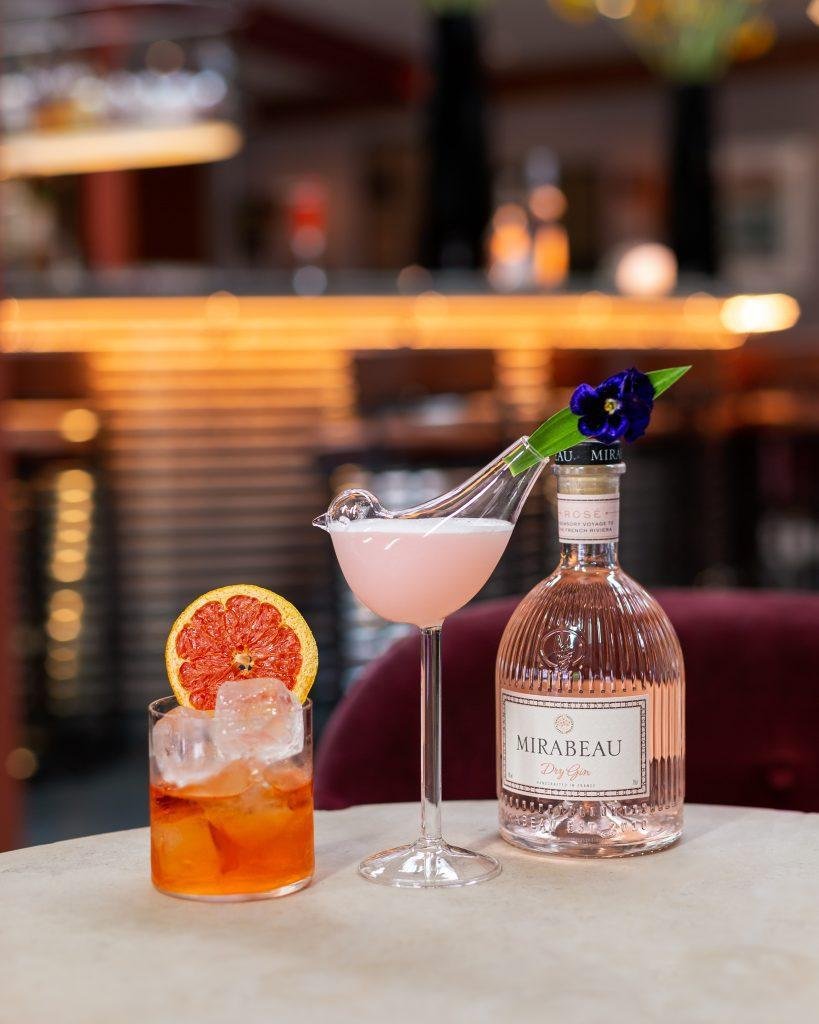 Chilled Rosé by the bottle is also available to share between friends and family, keeping the beat of the afternoons and evenings flowing. Pair with Bluebird's classic Poached turbot with crispy courgette flower, tomato oil & chorizo oil or Baby spatchcook chicken with mixed kale salad & roasted garlic aioli.
In their English Oasis terrace away from the hustle and bustle, Bluebird adds another touch, screening the highlights of British summer with Glastonbury, Wimbledon and Goodwood.
For further information:
Visit – https://www.bluebird-restaurant.co.uk/ or https://www.maisonmirabeau.com/
Instagram – @bluebirdchelsea or @maisonmirabeau