Experience, enjoy and appreciate Maestro DOBEL Humito® – The World's First Smoked Silver Tequila.
Eleven generations of tequila mastery have informed Maestro DOBEL® and its dynamic reinvention of the super-premium tequila category. Maestro DOBEL Humito® excitingly reinterprets artisanal methods deployed over 200 years ago using a secret technique that harnesses mesquite wood to craft the world's first smoked, silver tequila – resulting in a delicately complex, aromatic and sultry liquid. Maestro DOBEL Humito, the world's first smoked silver tequila, emanates the tequila flavours of the 17th century for the discerning and curious. Aromatic mesquite wood is utilised during cooking of the agave and results in a flavour delivery extraordinarily balanced between smoky notes and agave. The tequila is superb in cocktails and will also appeal to those who appreciate a sophisticated smokiness to his/her spirit drinking.
All Maestro DOBEL's pioneering, single estate tequilas are perfected in small batches. The Jimadores, the experts in the agave fields, select only the best of the season and wait for the optimum moment to harvest the blue agave.  The spirit is handcrafted using 100% blue agave that matures for at least eight years in rich soil, under the shadows of Tequila's volcanoes in Jalisco, Mexico. All aspects of the founder's artistry are unexpected, cutting edge and rule breaking in tequila terms.
The family business prides itself on refusing to stand still and is set on inspiring and surprising anyone who already appreciates the highest quality tequila, while bringing adventurous and new consumers to the category – from those who enjoy white spirits to single malt whisky drinkers.
The contemporary bottle design is inspired by the vintage, apothecary-style sample bottles used by the distillery's Maestro Tequileros (Master Distillers) in the nineteenth century. Each bottle is numbered, dated and then signed by its creator Juan Domingo 'Dobel' Beckmann.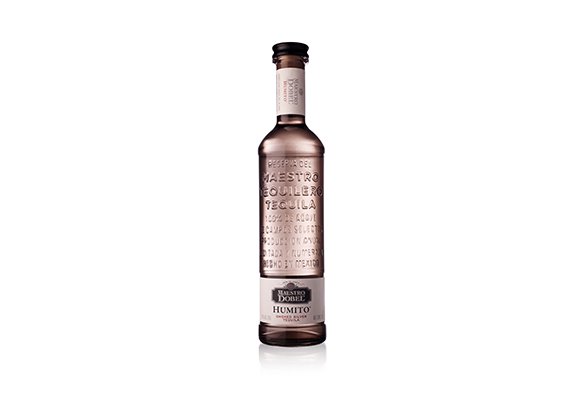 For more Lifestyle stories follow The Luxury Report.