Claire Ptak celebrates the launch of her fifth book, Love is a Pink Cake with a star studded lunch at Rochelle Canteen
On Tuesday 28th March 2023, Claire Ptak, the chef and owner 0f beloved East London icon, Violet Bakery, celebrated the launch of her new book, Love is a Pink Cake with her star studded friends at Rochelle Canteen.
Starting with an intimate lunch of 16 guests including Stanley Tucci, Felicity Blunt, Jeremy Lee, Laura Jackson, and Christopher Kane on Rochelle Canteen's gorgeous patio, guests were treated to a menu of blood orange, kohlrabi and buttermilk dressing; roast winter tomatoes, little gem and anchovy salad; fried cod's cheek and gribiche; braised lamb shoulder, shallots and new season garlic with turnips and greens; potato bake; and rice pudding with rhubarb provided by Claire. The tables were gorgeously curated by friend and guest, Fiona Leahy. Guests sipped on an array of Bird in Hand wines and Tanqueray number 10 aviator cocktails to further celebrate the launch.
The lunch was followed by a fabulous early evening soiree where guests were joined by friendly faces including: Raven Smith, Isamaya Ffrench, Alice Levine, Ravneet Gill, Callum Turner and Daisy Hoppen. A delightful treat of over 100 freshly baked cookies, a recipe from the new book, made their way around the soiree, courtesy of Claire and Violet Bakery.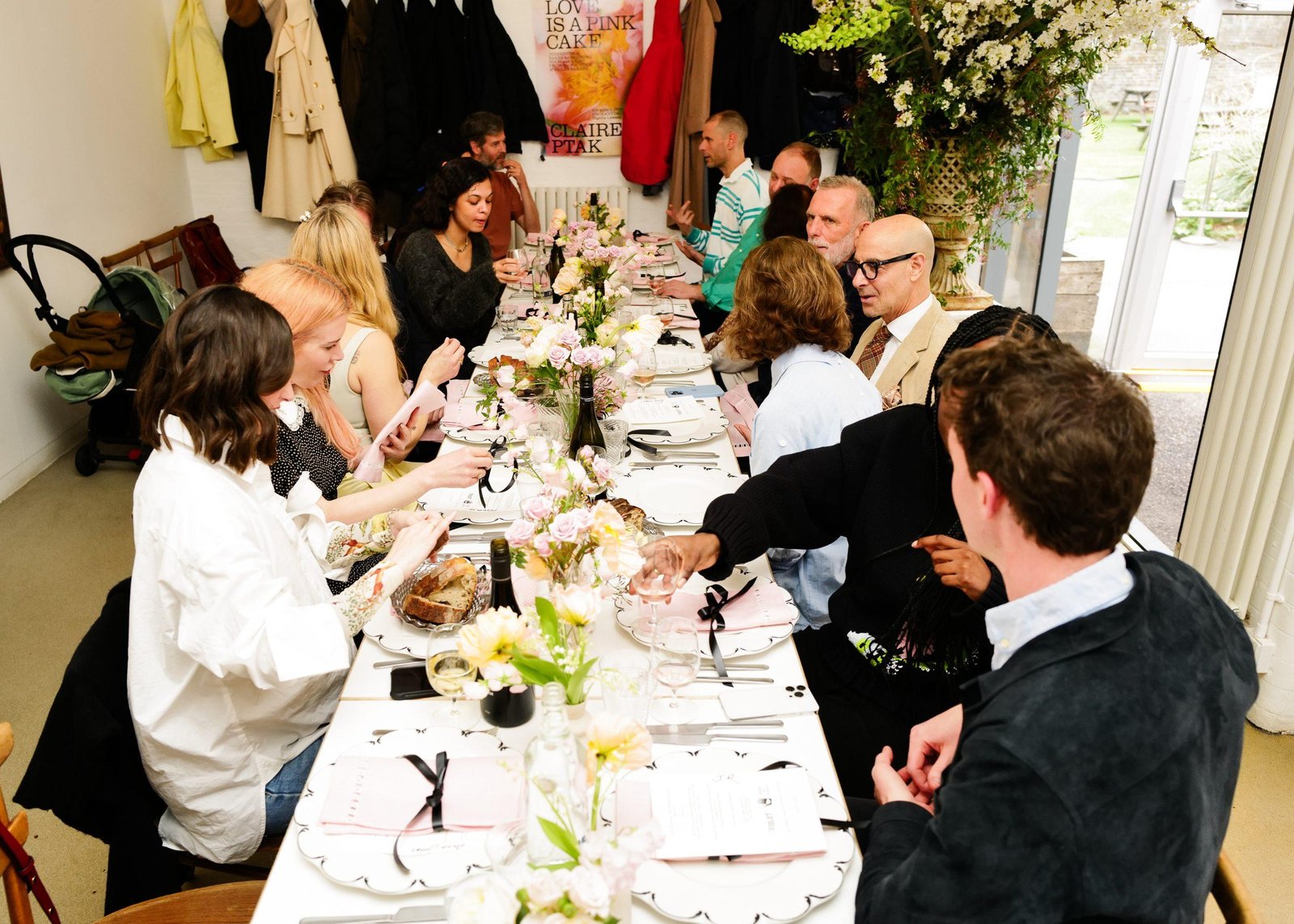 Claire's book, Love is a Pink Cake, is now available to buy here