Last night's event was the European launch of the Peter Dundas x GREY GOOSE Martini Handbag. Amber Le Bon, Mary Charteris, Wallis Day and more attended at The Savoy. Guests sipped on 'Dundas Dirty Dill Martinis' and danced the night away to Mary Charteris' DJ set. 
The night was in honour of the launch of the new DUNDAS X GREY GOOSE Martini Handbag – the newest fashion accessory perfect for gifting or for Christmas parties – now available at DUNDASWORLD.COM.
More information about the Peter Dundas x GREY GOOSE Martini Handbag collab
This festive season, the quintessential vodka, Grey Goose, has partnered with fashion designer Peter Dundas, whose collections are loved by celebrities worldwide, to create a luxurious limited-edition Peter Dundas x Grey Goose Martini Handbag. This accessory, handcrafted and made with customized Swarovski (fine rock) crystal panels, is the perfect statement piece for all festive occasions – whether an effortlessly stylish dinner party, a New Years Eve soiree or a celebratory night on the town. The dazzling clutch will be available to consumers in a limited number of only 20 for RRP £520 at DundasWorld.com.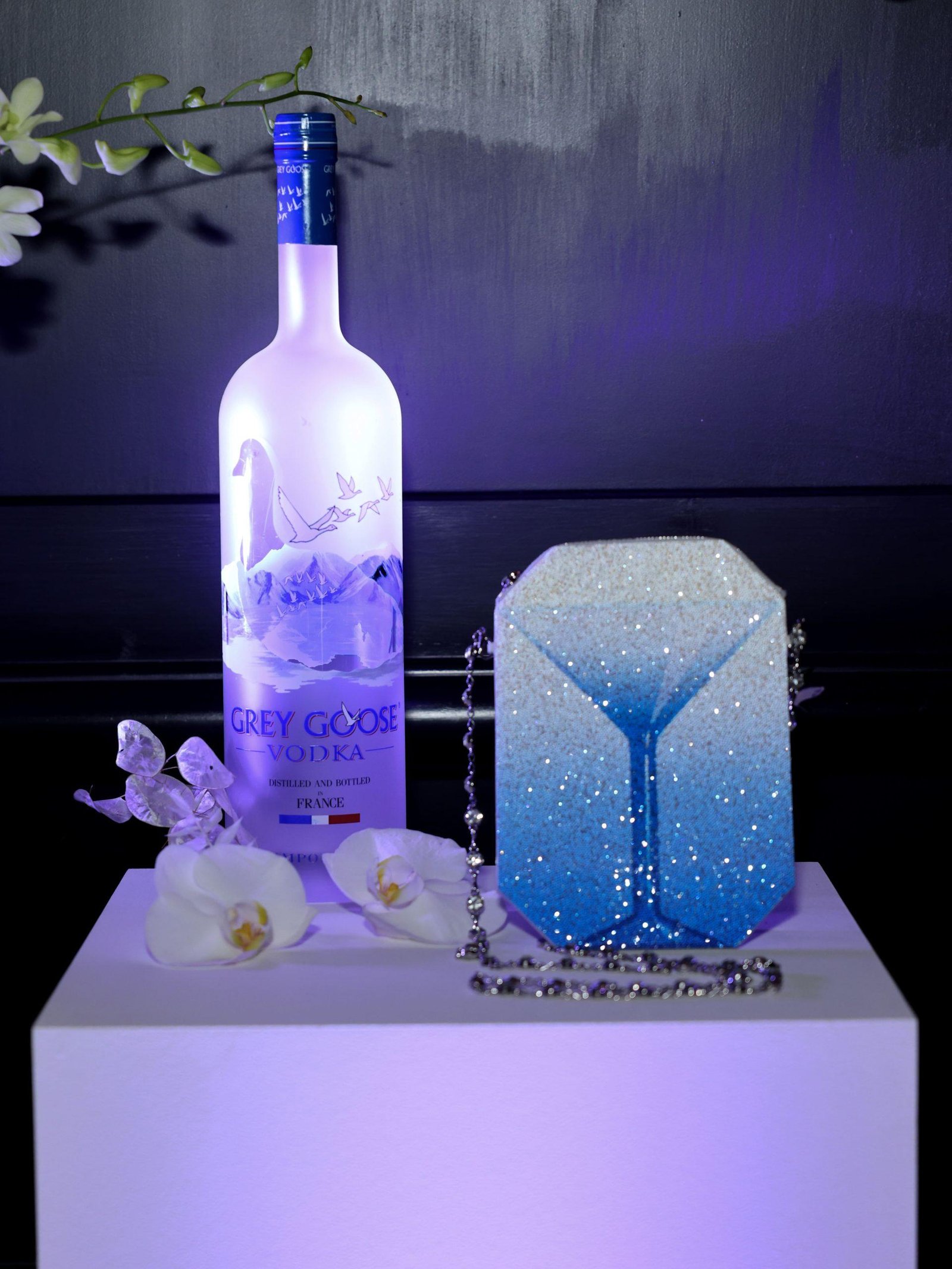 The Peter Dundas x Grey Goose Martini Handbag is a timeless, sleek accessory with the perfect blend of functionality and an aesthetic appeal. The bag exemplifies Italian craftsmanship, from the detailed stitching to the dazzling crystal panels. A radiant ombré from majestic blue to a clear crystal colour decorate the handbag to evoke the natural spring water used in crafting Grey Goose vodka. 
Peter Dundas' drink of choice has long been a dirty vodka martini. As the martini transcends the cocktail world, Peter's bold yet irreverent vision extends beyond fashion and into culture, art, and entertainment.  A one-of-a-kind martini handbag designed by Peter & Grey Goose was first spotted on the radiant Paris Hilton on the red carpet at the Grammys earlier this year, piquing the interest of cocktail enthusiasts worldwide and showing his admiration for the martini.
Further information