Kempinski Seychelles Resort Baie Lazare, Mahe Island, Seychelles
Described by early settlers as 'the original Garden of Eden', the Seychelles archipelago is without a doubt the jewel of the Indian Ocean and a leading luxury destination for discerning travelers. Located on the famous Baie Lazare, in the exclusive south-end of Mahé Island, Kempinski Seychelles Resort offers guests round-the-clock expertise, dedication and unmatched Creole hospitality. Set in dazzling surroundings of untouched, natural beauty this beachfront paradise, nestled in a secluded bay at the foothills of a magnificent mountain range, offers a private haven for romantics at heart, an activity-packed family getaway or the perfect destination for corporate gatherings and events.
Just 30 minutes from the Seychelles International Airport, this unique property makes an idyllic base from which to explore the rest of the island, yet offers much in the way of exclusivity and privacy for those looking to get off the tourist track. A selection of private rooms and suites set in expansive tropical grounds, have been designed to blend harmoniously with the natural environment; and refined to reflect 120 years of Kempinski service excellence.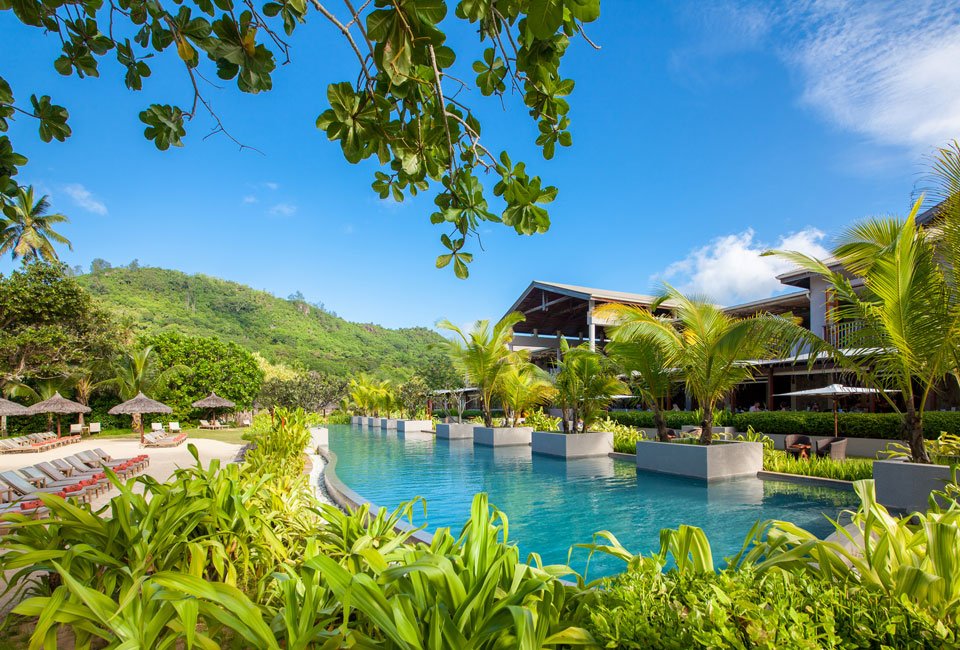 A passion for food, produce and premium beverages is similarly an ear-mark of the Kempinski brand and is evidenced by the attention to detail and culinary fineness at all four of the resort's dining outlets. Their uncompromising search for authentic recipes and quality local ingredients means guests are able to enjoy a wide variety of regional and international cuisines in an array of atmospheres, ranging from beachside casual to fine dining elegance. Inspired by the flavours and traditions of the Indian Ocean, there is an incredible selection of fresh seafood, caught daily and prepared to perfection by a hand-picked team of international chefs. For a truly memorable and intimate evening, be sure to book a bespoke private dinner: host an elegant dinner party or arrange a romantic, candle-lit dinner for two beside a palm-lined pristine beach or on the placid shores of the resort's private lagoon.
For travellers in search of pure luxury and pampering, Kempinski, The Spa offers sumptuous treatments in a serene environment, using only organic and natural products inspired by the change of European seasons.
Guests looking to do more than just recline in a sunbed while taking in exquisite views of glittering turquoise seas will be delighted by the facilities offered at the watersports and recreation pavilions: An onsite dive centre and complimentary snorkeling gear will assist you in exploring the Seychelles' abundant marine landscapes, while a surf school and stand up paddling provide exciting opportunities to travel above the waves. A well-equipped gym and outdoor sports courts join an Olympic length swimming pool in the resort's artillery of fitness apparatus, while a short hike through dense jungle will guide you to a vast granite elevation for an unforgettable hill-top yoga class, overlooking the resort and tranquil Baie Lazare.
From small, home comforts to spacious luxury and bespoke banqueting, the Kempinski Seychelles Resort is an ideal location for those seeking a world-class island getaway.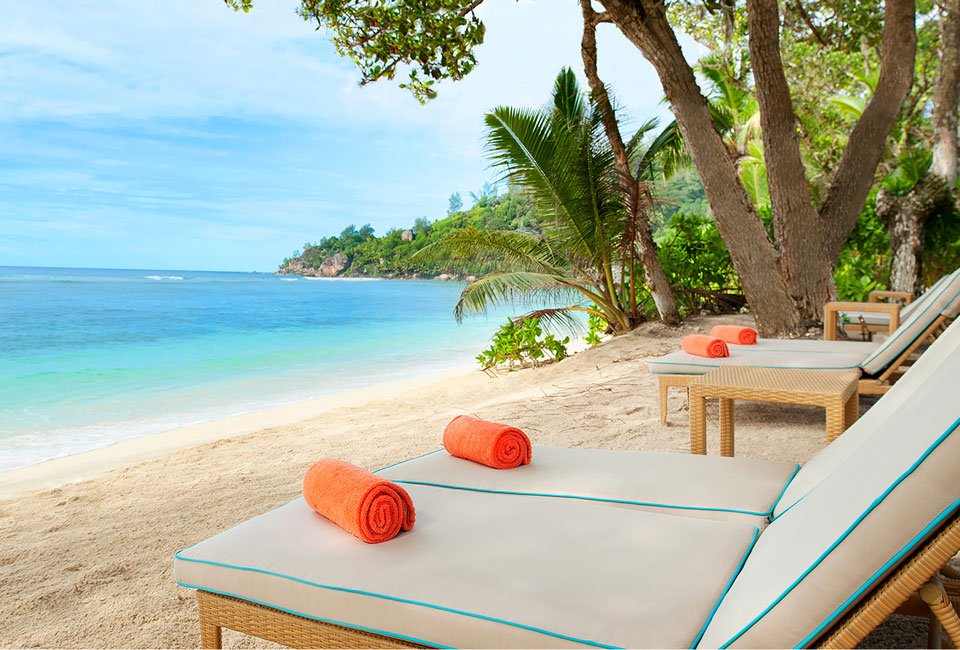 Facilities:
Four restaurants
Spa
Tennis Courts
Volleyball Court
Gym/Fitness Centre
50m pool
Kids Club
Helipad
Watersports Pavilion
Onsite Dive Centre
Meeting & Conference Rooms
Ballroom
Gift Shop
Further information
+248 438 6666
reservations.seychelles@kempinski.com
www.kempinski.com/seychelles