J&B Rare launches limited-edition seasonal Spring/Summer cocktail kits, delivered to your door for effortless bar-quality cocktails at home
The team at J&B Rare has created a limited-edition Seasonal Spring/Summer Collection cocktail kit, in collaboration with Cocktail Porter, just in time for outdoor garden gatherings with six of your nearest and dearest!
The kit is perfect for mixing bar-quality cocktails at home with three refreshingly unexpected whisky serves. The kit includes all the ingredients to shake up six whisky cocktails, including 2x Peach & Vanilla Ice Teas, 2x Blood Orange Spritz's and 2x Lemon & Mint Julep's. Each pair beautifully with J&B Rare's elegant blend of malt and grain whiskies. Simply fill a glass with cubed ice, give the contents a gentle stir, garnish and enjoy!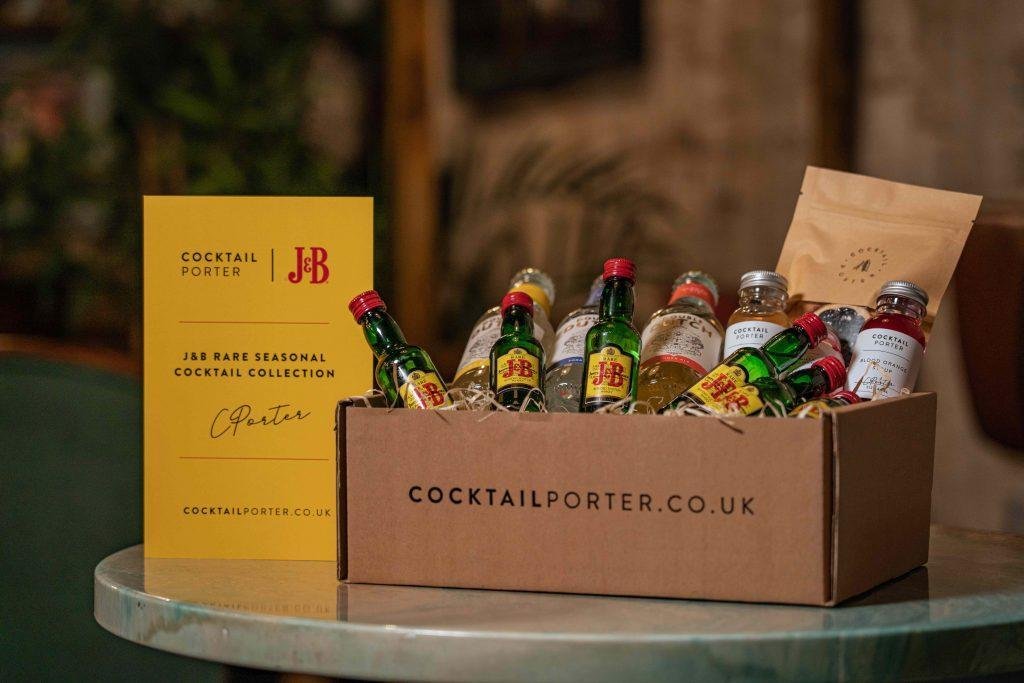 WHAT'S IN THE BOX?
J&B Rare Scotch Whisky
Peach, Vanilla & Black Tea Cordial
Double Dutch Ginger Ale
Dehydrated Peach Slice (to garnish)
Blood Orange Syrup
Double Dutch Soda
Dehydrated Blood Orange wheel (to garnish)
Lemon & Mint Cordial
Double Dutch Lemon
Dehydrated Lemon Wheel (to garnish)
A Recipe Card
WHAT YOU'LL NEED
If you don't have these at home, don't worry, check out Cocktail Porter's Bar Kit 'Home Hack' here for easy alternatives!
Ice
Mixing glass
Jigger (measurer)
Long spoon (stirrer)
Glassware: Highball & Copa
J&B Rare is distilled, blended and bottled in Scotland. The heart of J&B Rare is formed from the finest Speyside single malts: Knockando, Auchroisk, Strathmill and Glen Spey and is expertly blended to create an approachable, rich and complex flavour. The round, fruity, unique and distinctive taste of the fine malt whiskies is delicately balanced by carefully chosen grain whiskies which gives J&B Rare its distinctive character. The consistent high quality of the blend, which is light in colour with a smooth and elegant taste, makes it the perfect whisky for cocktails and longer drinks.
J&B Rare RRP: £22.50 for a 70cl bottle. ABV 40%. Available from: Waitrose, thewhiskyexchange.com, masterofmalt.com and Justerini & Brooks.
Further information