Mermaid Gin has unveiled it's new ready-to-drink (RTD) Mermaid Gin and Tonic cans. Mermaid's award-winning, signature gin is perfectly mixed with Indian light tonic water, ready to drink in a 250ml can. The can is plastic-free, 100% recyclable and the perfect size for beach trips and picnics.
Xavier Baker, Co-Founder of the Isle of Wight Distillery says:
"After the success and brilliant response to the launch of Mermaid Gin and Vodka and with people staying closer to home, enjoying staycations and local events, we decided now was the time to broaden the Mermaid Gin brand. The RTD's provide a well balanced G&T every time and are perfect for those social, out-of-home moments – not just picnics and BBQs, but they are also the perfect sundowner for beach or boat trips!"
The signature gin's name was inspired by its lead botanical rock samphire, known locally as 'mermaid's kiss'. This aromatic succulent clings to the cliffs surrounding the Island and marks the high tide line on its majestic beaches. Like the kiss of the mythical mermaid, saving sailors lost at sea, the rock samphire was a signal that shipwrecked sailors and smugglers were safe from the raging seas.
As part of their commitment to sustainability, conservation and a circular economy, Mermaid Gin are proactive in helping to protect the Island's marine environment. They have adopted a progressive and sustainable approach – gradually eliminating plastic from the packaging and supply chains, while using biodegradable materials wherever possible.
Mermaid Gin and Vodka are working with the Hampshire & Isle of Wight Wildlife Trust to monitor and restore seagrass meadows in the waters surrounding the Isle of Wight.
Seagrass meadows spread across the stretch of water between the Isle of Wight and the mainland and the seagrass meadow from Osborne to Bembridge Ledge is the longest seagrass meadow in Europe. These dense green aquatic plants sequester carbon at an astounding rate and shelter a wealth of wildlife, creating ecosystems beneath the waters. It's estimated that 92% of these meadows have been lost over the last 100 years, damaged by pollution, human activity, reduced water quality, disease, and the effects of climate change.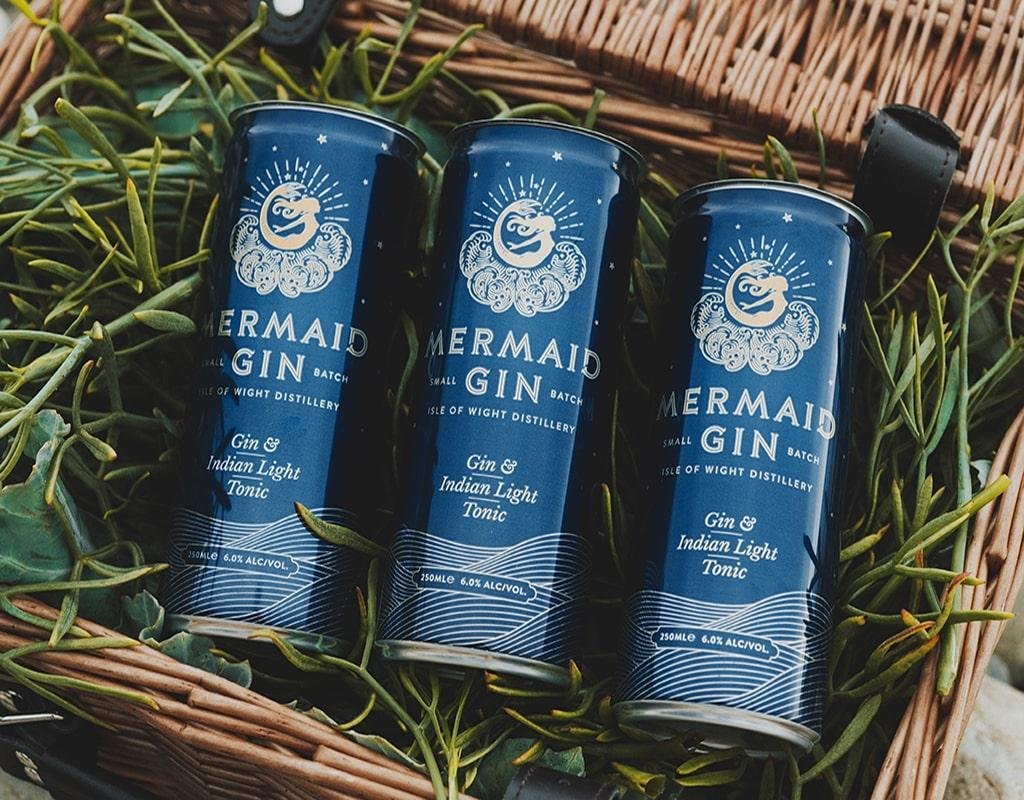 Mermaid Gin RTD – ABV 6%. RRP £2.90 for 250ml or £35.00 as a case of 12. Available from www.isleofwightdistillery.com
Mermaid Gin RRP from £38.00. ABV: 42%. Available from John Lewis, Tescos, Harvey Nichols, M&S, Fenwick and Waitrose
For further information: