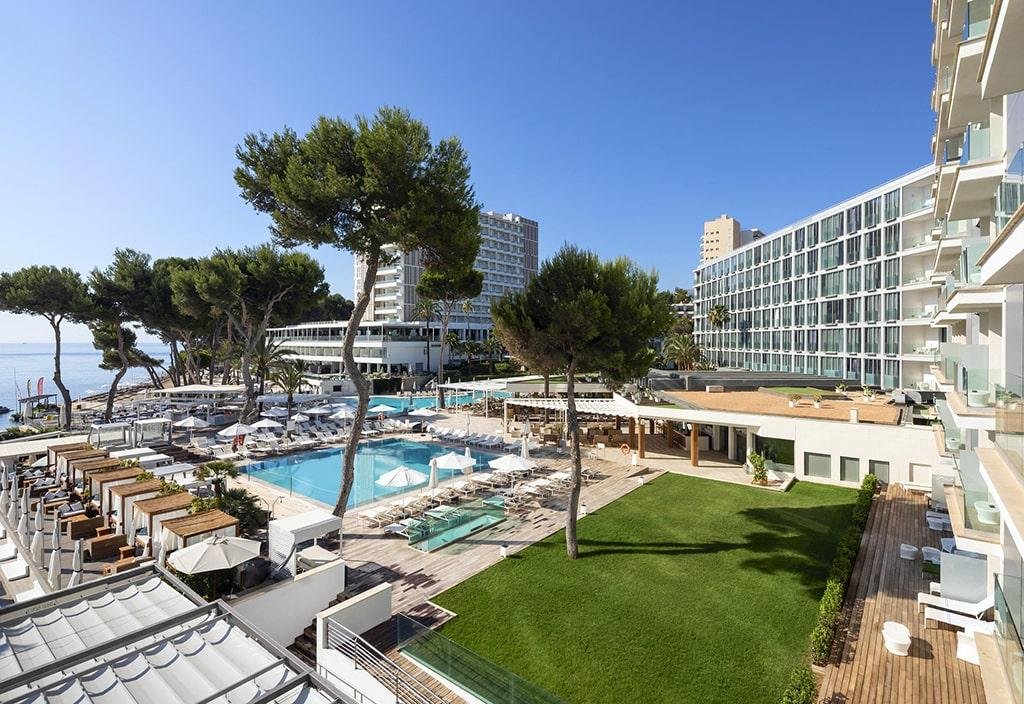 Organised in collaboration with local bookstore Rata Corner, the event will take place from 1st to 3rd October and will bring together international writers, musicians, and artists at the INNSiDE Calviá Beach hotel, Magaluf.
The resort town of Magaluf continues to reinvent itself with innovative proposals to attract higher quality tourism and this year, it takes one step further by hosting the first "Expanded Literature" cultural festival. Under the slogan "culture beyond the limits", writers, artists, musicians and cultural agents will gather on the rooftop of the INNSiDE Calvià Beach hotel, to showcase their work and share their reflections in a wide programme of activities and cultural proposals.
The festival, supported by the Ayuntamiento de Calviá, was created to highlight the transformative role of culture whilst bringing literature closer to new audiences. "Literatura Expandida" will feature a vast lineup of international guests such as Irvine Welsh, author of Trainspotting, Paula Bonet, Flavita Banana, María Herreros and Antonio Muñoz Molina, to name a few.
Throughout these three days, the rooftop terrace at INNSiDE Calviá Beach hotel – an icon of the "new Magaluf" with its popular hanging pools – will be the setting for multiple talks, concerts, recitals, gastronomic experiences and book signings. Guests will also be able to experience a literary catamaran tour along the Calvià coast.
Meliá is committed to the conversion of the destination
The festival is only one of the activities created by Meliá in an effort to contribute to the conversion of Magaluf and change mass tourism for cultural and quality tourism. "The celebration of this festival is an extraordinary opportunity to place Magaluf on the island's cultural map and rediscover this fantastic destination in Mallorca, which has been totally renovated and offers much more than everyone imagines", said Alberto Lalinde, Managing Director Eastern Spain & Balearic Islands of Meliá Hotels International.
Since 2012, Meliá Hotels International has played a key role in the transformation of this holiday destination in Mallorca, which in recent years has undergone a great change, thanks to public-private collaborations, making it more familiar, sustainable and safer. After investing more than 250 million euros in the renovation of its hotels and in the creation of a new complementary offer, Meliá maintains its commitment in Magaluf and continues to promote different actions to improve the quality and image of this renowned resort town.
Rata Corner, a new way of bringing books to the public
INNSiDE by Meliá have been working on the Literatura Expandida festival with Rata Corner, the most innovative library/cultural space in Palma that promote multiple cultural events related to "local, national and international writers, as well as musicians and other personalities of interest, which have generated great enthusiasm, creating a community of quality around you".
Opened in 2016, Rata Corner has become a cultural catalyst on the island with its cultural programming. "Independent bookstores have reinvented themselves to be more than just shops. With this idea in mind, 'Literatura Expandida' was created" said Miquel Ferrer, head of Rata Corner.
"Literature, like culture in general, has a force of social cohesion that we must continue to promote for Magaluf and for all of Calvià" said Alfonso Rodríguez, mayor of Calviá, "it is time to break stereotypes to vindicate our municipality as a destination for quality cultural experiences that our residents and tourists enjoy".
More participants will be announced in due course on the festival website www.literaturaexpandida.com
For further information:
www.meliahotelsinternational.com