Awaken Your Senses: Embrace the Aroma and Flavours of International Coffee Week 
Embark on a global coffee journey during this extraordinary Coffee Week from 16th -22th October 2023 as you indulge in the diverse flavours and aromas of coffees from around the world. Expand your palate and discover the rich cultural heritage that each cup holds.  
The World's Finest – Blue Mountain Coffee from Jamaica 
Savour the rich and bold flavours of Jamaica with one of the world's finest coffees, Jamaica Blue Mountain Coffee. Thriving in the embrace of Jamaica's eastern Blue and John Crow Mountains at 7,402 feet, the beans are meticulously cultivated in the region which is blessed with fertile soil, a perfect altitude and rainfall. 
Delight in the aroma and distinctive sweet flavour profile that sets Jamaican Blue Mountain Coffee apart from the rest. Its refined taste offers a symphony of flavours to savour. Beyond its exquisite taste, this brew also boasts a wealth of vitamins and nutrients, making it a nourishing choice for daily indulgence. 
This Coffee Week and beyond, Jamaica invites you to witness the artistry of coffee production, from bean to cup, whilst relishing the opportunity to taste this delightful brew as you traverse the misty peaks of the Blue and John Crow Mountains immersing yourself in nature's embrace. You can also visit coffee estates such as Croydon in the Mountains in Montego Bay and Craighton Estate in Kingston where you can enjoy coffee tours and tasting sessions. Every spring, Jamaica also hosts its annual Jamaica Blue Mountain Coffee Festival which celebrates the world's best tasting coffee, an event which has captivated coffee enthusiasts worldwide. 
Let the magic of Jamaica Blue Mountain Coffee captivate your senses, why not try a fully authentic and immersive coffee experience and book a trip to indulge in the island's famous brew. To plan your stay, visit https://www.visitjamaica.com/.  
The Aromatic – Silky Turkish Coffee with Nuanced Flavours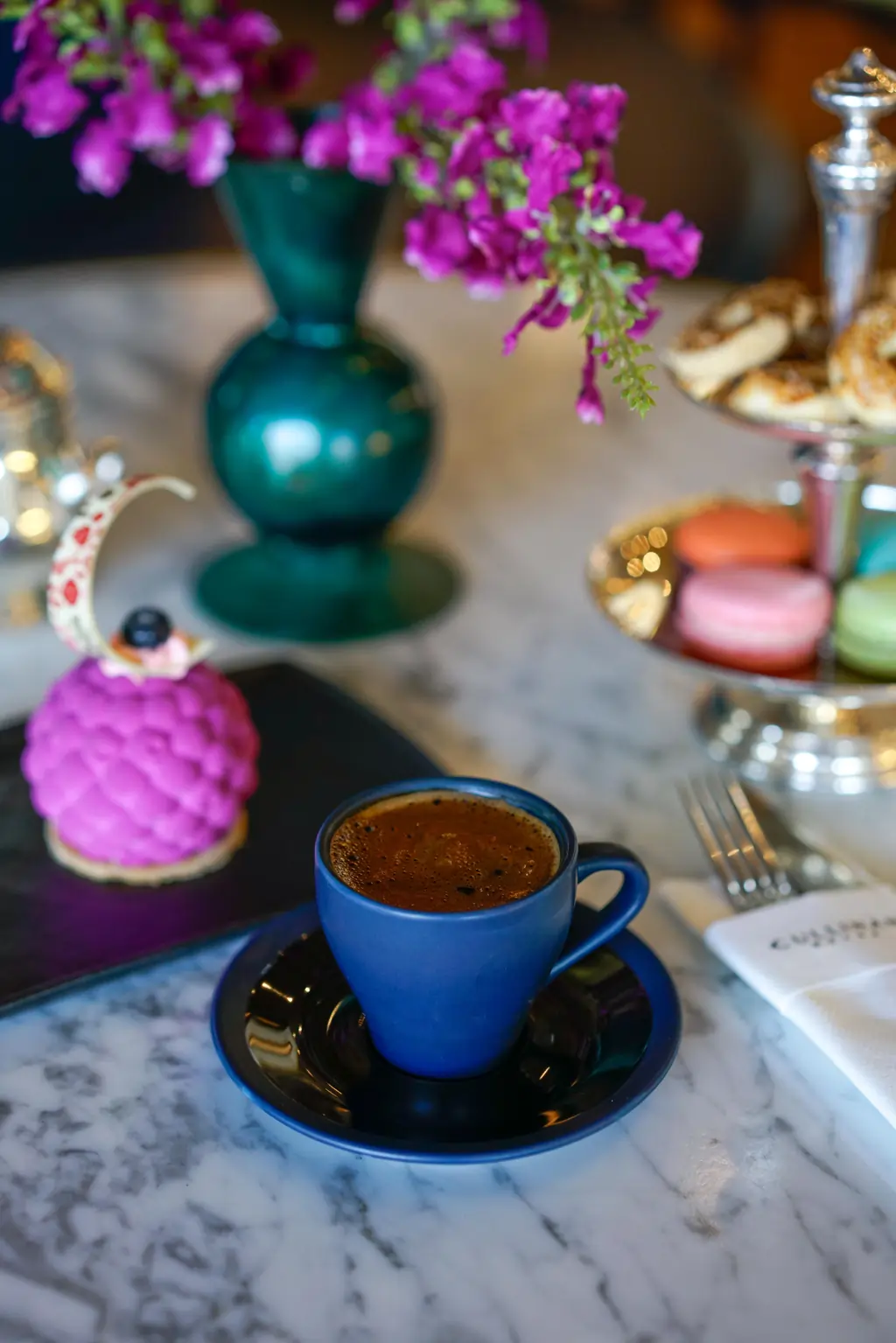 Turkish coffee is quite the underrated gem even to seasoned coffee fanatics simply because it is hard to find, but for those who have tried it before it is hard to not fall in love with this stomach-warming drink that comes with many layers of flavours and a lingering aftertaste, often served in dainty drinkwares with intricate arabesque artwork. 
Enjoy unlimited Turkish coffee at Cullinan Belek, with an in-resort patisserie that serves cakes, pastry, gelato and homemade house brews that come with an assortment of coffee grounds with different undertones. The drink is brewed in a a traditional coffee pot called a "cezve" and heated gently until the powder dissolves. 
Turkish coffee is known for its balanced acidity and a subtle, natural sweetness. The acidity provides brightness and liveliness to the flavor profile, while the sweetness adds a pleasant touch. Its velvety texture differentiates it from high street coffees and is best enjoyed in small servings alongside a piece of Turkish delight or a sweet treat for a delightful pairing. 
The resort's culinary range extends beyond the coffee and tea staples, boasting 10+ dining outlets and bars on-site, Cullinan serves up a gastronomic feast that will satisfy any pallet beyond! Sample seasonal small-bites and cuisines from Male Restaurant's gourmet buffet spreads and sign up for a fun evening at Asian Breeze for a teppanyaki show cooking session that does not just show but invite you to try your hand at being the masterchef. An enticing list of cocktails from A to Z are just waiting to be discovered for a jovial tipple with friends, catching up with life over a refreshing Earl Grey Martini or two!