As the sun sets across the snow-capped mountains of St. Moritz, Genesis looks back at this year's White Turf, which saw the Korean luxury brand bring its signature son-nim culture to one of Switzerland's most prestigious events.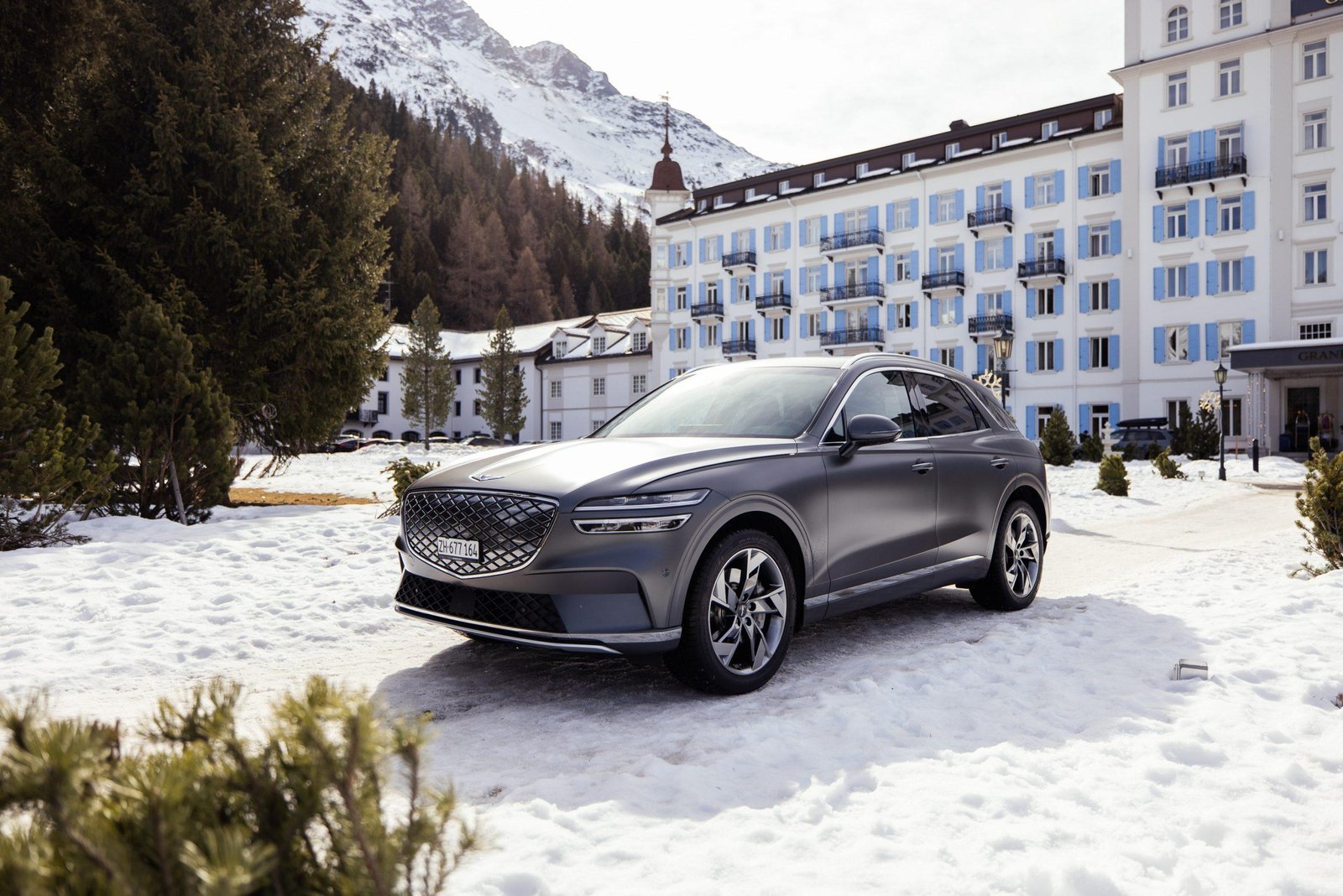 White Turf is one of the most luxurious and internationally renowned horse racing events in Europe, with more than 38,000 spectators arriving over three racing Sundays in February to watch thoroughbred horses from all over Europe race on the frozen lake in St. Moritz. White Turf is also listed among «Swiss Top Events» a seal of quality awarding eight world-famous cultural and sports events that convey an open an innovative image of Switzerland.
The third and last race Sunday of this year's White Turf was held once again in glorious sunshine. The highlight was the coronation of Valeria Walther as the new Queen of the Engadine, after she won the overall classification in the Credit Suisse Skijoring Trophy for herself. Valeria Walther is the second woman only in history of this tradition-steeped discipline to do so.
This year, Genesis Motor Europe welcomed guests in its main sponsor role by offering first-class hospitality in the White Turf event village, as well as bringing its own range of horsepower to the event for exclusive test drive opportunities. In celebration of the brand's focus on service excellence and its Korean ethos of son-nim – meaning 'honoured guest', Genesis media guests and personalities enjoyed a unique fusion menu at gourmet restaurant "Ca d'Oro" hosted by the head chef Leo Ott and his team along with Mun Kim and Dominik Hartmann.
Renowned award-winning Korean chef Mun Kim from Munich, Germany makes a third appearance with Genesis Motor Europe after creating a four hands menu at Genesis Scottish Open with local chef Tom Kitchin and the Genesis Studio Opening in Frankfurt. His Swiss debut alongside Genesis Motor Switzerland's brand partner chef Dominik Hartmann saw them collaborate on a bespoke menu for guests to sample and enjoy Korean-inspired flavours and produce alongside fine Swiss vegetarian delicacies. Dominik Hartmann's cuisine at Magdalena was awarded two Michelin stars and 17 GaultMillau points and is the only two-star restaurant in Switzerland to focus on vegetarian cuisine.
Also present at this year's event was Genesis' own type of horsepower with three new all-electric models launched in the last year. All were available to test drive during White Turf, along with the rest of the Genesis range.
With the recent opening of a second Genesis Studio in London Battersea, Frankfurt and Basel to grow its retail presence outside of London, Munich and Zurich, Genesis continues to be extremely well-received in Switzerland and across Europe since the brand's launch in 2021. From 2025, all-new Genesis vehicles will be pure electric and Genesis will establish itself as a 100 percent zero-emission vehicle brand by 2030 and pursue a goal to become carbon net zero by 2035.