Creed's brand new eau de parfum harnesses scents from around the world to provide an alluring fragrance for him or her 
Adventurous and determined – Viking Cologne encapsulates the spirit of exploration. This refreshing and exhilarating universal perfume for him and her inspires a hunger for excitement and new discoveries. An electrifying, contemporary fragrance, created for free-spirited trailblazers.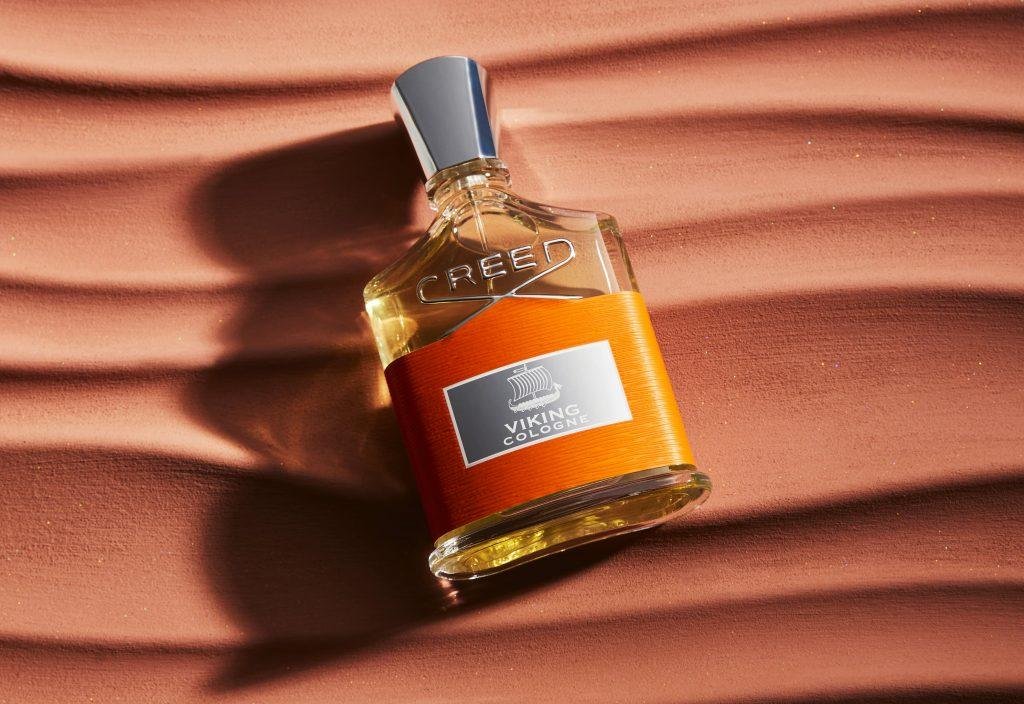 A bold, modern take on the iconic fougère fragrance, this new Creed scent encapsulates the reawakening of spring and an invigorating burst of freshness across terrain yet to be explored – burgeoning green foliage, immaculately clear skies and boundless, optimistic curiosity. Ingredients found within Viking Cologne embody this spirit – a fusion of the finest aromatic botanicals from across the world, comprising an adventure to rival even the most seasoned explorer, the result of which is a truly expressive scent.
Timeless mountain terrains 
Exhilarating and exuberant, Viking Cologne opens with top notes of zesty bergamot, lemon and mandarin, with lightly spiced pink pepper to immediately inspire an energising and fresh sense of adventure. Heart notes of heady lavender, nutmeg, rosemary and sage entice the senses and intertwine with delicate green notes of geranium, evoking the herbaceous intrigue of an unexplored forest. The base notes of Viking Cologne stand assured and steadfast, reminiscent of timeless mountain terrains. Deep, sensual sandalwood, warming cedarwood and bright frankincense layer with an earthy blend of patchouli and vetiver for a mysterious, exciting dry down.
Despite its name, Viking Cologne is an eau de parfum in strength. Its heady, luxuriant complexity has been combined with the invigorating freshness associated with eau de cologne, but it shares the same high concentration and timeless quality that can be expected of all Creed eau de parfums. The name simply reflects the inspiration behind the fragrance, and the desire to create a scent that invigorates, energises and inspires the wearer.
Ethereal and light, Viking Cologne is the striking new perfume from The House of Creed. Now available to shop on the official Creed online boutique in both a 100ml and 50ml spray bottle format.
Further information