Ontario is beautiful and vibrant, and a trip to the province can tick off a number of Canada's signature experiences, with the world-renowned, Niagara Falls, Canada's capital city, Ottawa and bright and bustling, Toronto, all in its realm. Whether travellers are looking for a cosmopolitan city, a truly once-in-a-lifetime experience, a winter wonderland or Canadian adventure, Ontario has it all. There has never been a better time to visit the province, with direct flights to Toronto taking just 7.5 hours, and flight offerings from over 20 airlines, including Air Canada, British Airways and WestJet.
Toronto – A cosmopolitan city
Bright and bustling, Toronto is a cosmopolitan city with everything from world-class cuisine and spectacular attractions, to one-of-a-kind entertainment and popular sporting events. Start the day at the St. Lawrence Market, which showcases over 120 vendors, merchants and artisans, and 'must-try' Canadian cuisine. Visitors can then check-out the Toronto Islands, 15 small islands located in Lake Ontario – one of the five Great Lakes of North America. Reachable by a short 15-minute ferry ride from the downtown Harbourfront of Lake Ontario, the Toronto Islands is a key leaf-peeping hotspot in autumn, showcasing scenic hikes and spectacular cycling routes.
For lunch, stop by Canoe restaurant,where Ontario's flavours and ingredients are used to give each dish a story reflective of Canada's diverse landscape, history and culture. Some favourites include the Northern Woods Mushroom Soup and Ontario Squab. Next up, visitors can discover Toronto's Distillery District on their own or on a guided Classic Distillery District Walking Tour, with the tour pointing out the distillery district's best kept secrets and Instagrammable photo spots, including the top restaurants and cultural attractions and spectacular art installations, picture galleries and creative studios.
Later, visitors can get away from the hustle and bustle and experience breath-taking views of the city, 356m above ground, on the CN Tower EdgeWalk, a Canadian Signature Experience, or at the CN Towers' 360 Restaurant. Alternatively, continue the celebrations at theScotiabank Arena, with an authentic hockey experience, while watching the Toronto Maple Leafs play. Stay at the luxurious and newly renovated, Fairmont Royal York Hotel, which now showcases a revived lobby and event spaces, for a world-class experience.
Event for the diary:
Niagara Falls – A bucket-list city
The world-renowned city, Niagara Falls, offers a number of bucket-list experiences, from marvelling at the thunderous falls, to enjoying Canadian Icewine at one of Niagara's many festivals. Start the day on Niagara's Maple Leaf Place, which showcases a free tasting and a maple taffy experience, as well as onsite bottling, capping and labelling demonstrations. For a once-in-a-lifetime experience, travellers can witness the falls, from above, behind or below, with WildPlay MistRider Zipline to the Falls, Niagara Helicopters or Hornblower Niagara Cruises. Visitors can then unwind at Niagara's Healing Salt Caves, with the new pink salt flotation tank allowing travellers mind and body to drift away, under twinkling lights. Next, enjoy lunch on the brink of the Falls at the recently renovated, Table Rock House Restaurant. Reopened this summer,Table Rock House Restaurant features a mouth-watering Feast On certified menu, which focuses on natural raised, locally produced meats. The Feast On accolade celebrates the restaurants commitment to sourcing Ontario grown and made food and drink.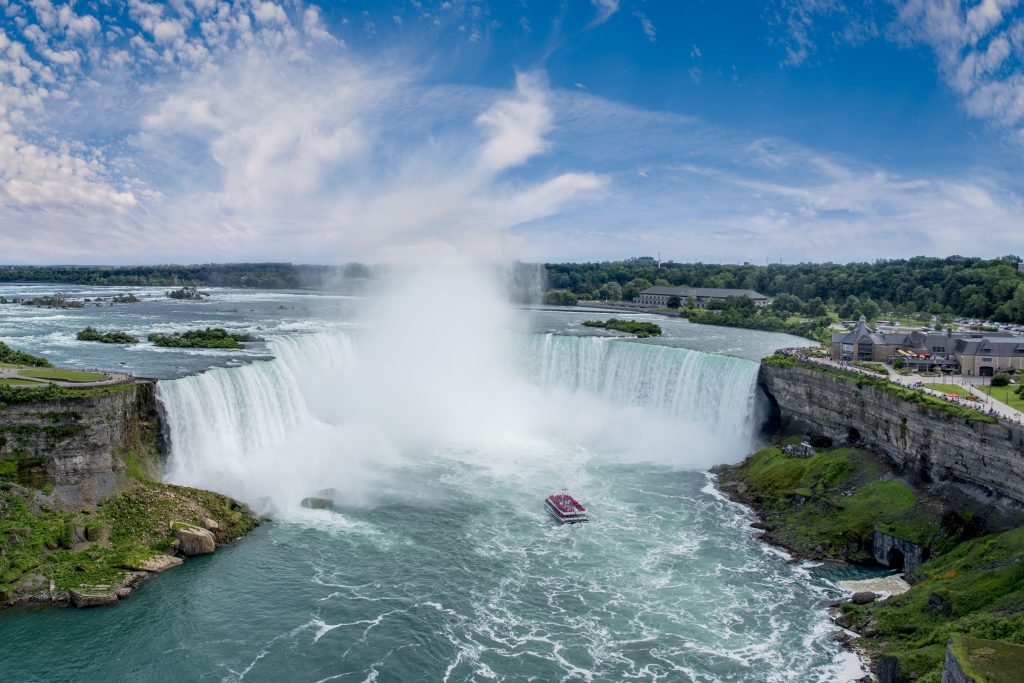 Next up, head to Niagara-on-the-Lake and explore the Heritage District with a horse-drawn carriage, before indulging in Icewine tastings and the Cabernet Chocolate Ganache Bar dessert, at Peller Estates Winery and Restaurant.
For dinner, stop by Riverbend Inn and Vineyard, for farm-to-table freshness and views of Niagara-on-the-Lake's gorgeous vineyards.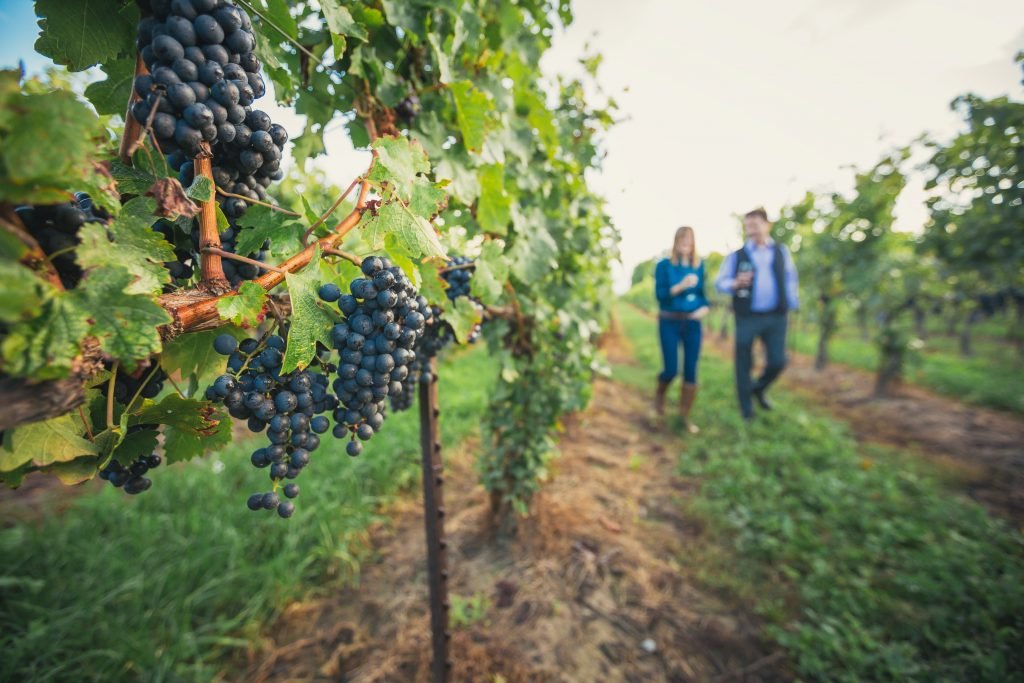 Event for the diary:
Ottawa – A Canadian wonderland
Canada's capital, Ottawa, is an urban centre on the edge of nature, showcasing famous landmarks, urban playgrounds and green parks and Canada's rugged outdoors. Most attractions in Ottawa are within a 20-minute walk from many downtown hotels, making the destination a perfect city-break escape. Head to the famous fried chicken restaurant, The King Eddy for breakfast, known for its extraordinary chicken waffles and maple whiskey gravy. Later, check-out the Rideau Canal, a UNESCO World Heritage site, featuring the world's largest skateway in winter and an amazing recreational waterway in other seasons.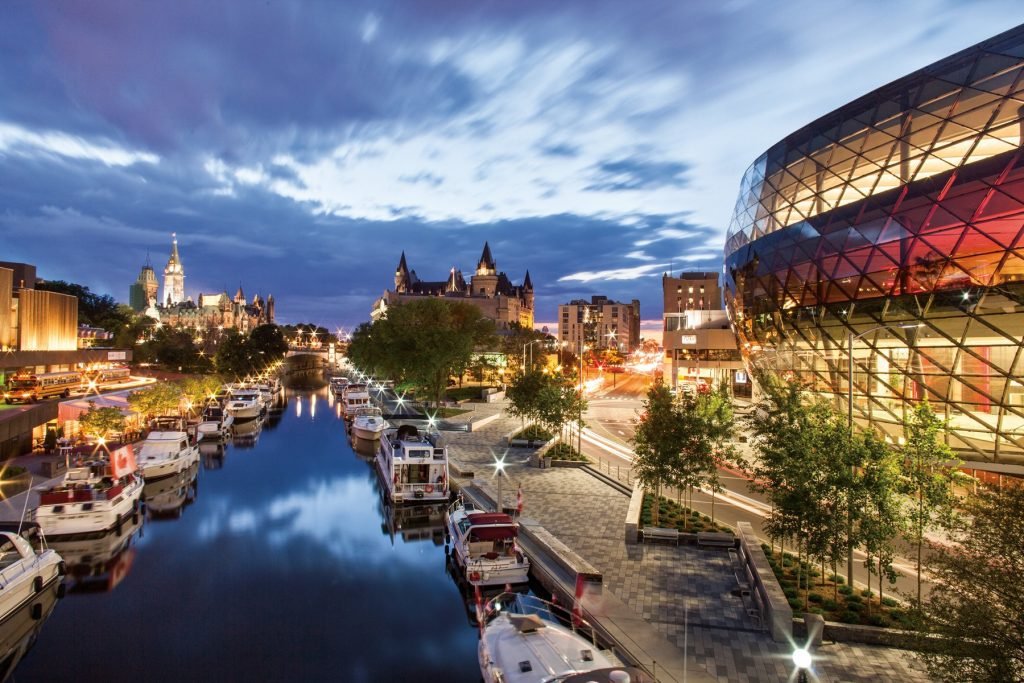 For more outdoor adventure, visitors can try white-water rafting and kayaking on the Ottawa River, which borders Ontario and Québec. Alternatively, thrill seekers can go bungee jumping on limestone quarry lagoon, known for its turquoise water and sheer cliffs that measure up to 12 metres high.
For those who prefer to spend their holidays relaxing, Ottawa's Britannia Beach is great for some afternoon sun, with the Britannia Village showcasing charming art and history. The ByWard Market, which boasts a bustling farmers' market in the day, is perfect for evening entertainment, full of activity in its restaurants, pubs and nightclubs. Andaz Ottawa Byward Market offers outstanding sunset views on its 16th floor rooftop lounge, and is always a great choice for local cuisine and a comfortable stay.
Event for the diary:
Thunder Bay – An outdoor city
Thunder Bay is the perfect city for visitors to get in touch with their inner adventurer and discover the great outdoors and Indigenous tales surrounding the city. Upon arrival, visitors can head to Current River Bakery for an iconic Thunder Bay Persian, a pink icing topped cinnamon bun that is sure to delight. Next up, cheese lovers can watch how Gouda cheese is made, and experience the wonderful tastes of Thunder Bay, on a Thunder Oak Cheese Farm tour. Summer is the perfect time to canoe on the Kaministiquia River or enjoy other water sports, such as sailing and paddle boarding on Lake Superior, the largest of the Great Lakes of North America.
Alternatively, for those wanting to stick to land, Thunder Bay offers spectacular landscape for hiking, rock climbing or mountain biking. In the cooler months, travellers can take advantage of Thunder Bay's winter landscapes with ice fishing, skating, skiing, snow shoeing, ice climbing and more on offer. East of Thunder Bay, the Sleeping Giant Provincial Park is a must-see landmark, with the view of the park from the mainland resembling a 'Sleeping Giant'. To see the iconic Sleeping Giant in summer, there is no better option than one of Naturally Superior's classic sailing or zodiac adventures. Alternatively, for a sunset view like no other, head to Hillcrest Park which also showcases a great view of the Sleeping Giant. For dinner, Tomlin Restaurant works along local producers to showcase fresh and electric sharing plates that are sure to inspire. For evening drinks, head to the Dawson Trail Craft Brewery, for a premium beer like no other.
Event for the diary:
For further information on Ontario, please visit www.ontariotravel.net/uk