Are you on the hunt for a new coffee tequila? Then look no further than the award-winning Cazcabel Coffee Tequila, the perfect drink to enjoy in a stunning shot or in innovative cocktails. What's more, it's not being discontinued!
Cazcabel Coffee Tequila blends a roasted sweet hit of luxury coffee with their earthy agave base to curate the flawless balance of sweetness and bitterness.
If you're looking for other ways to enjoy this versatile liqueur, Cazcabel Tequila has shared the top five creative ways.
1. Enjoy it neat!
Although the thought of a 'shot' may prompt a feeling of uneasiness for some, this will not disappoint. Cazcabel Coffee Tequila has a rich sweet taste of freshly roasted coffee with notes of dark chocolate, vanilla and agave. It is also the perfect after dinner digestif.
2. Make a 'shaken shot'
If you're still warming up to neat drinks, this aptly named 'Coffee Kick' is calling your name. Simply shake up 30ml Cazcabel Coffee Tequila and 15ml Cointreau, to create a simple, yet flavourful, choc-orange delight.
3. Try a Coffee Negroni
Although the Negroni is over 100 years old, its popularity continues to rise. If a negroni is your go-to and you're looking for a twist, build and stir a Cazcabel Coffee Negroni: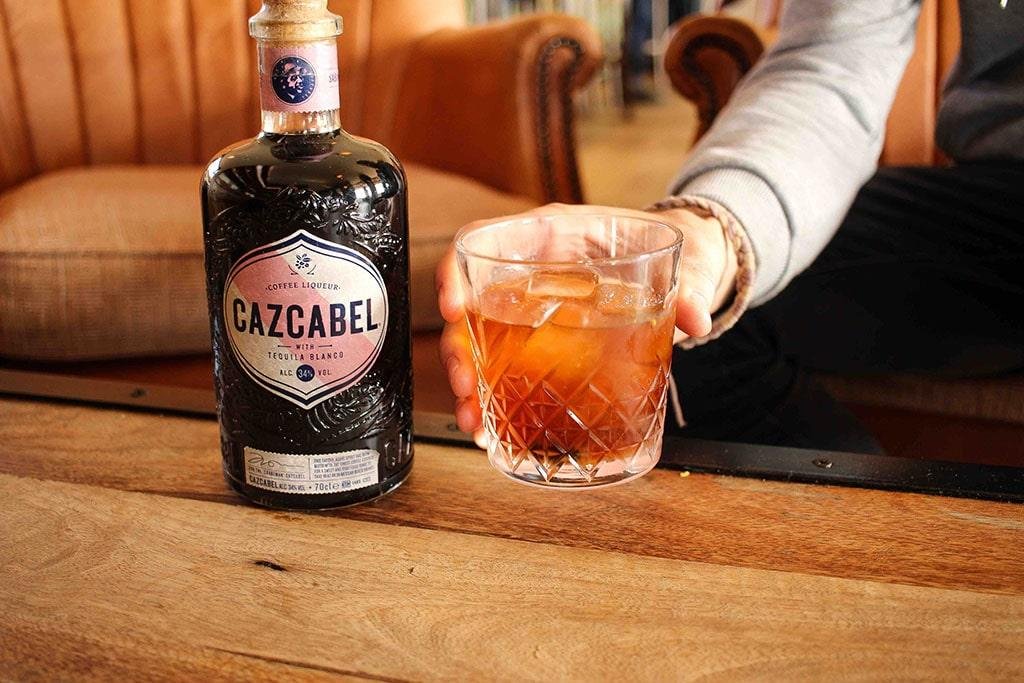 25ml Cazcabel Coffee Tequila |25ml Espresso | 25ml Campari | 25ml Sweet Vermouth
To finish, garnish with an Orange Zest & Square of Dark Chocolate.
4. Shake up a Don's Russian
A White Russian is a decadent but surprisingly simple cocktail to make. Hailing from the 1960s, it is a delicious adult alternative to a creamy milkshake or iced latte. Simply shake all ingredients and double strain into the glass:
35ml Cazcabel Coffee Tequila | 15ml Cointreau | 20ml Espresso | 2 tsp Double Cream
To finish, garnish with Coffee Beans on top.
5. Combine our two favourite obsessions – Coffee and Aperol
If you're looking to shake things up, Cazcabel's Terry's Choc will no doubt do the trick! Shake ingredients over ice and strain into a rocks glass:
40ml Cazcabel Coffee Tequila | 20ml Aperol | 20ml Espresso
Shake over ice snd strain into a rocks glass filled with ice. To finish, garnish with an Orange Peel.